American Treasure Dolly Parton has released another cover from her upcoming rock album, and we are HERE for it! It is a rendition of 4 Non Blondes' classic, "What's Up?." Parton did this new version with one of the original artists, vocalist Linda Perry.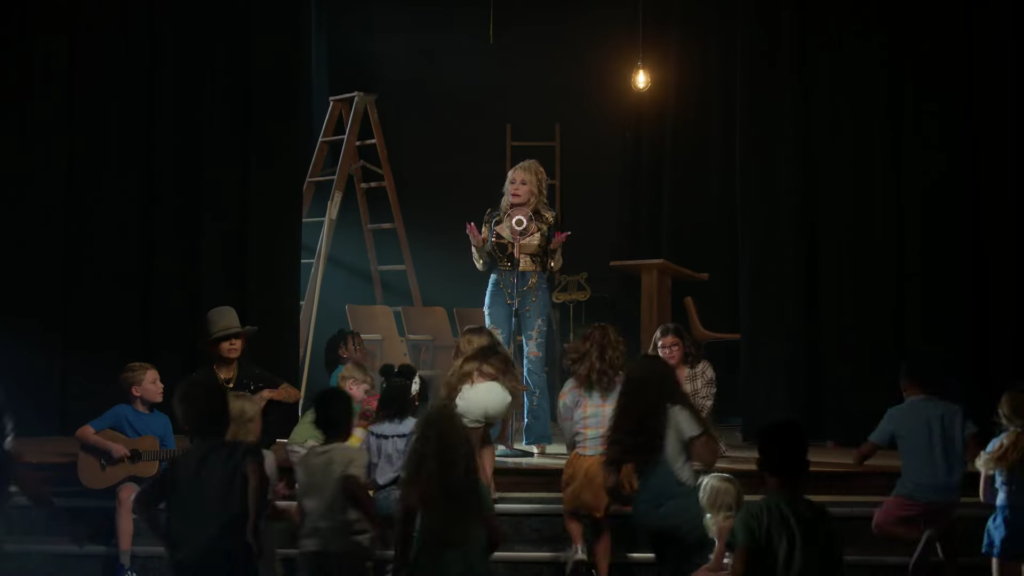 Parton stays true to her vocal talents, instead of trying to recreate Perry's original vocals. It may be three decades from the 90s, but the song's message of societal pressures still rings true. Steve Summers directed the new music video, filmed at Eakin Elementary School in downtown Nashville.
"First of all, I love Linda Perry. Second of all, I love this song written by Linda," Parton said. "Third of all, I love being a part of this video to try to make people think about what's going on in this world today. Shout out to the little children that helped with the video! If our children don't make it, then what will? Again, I ask 'What's Up?' Enjoy."
This new cover comes after Parton's cover of The Beatles "Let It Be," which features the two remaining band members. This marks the first time that Paul McCartney and Ringo Starr have been listed as separate artists on the same charting song. Peter Frampton and Mick Fleetwood also contributed to the "Let It Be" cover.
Parton's new album, "Rockstar," has many great covers of classic rock songs that feature many other artists. Stevie Nicks, Elton John, Steve Perry, Sting, Joan Jett, and Miley Cyrus are just some of the many featured on the album. Some of the covers on the album include Queen's "We Are the Champions," and Heart's "Magic Man." The lead single will be Parton's "World on Fire."
"Rockstar" is set to be released on November 17th, 2023, with pre-orders currently ongoing. Parton has no plans on slowing down her career. She recently stated she'd rather "drop dead in the middle of a song on stage" than retire. Check out the "What's Up?" music video down below: