If you love lude decorations or are just a big fan of anatomy, Eclectic By Katie For Adults is for you. Their latest creation is this ball sack ornament. These handcrafted testes are made to order using polymer clay. They hang from a small hook on the top and are suspended by a red and white striped cord. And it's all finished off with a bow made of red and gold ribbon. The balls themselves measure approximately 4×3.5cm, while with the cord it all measures about 14cm long.

This is a fantastic gag gift! And/or just a unique piece of décor.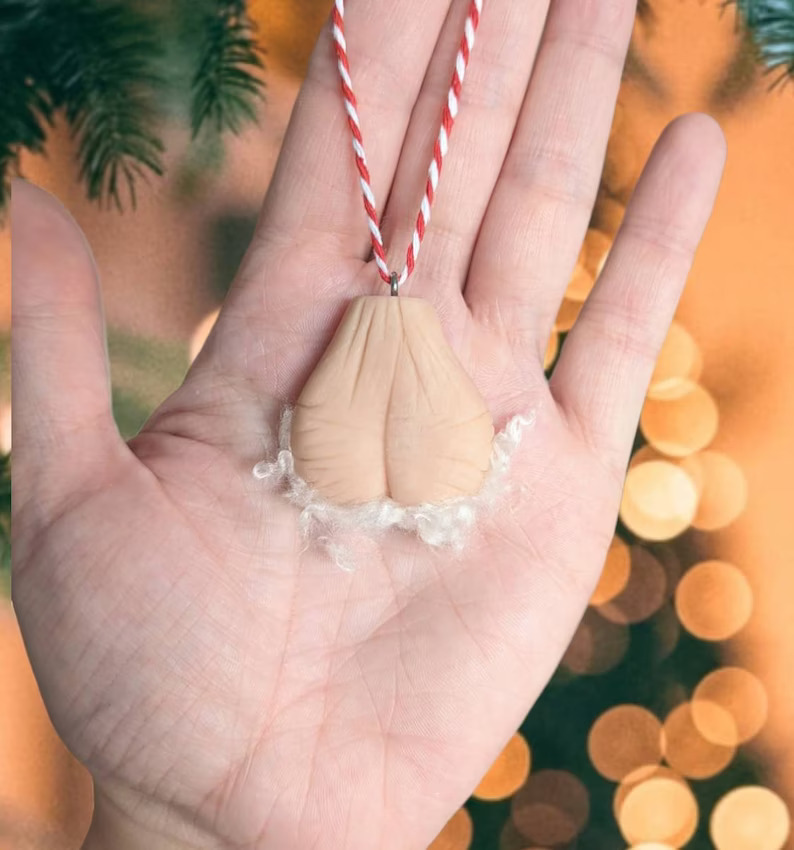 Eclectic By Katie also sells two variants of this design complete with hair. The first one measures out to be about the same as the smooth variety, stripped cord and all. Except for these sport a small grey beard underneath.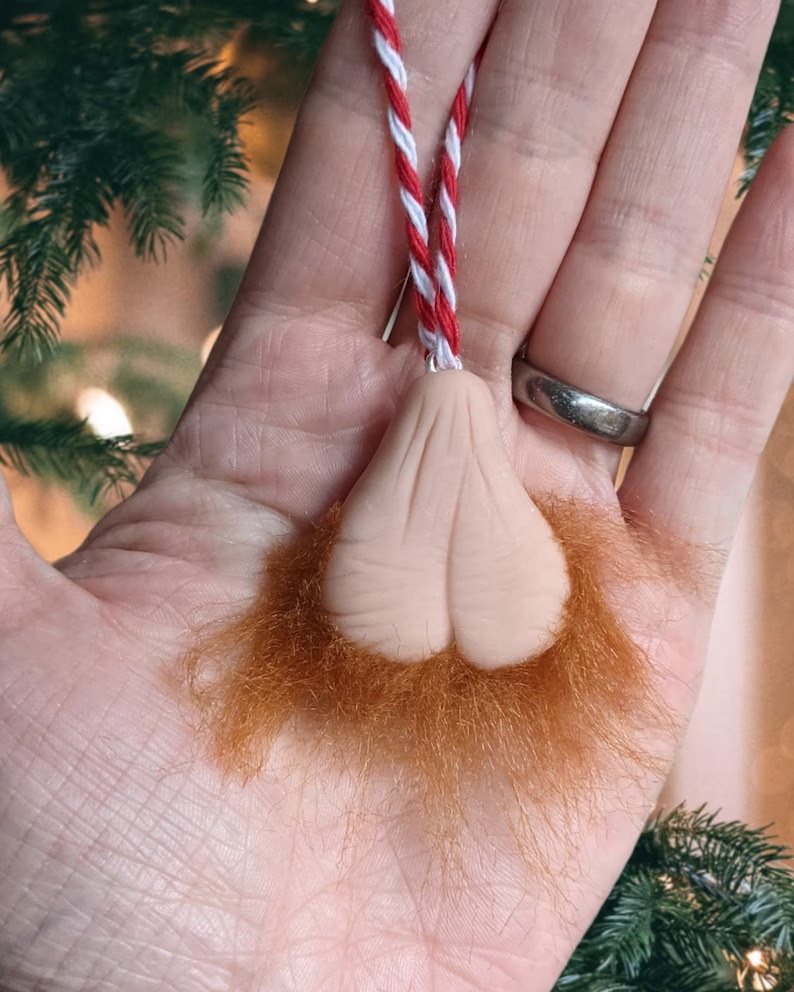 The other set has a wild and long red beard. While no measurements are given these look fairly long if tree size is a concern. These are also suspended by a red and white stripped cord. All 3 ball sack décor items are handmade by the seller to order.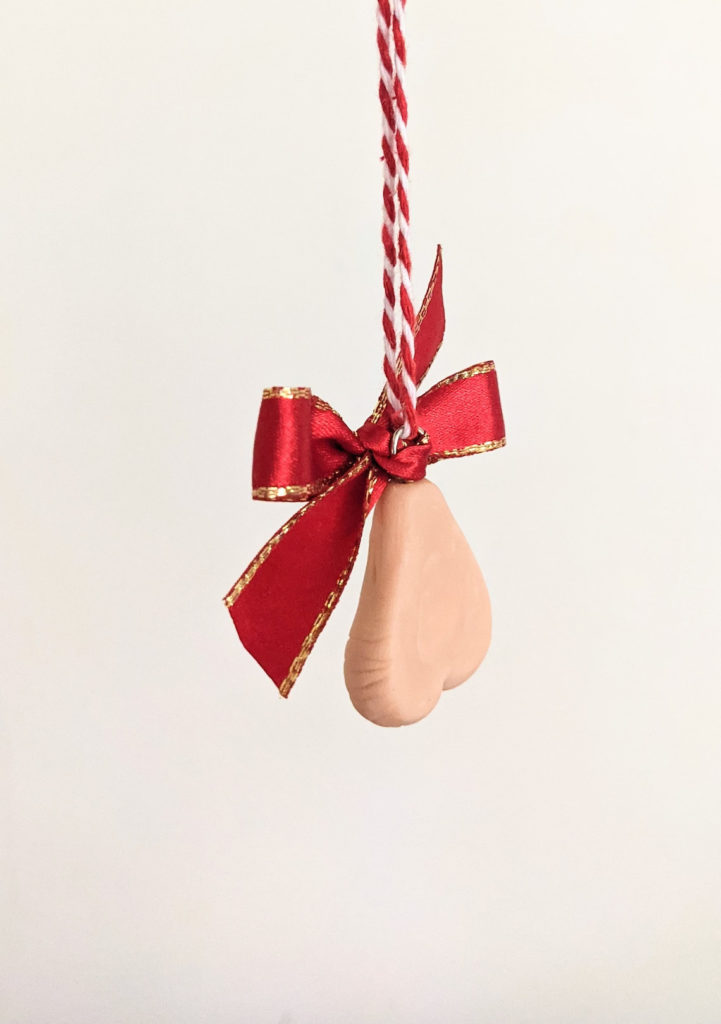 Though the seller does caution "For orders outside of the UK, please order before 10th November for Christmas delivery. For all UK customers, please order before 10th December for Christmas delivery. Due to the upcoming Royal Mail strikes, please allow plenty of time for me to make your items and have them arrive in time to avoid disappointment!" But who is saying you can't rock this on next year's tree? Also why should they be relegated to just Christmas? People find balls funny all year long.
Check out the rest of  Eclectic By Katie NSFW Esty shop here.