Ok so after watching the new "Teletubbies" teaser, and noticed it's under the label Netflix Jr.. I did a little internet sleuthing, and it turns out there is a whole program for kids where they can get a physical print magazine each season with games and stories based on their favorite characters! And it's totally free!
Each magazine has characters like JJ from "Cocomelon," "PJ Masks," or Gabby from "Gabby's Dollhouse." There are stories, find the difference pictures, mazes and lots of other cool stuff. Looking through issue one you can even make door hangers for your kids room! Bonus is they have previous issues available on demand and you can view and print the pages you want to use the activities for.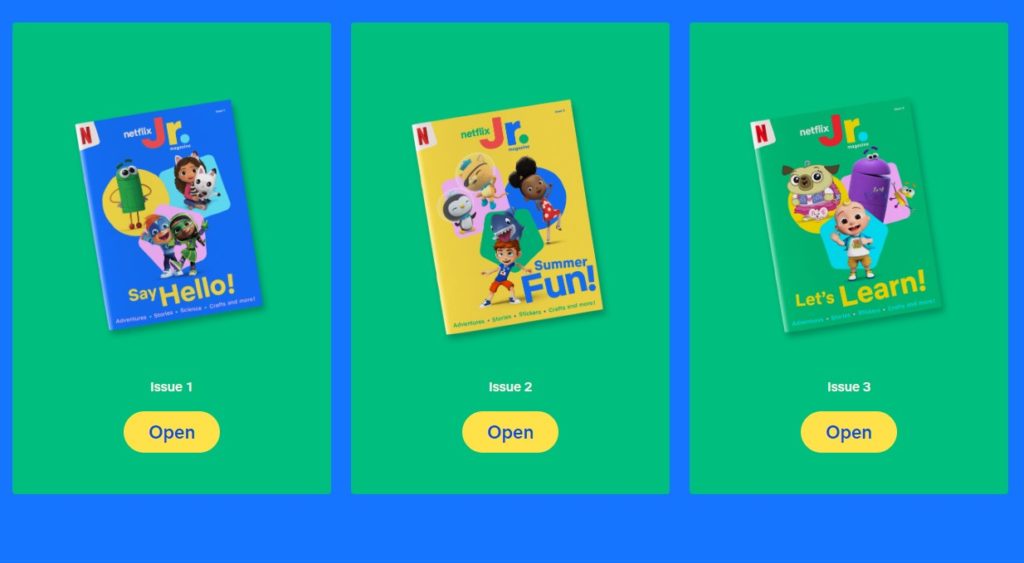 If you ever had a Highlights magazine this is very similar to that only it's totally free. You don't even need to have a Netflix subscription to get one. Just fill out this form, and they will send you one each time the publish one. You can also choose whether or not to get updates in your email about more Netflix Jr. promotions.