Halo Top's limited edition pumpkin pie ice cream was offered to me for review, and being the foodie I am, I of course said yes. It also is relevant to mention I'm on a diet right now, so with only 360 calories for the entire pint, I didn't feel bad eating the entire thing. (I did share some with my daughter but I mostly ate it all.)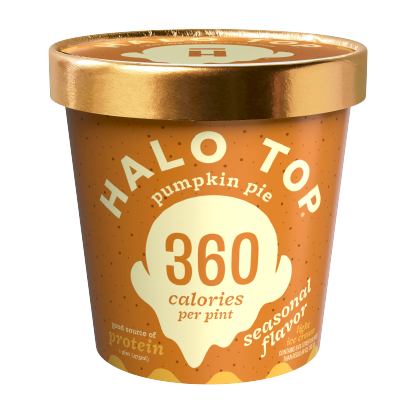 Flavor and texture
The taste was just like a cool piece of pumpkin pie. Think about having a fork with pumpkin pie filler, some vanilla ice cream to go with it and you get the idea. The ice cream was creamy and delicious. It was probably the best Halo Top ice cream I've had, and that's saying a lot.

There were crunchy bits to simulate crust, so you got the crunch and creamy in one bite. If you're looking to replace good old fashioned pumpkin pie for diet reasons but don't want to miss out on flavor, get this ice cream.
I'd have to give it a 5 out of 5.
Halo Top's limited edition pumpkin pie ice cream will be available for purchase nationwide from September 1st until the end of November. This will be a staple in my house for Thanksgiving because of it's caloric value and extremely good taste. I can totally make a diet work with this ice cream and so can you!