Following a number of delays, Sony Pictures finally released "Morbius" in theaters April 1st, 2022. Maybe that date should've been our first indicator of things to come. This Marvel Comics origin story for the scientifically created "vampire" garnered a 17% critics score from Rotten Tomatoes. It managed to drum up about $163 million at the worldwide box office during it's initial run.

But then came the memes. Suddenly, it was constantly Morbin' Time. A Morbius Sweep went across the country. Then yesterday, Sony rereleased the film theatrically, only to see it bomb again.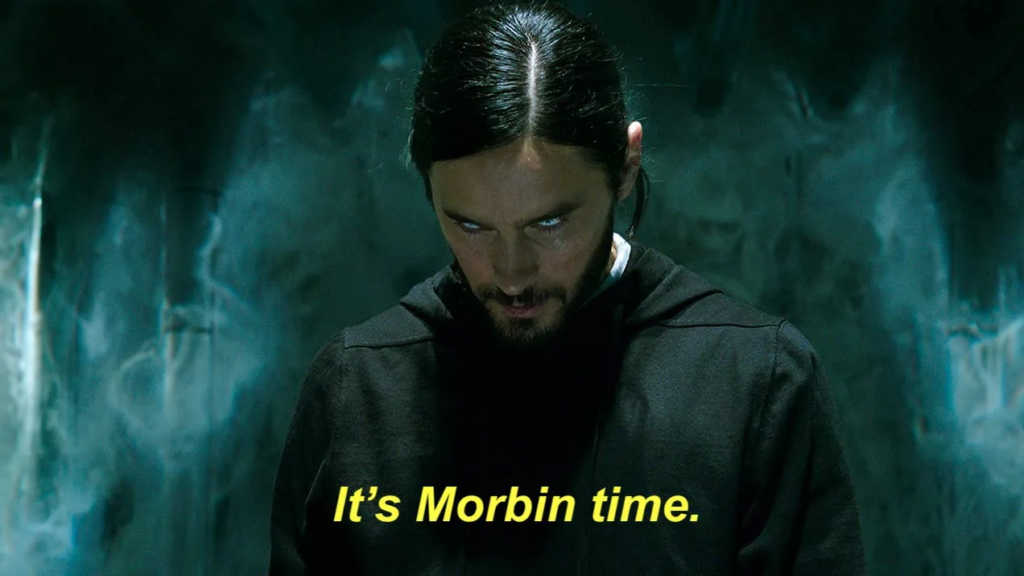 How badly did "Morbius" bomb this time? It only made $85,000 on Friday. To put it another way, it had a per theater average of $270. Considering the average movie ticket costs anywhere from $9 to $24, you can see how low-attended each showing would be. Theaters that chose to show Jared Leto's vampire folly were probably better off with another screening of "Top Gun: Maverick."

There are two types of bad movies. You have the "so bad they're good" films which are actually worth watching just because of how awful they are. These are the movies you'd see on "Mystery Science Theater 3000" and are now most often compared to Tommy Wiseau's, "The Room." Then there are the "bad" films that are awful for being uninspired, boring, slogs; there's nothing to enjoy because you just don't want to see anything else this film has to offer.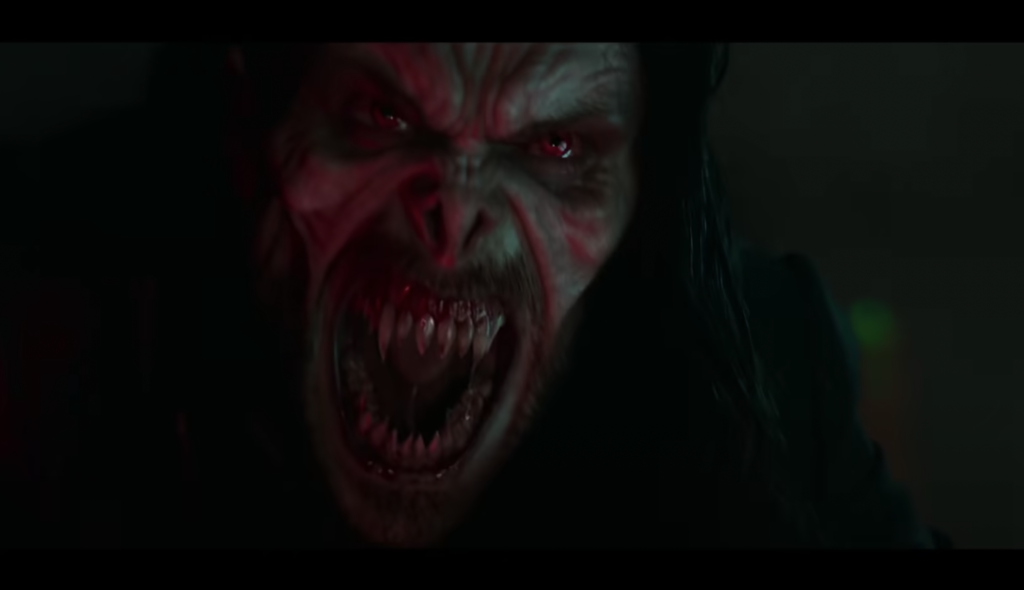 We did not like "Morbius" here at Nerdbot. Two words we used to describe it were "dull" and "plodding." This is what should have tipped people off about which this movie isn't worth seeing.
Let's look at M. Night Shyamalan as an example of both. "The Happening" is a bad movie that becomes incredibly watchable just because of how baffling it is. The performances are over the top, the characters are absurd, many of the scenes are downright laughable, and it's hard to take much of the film seriously. (Although "Lady in the Water" doesn't have any of these qualities.) It's just a dull film that barely accomplishes telling its story. And when something is that uninspired and not even engaging, why bother watching it again?
"Morbius" is the latter of those kinds of films. It is not so much of a train wreck that you can't look away from it. Look at who wrote it- the team of Matt Sazama and Burk Sharpless. These two have not written a decent motion picture to date. "Dracula Untold," "The Last Witch Hunter," "Gods of Egypt," and story credits for "Power Rangers" (2017). All of these films were terrible slogs, and are only good for indicating why these two shouldn't be given any more projects to work on. Yet somehow, they got to write "Morbius," and just like their previous films and the example of "Lady in the Water," the film is a joyless blight to the silver screen.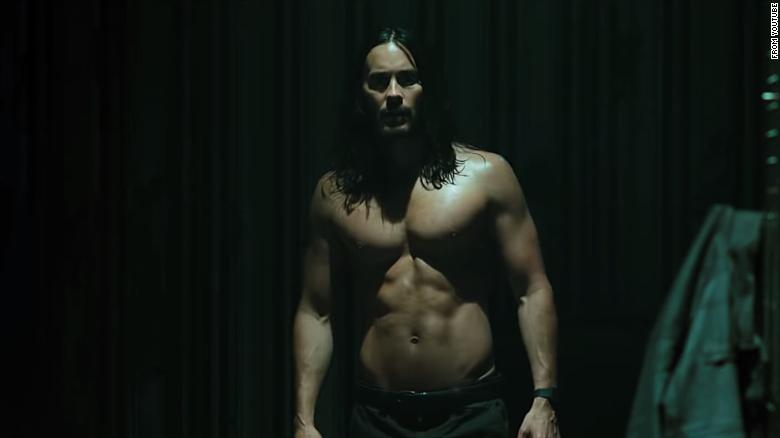 As a collective, the internet specializes in crapping all over something, even if they haven't played, watched, listened to, or interacted with the thing they're dumping on. "Morbius" is a prime example of this. Given how poor its initial box office take was, not many people saw it. There are likely more people who have seen and spread the memes than watched the film in a theater. Sony probably thought "well now that more people know about the movie and want to see what generated the memes, we should re-release it." But, the studio forget something in that rationale- the internet is lazy.
The internet collective is far more content to hate on something and craft memes than spend the energy to actually see the thing they're mocking. Hell, look at what happens with news articles shared online. You look at comments and see people responding to an article based on the title but not actually reading the article. You want these same people to go see your bad movie? Do you even know what the internet is, Sony? There was no way this was going to work out well.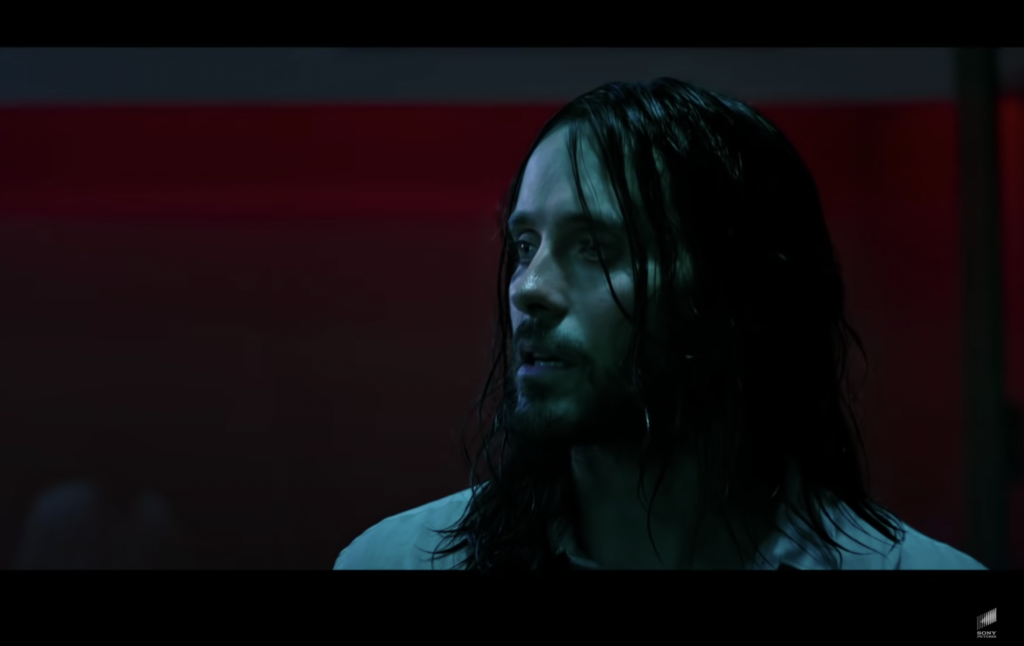 The long and short of things is that there is a vast difference a movie that spawns its own memes, and memes that are spawned to mock a movie. Aside from some Matt Smith moments, "Morbius" was not a meme generator. The memes were created because it was fun to kick this movie while it was already down. It deserved that treatment.

Also, Leto himself got in on the meme, by kind of confirming a sequel?

Don't forget a very important thing Huey Lewis told us years ago- "sometimes, bad is bad."