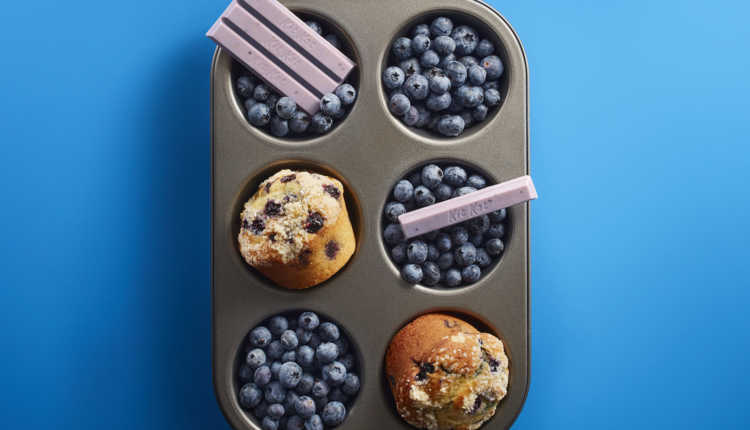 Balanced Breakfast- Kit Kat Announces Blueberry Muffin Flavor
Do you like fresh baked blueberry muffins? Do you not have the time, energy, or desire to constantly bake blueberry muffins? Well, Kit Kat has got you covered with their newest flavor, you guessed it- blueberry muffin.

This flavor is in addition to Kit Kat's announcement earlier this year that they would be making two permanent additions to the line; Strawberry + Dark Chocolate Duos and Chocolate Hazelnut Thins. Unlike these the Blueberry Muffin, currently, will be a limited run item.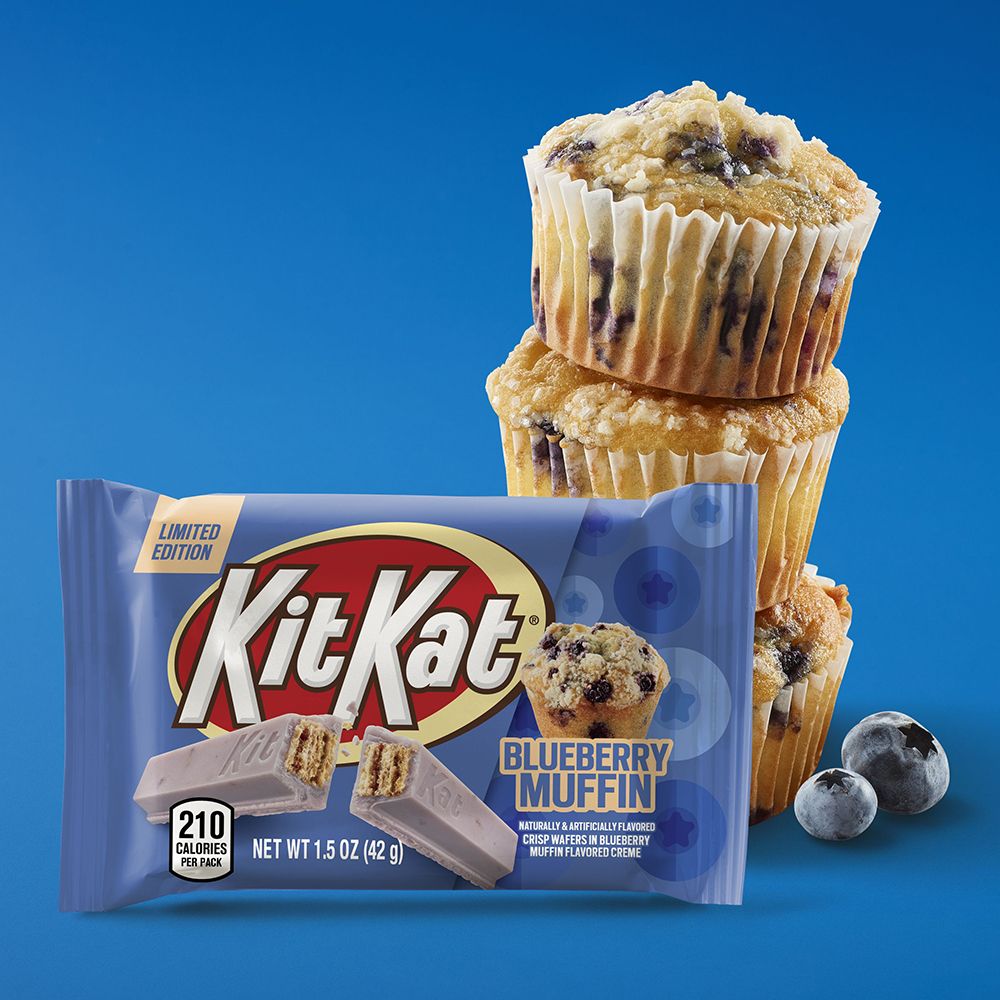 "Our product creators have such passion for deciding which flavor Kit Kat should take on next and making sure it delivers for our fans," Brand Manager for Kit Kat Dan Williard, said. "Kit Kat Blueberry Muffin has already become one of our favorites; it has all the taste of a freshly baked blueberry muffin, but no baking required."

Kit Kat describes the candy as having a cake batter-like muffin flavor with notes of fresh and cooked blueberries. There are even graham cookie pieces folded into it. It also has a blueberry muffin-flavored crème wrapped around its classic crispy wafer. This combination is supposed to mirror the experience of biting into a fresh blueberry muffin straight from the oven.

This new flavor will be available on store shelves sometime in April 2022. It will come in 3 sizes- the 0.49 oz snack size, the 1.5 oz standard bar, and the 3 oz king bar. The website currently has this product listed as 'coming soon.'
Sign up to Receive the NERDBOT News!
[tipjarwp]