Yeah ok we'll admit, this is a story that TOTALLY FLEW UNDER OUR RADAR towards the end of 2021. We've known about (and been super excited for) Disney+'s upcoming revival of our favorite animated series just behind "Gargoyles"- "X-Men: The Animated Series." Called "X-Men: '97," this new-yet-classic cartoon will even have returning voice talent for the iconic characters!

Oh you know, just folks like Cal Dodd (Wolverine), Lenore Zann (Rogue), George Buza (Beast), Alison Sealy-Smith (Storm), Chris Potter (Gambit), Catherine Disher (Jean Grey), Adrian Hough (Nightcrawler), and Christopher Britton (Mr. Sinister)!!

Norm Spencer, who voiced Scott Summers aka Cyclops in the original series, sadly passed away in 2020.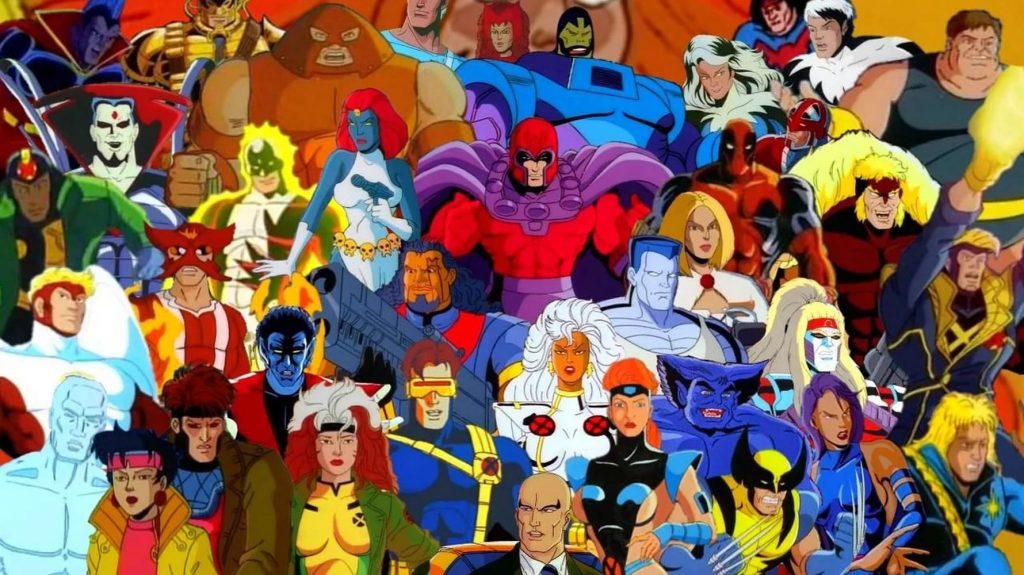 Brad Winderbaum, Head of Streaming, Television and Animation at Marvel Studios told Marvel:

"This is the first X-Men title produced by Marvel Studios. What an amazing first step to reintroduce audiences to the X-Men with a look at one of the most pinnacle eras of the X-Men comics, which was the '90s. That iconic style that has its roots in Chris Claremont, and is celebrated in Jim Lee, and then again in 'The Animated Series.'"

We also know Jennifer Hale, Anniwaa Buachie, Ray Chase, Matthew Waterson, JP Karliak, Holly Chou, Jeff Bennett, and AJ LoCascio are joining as well. But there isn't any concrete info about who they're playing yet. We can probably safely assume some big characters like Professor Xaiver, Magneto, and others are included here.

"As an animated show, the original X-Men was the forerunner to some amazing action series," says Dana Vasquez-Eberhardt, VP of Animation at Marvel Studios. "Everyone that is making X-Men '97, top-down, is a fan. On this project, instinctually, we knew exactly what this is. To bring this series forward and pick up that baton, and not just keep running at the same pace, but to really elevate. That's the responsibility."

Original series director Larry Houston is consulting on "X-Men '97," along with showrunners and executive producers Julia and Eric Lewald. Beau DeMayo is head writer.

Obviously, we can't wait to see what Marvel Studios and Disney+ come up with. "X-Men: The Animated Series" is available to stream on Disney+ now. We'll let you know what else we hear about this and other news.