There's another reason to look up into the night sky this month! It's not just that the moon is beautiful in Winter, or that maybe you'll see Santa! You may also be able to catch a glimpse of comet C/2021 A1, named Comet Leonard, but dubbed by others the Christmas Comet.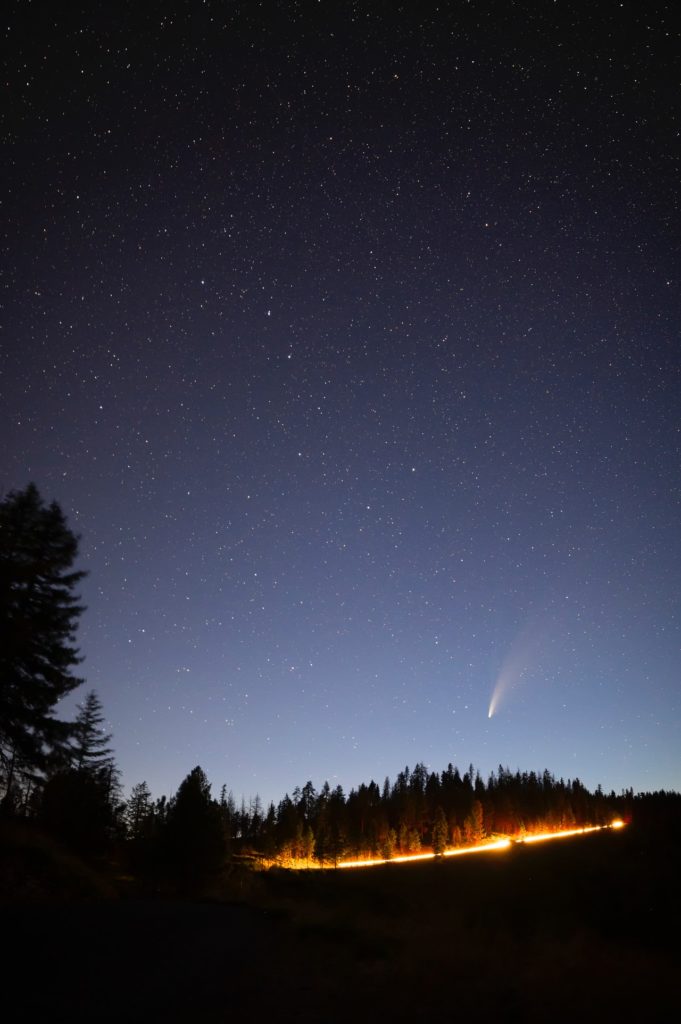 The comet was detected earlier this year, and was at its closest on December 12th. It is still going to be visible throughout the United States til the end of the year. It will be getting more dim as the days go on, and as it moves away from our sight.
"This comet should be visible with a backyard telescope or binoculars," program executive at NASA Headquarters Gordon Johnston said, "and may be visible to the naked eye under very clear and dark observing conditions." 
If you own a backyard telescope, or even a pair of binoculars, your chances of seeing it are very good. Search for it now because it's a once in a lifetime viewing. The comet won't be passing us again for another 80,000 years!