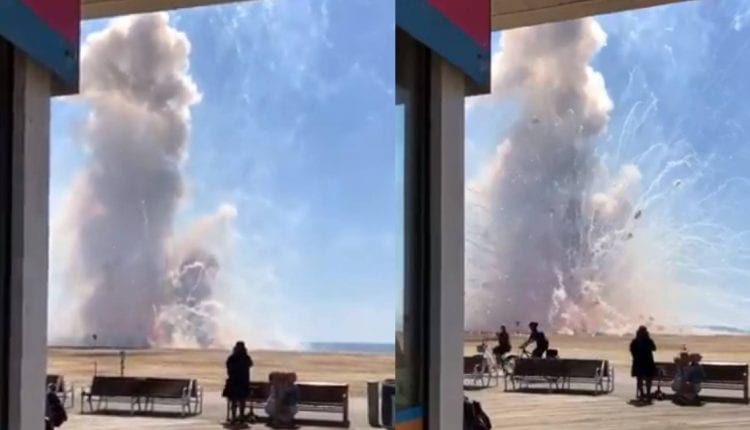 Huge 4th of July Fireworks 'Accident' Captured on Film
There was supposed to be a huge fireworks show in Ocean City, Maryland on July 4th, but due to unfortunate events, its been cancelled. The fireworks planned for the event were set of unintentionally Sunday morning. Beachgoers and people who came for the show were treated to a large boom and lots of smoke. An 18 minute show took just seconds to complete.
According to reports employees were setting up the display on the beach at around 10:30 a.m. when the unintentional discharge caused the whole set to go off at once. Now due to an abundance of caution, all firework shows in the area are cancelled.
Sign up to Receive the NERDBOT News!
[tipjarwp]