Children of the nineties rejoice! After a wait that has felt like forever, "Space Jam: A New Legacy" is finally just around the corner. Thanks to a newly released clip from Warner Bros. Pictures, we are getting a sneak peak at the fun that's to come in just a short few weeks.
A standalone sequel to the original  "Space Jam" (1996), "Space Jam: A New Legacy" has had quite the difficult history leading up to its release. After years of being stuck in development hell, and alternating directors due to creative differences, this LeBron James vehicle is now set to release in mid-July. To tide us over until then, Warner Bros. has dropped a clip from the film featuring Looney Tunes icon Porky Pig squaring off in a rap battle against Al-G Rhythm, an evil computer A.I. villain played by Don Cheadle.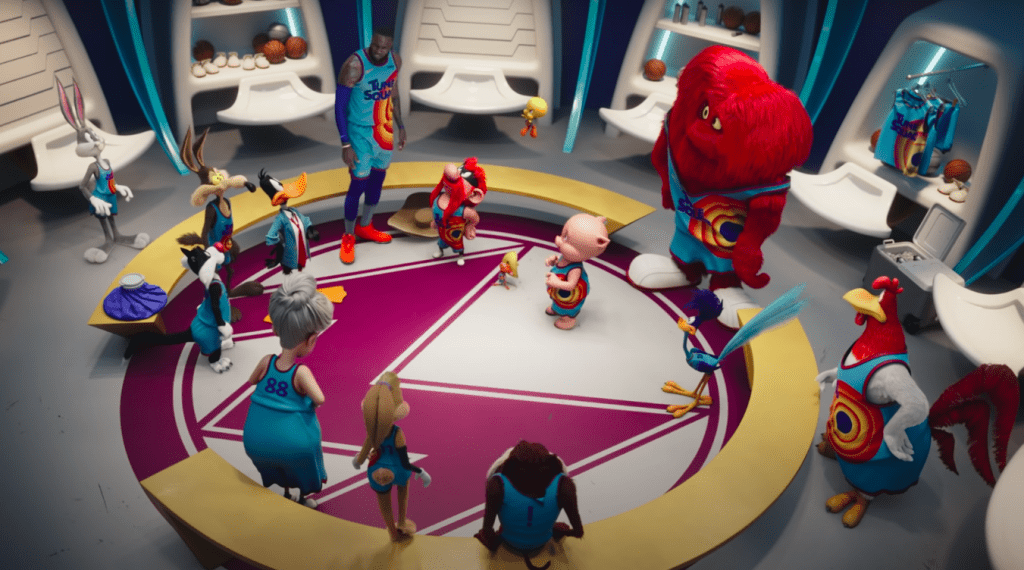 Porky Pig, decked out in only the freshest threads and shades, trades in his classic stammer for a dope beat box before popping off on a hot freestyle. With Daffy Duck serving as an absolutely searing hype man, Porky reminds the young people out there that he's been in the game and getting his respect long before the internet. Porky is here to take us all to school with his rhymes and remind us that the Looney Tunes did not come to the internet to play! Check out Porky Pig serving bars below.
Bringing together a massive collection of classic and modern pop culture icons spanning several eras, "Space Jam: A New Legacy" will be sure to have something exciting for every generation of fans of the beloved franchise. 
"Space Jam: A New Legacy" is headed into theaters and streaming on HBO Max on July 16th, 2021.