Villains of the stars beware- the original queen of the world of pulp sci-fi, Barbarella, is making a return in a brand new series from Dynamite Comics. Beginning in July, the new tales of the spacefaring heroine will be written by Prometheus Award-winning novelist Sarah A Hoyt.

While "Barbarella" will be her first foray into the world of comic books, Hoyt is no stranger to the world of sometimes-sexy science fiction, with her "Darkship" series of novels featured sci-fi heroines in action filled relationships with animalistic alien men, and her pedigree in fiction extends to dozens of novels and multiple awards.
"Barbarella" began as a playful erotic science-fiction comic created by French cartoonist Jean-Claude Forest in 1962, and quickly gained fame and notoriety for it's adult nature and sexually liberated female protagonist. Soon, the heroine became an icon for the women's liberation movement and a face of 1960's sexual liberation. The character would explode to worldwide fame with the live action adaptation starring the inimitable Jane Fonda in the titular role.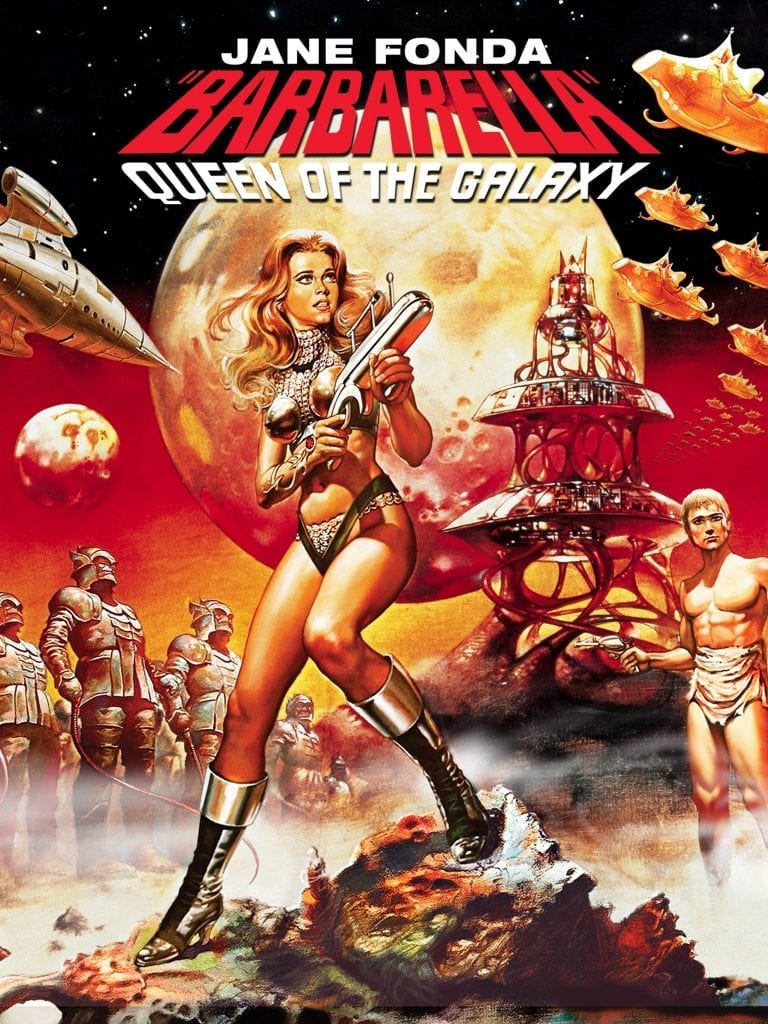 Since her early outings, Barbarella has returned in comic form in 2017 in a series by Mike Carey and Kenan Yarar, and again when she crossed over in a mini-series with "Princess of Mars" alumni and similarly scantily clad sci-fi heroine Dejah Thoris.

Speaking of the new series, Hoyt says: "Writing the Barbarella series was more fun than is probably legal in most states…" The series promises brand new characters like the exotic AI Tran, involved in a 'complex' relationship with our heroine, and a new animal companion for Barbarella in the form of the talking fox-like Vyx.
The series will begin with its first issue release on July 14th, with a range of variant covers by comic's top talent, including Brian Bolland, Lucio Parrillo, and Derrick Chew.