Japanese entertainment juggernaut Toei have announced three brand new projects in pre-production to celebrate the 50th Anniversary of the much loved action hero, Kamen Rider.
Wildly popular in his native Japan since his first appearance in 1971, Kamen Rider is a masked motorcycle-riding superhero that fights evil organizations and giant monsters. He has been featured in hundreds of episodes of television shows, over a dozen feature length movies, and hordes of merchandise. A prime example of the Tokusatsu genre of supernatural/special effect filled shows, Kamen Rider's success and popularity jump-started Japan's second great kaiju boom and caused a resurgence in interest in the ailing genre in the 70s. Since then, Kamen Rider has been a feature of Japanese media almost non-stop, perhaps second only to "Ultraman" in his continual popularity in the Tokusatsu genre.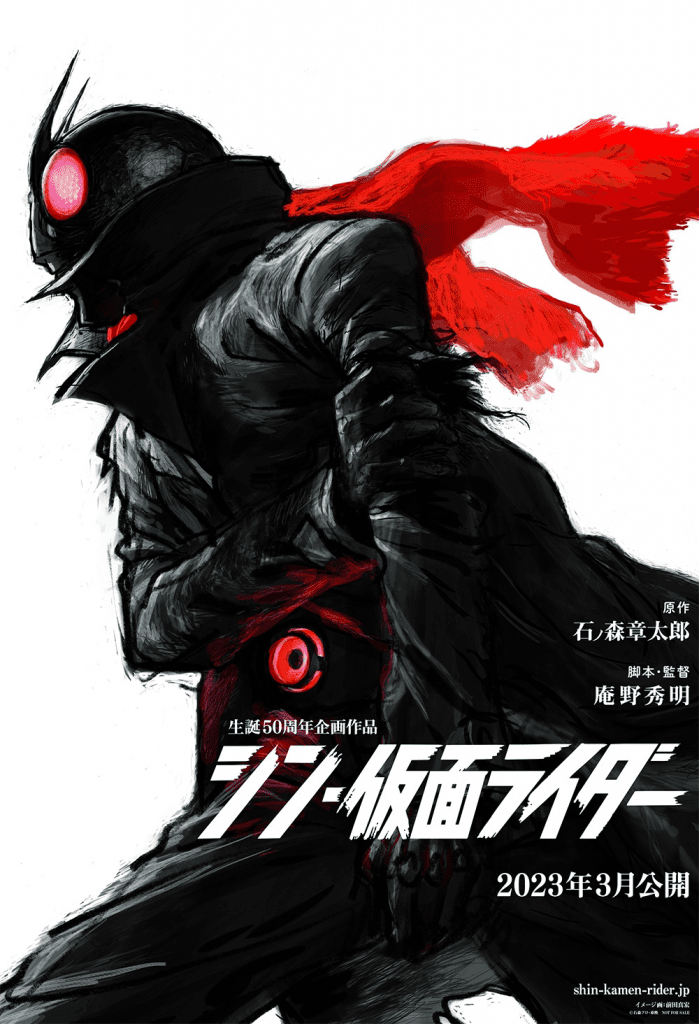 With the masked rider's 50th Anniversary this year, Toei is forging ahead with new projects starring the titular hero. First and foremost among these is the unveiling of "Shin Kamen Rider."

Following on in the giant footsteps left behind in the wake of the immensely popular "Shin Godzilla" and the eagerly anticipated "Shin Ultraman," "Shin Kamen Rider" will see the return of "Neon Genesis Evangelion" creator Anno Hideaki to craft his unique dark and fantastic visions of well-loved properties. So far, little information is known about the new project, but the film is scheduled to release in 2023.
The next project is a reboot of classic 1987 Kamen Rider television series "Kamen Rider Black," entitled "Kamen Rider Black Sun." The reboot will see a modern version of the popular eighth series of the original show run, known for a turn towards character drama and tragedy, with a tense relationship between hero and villain that would make it among the most well-loved incarnations in the shows history. "Kamen Rider Black Sun" is set for a summer 2022 release in Japan, with international release set to follow later.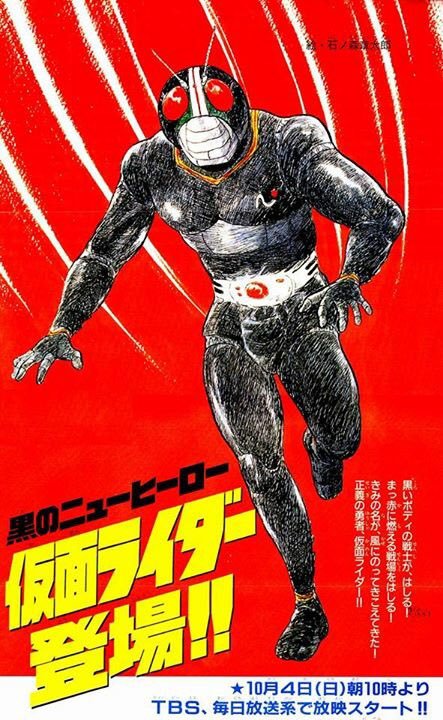 Lastly, Toei is heading into new waters with the first animated Kamen Rider! Entitled "Fuuto Pi," the first Kamen Rider anime series will adapt the events of the 2017 comic book of the same name, based around the adventures of hard bitten detectives fighting crime in the wind powered sci-fi city of Fuuto. "Fuuto Pi" the anime is set distribution by Funimation in 2022.
Kamen Rider is more niche an interest in the west than some other popular Japanese counterparts, but has a devoted following. The grandfather of many shows of its kind, without Kamen Rider, the west would likely never have developed "Power Rangers" all those years later. Would a brand new Kamen Rider anime encourage you to tune in? Perhaps a stylish cinematic experience like "Shin Godzilla?" The 50th Anniversary of the masked rider promises great new things and a lot of new fans for the classic hero.