We've been waiting for Build-A-Bear to release the first glance at some "Animal Crossing" plushies ever since the fan petition was going around. We had hoped that we'd see just as many as they've had for their Pokémon run of stuffed animals. Build-A-Bear released their first look on the day of launch, and they are beautiful. But the bad news is- they're already sold out.
Checking the website, they're not available for delivery. I called my local Build-a-Bear, and they said that they said they are already sold out and they don't know when they're going to get more. If you really want one, I suggest you start driving to your local store and call them in the car because if you call first and then drive, it probably won't be there anymore.
Each doll is going for $51 online and comes with one outfit. There are two sound choices one of the Animal Crossing Theme and one of their individual sounds.
Also just to make myself angry, I checked Ebay. They're already flipping these for more than double the cost of the bundle online…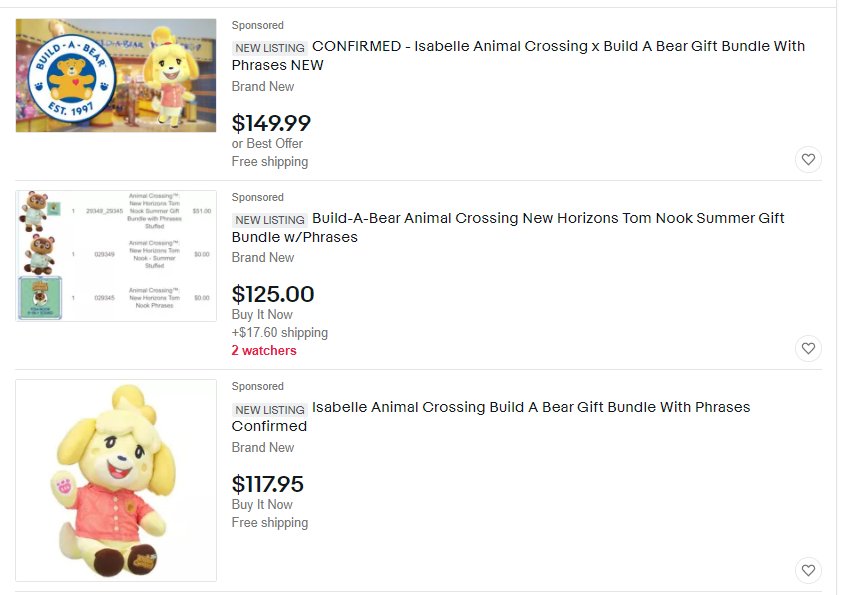 It's probably a good idea to wait to get yours. They haven't said it's limited edition so they're definitely keeping these in production for at least a little while. Check out Build-A-Bear's website here. Good Luck!