Warish is gearing up to release their new album Next to Pay on April 30th. Fronted by skateboarding legend Tony Hawk's son Riley, Warish have a sound that is a mix between punk and metal. Their newest album is as edgy as it gets, and they site Nirvana, the Misfits, The Spits, and Black Sabbath as the main influences for the new songs.
Riley told Consequence of Sound he got the idea to mix Barney with "S.H.M. (Second Hand Misery)" after hearing the purple dinosaur's version of "If you're happy and you know it".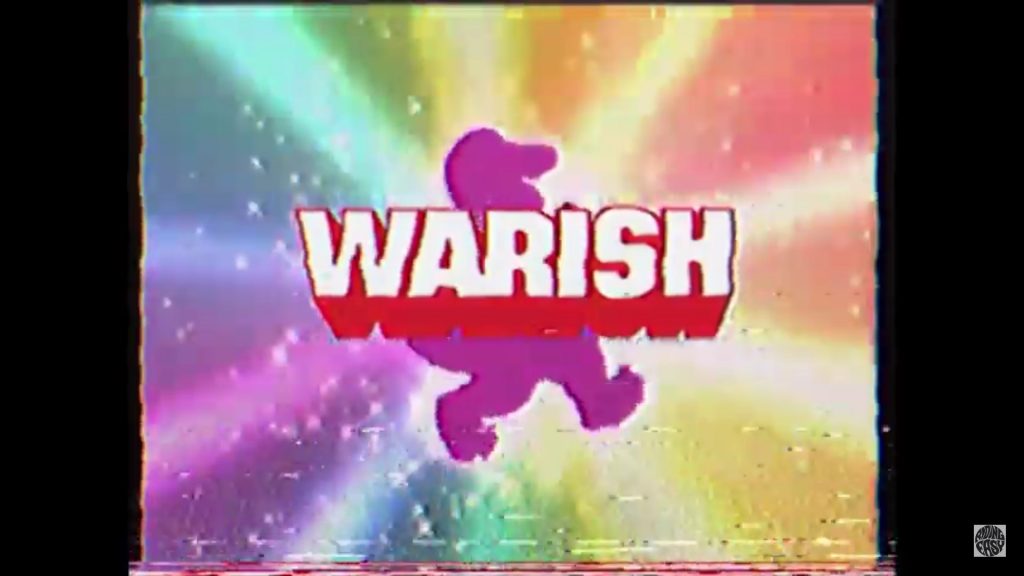 ---
"This video came to mind when I heard the 'If you're happy and you know it' song by Barney playing somewhere while I was in a bad mood and was thinking, this song is kinda evil sounding. Then I went home and instantly started editing the video to the track S.H.M. Because it's the polar opposite of If You Are Happy And You Know it. It fit nicely I thought, hah."
---
The song is synced up with old VHS clips of the show. In its hey day "Barney & Friends" aired on early morning television on PBS in the 1990's. It's odd to see Barney and friends dancing to the metal beat of "S.H.M.," but for some reason it works.

In the video you can sing along with the music by reading the closed captions at the bottom.