If you really want to get down to it, the cards in classic Monopoly haven't been relevant to the real world in a long time. I mean in what world can you give birth to twins, and the hospital only charges you $100 dollars? If anything, Monopoly is long overdue for inflation. Hasbro says that they will be updating the Community Chest cards for a long overdue, socially conscious makeover.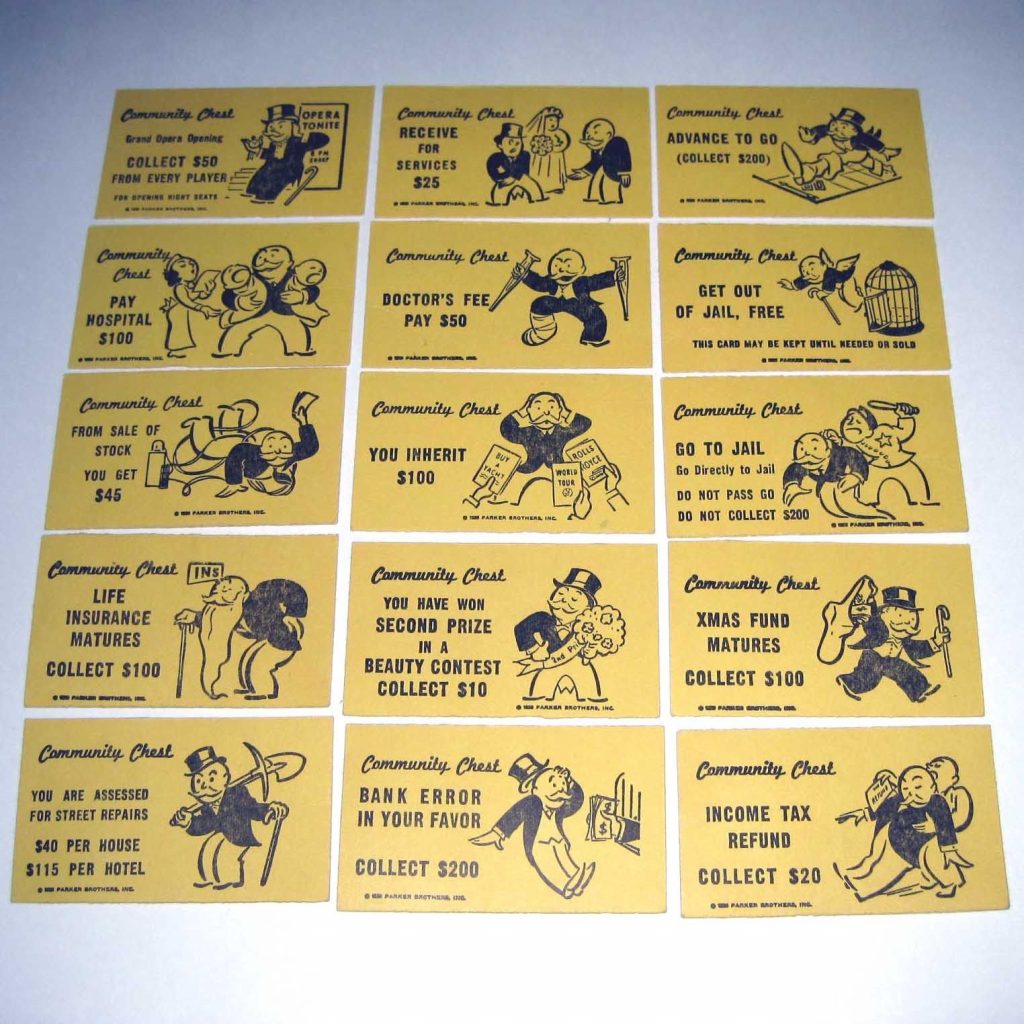 Monopoly will be changing all 16 of its Community Chest cards. True to its longstanding history of inviting its fans to help make changes to the game, Monopoly is asking consumers worldwide to determine the new cards by voting at MonopolyCommunityChest.com.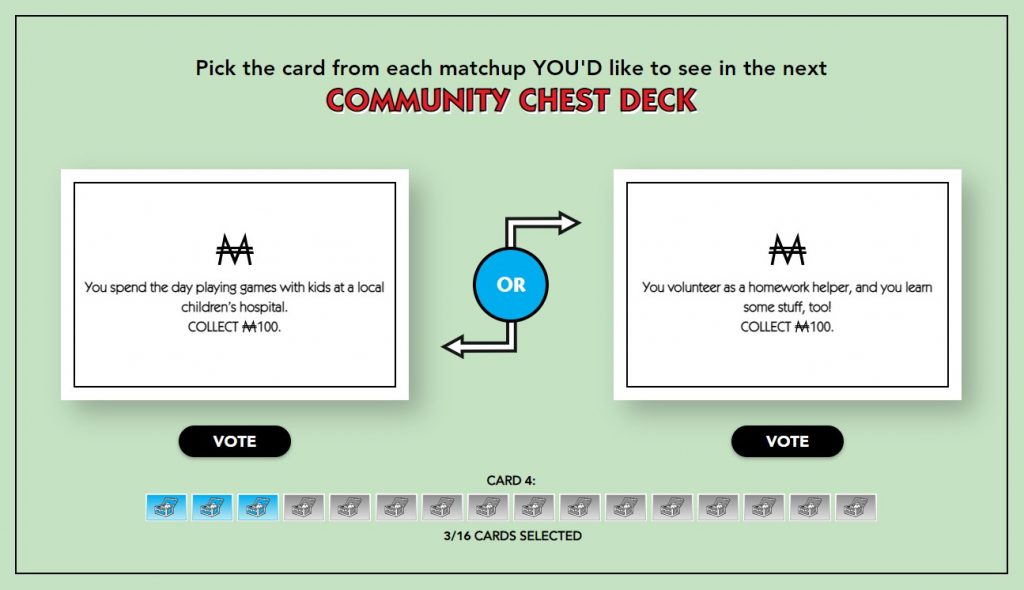 Covering topics like beauty contests, holiday funds, and life insurance, there is no denying the Monopoly game's Community Chest cards are long overdue for a refresh. And, coming out of the tumultuous year of 2020, the term "community" has taken on a whole new meaning.

Hasbro is counting on their fans to help reflect what community means in their real lives, into the Monopoly game, by voting for new cards like "Shop Local," "Rescue A Puppy," or "Help Your Neighbors."
In a press release, Chief Consumer Officer at Hasbro Eric Nyman spoke a little bit about the update:
---
"The world has changed a lot since Monopoly became a household name more than 85 years ago, and clearly today community is more important than ever…We felt like 2021 was the perfect time to give fans the opportunity to show the world what community means to them through voting on new Community Chest Cards. We're really excited to see what new cards get voted in!"
---
The updated Monopoly game with new, fan-voted Community Chest cards will be available this Fall. Head to MonopolyCommunityChest.com to cast your vote on the new Community Chest Cards that best represents you and your community!

Follow along and stay up to date on news for the Community Chest Card vote and winners on Hasbro Gaming's Instagram, and the official Monopoly Facebook page.