You know what sounds like a good time? Being friends with one of these guys. Or gals… it's hard to tell from so far away. In Colorado, in the 30 degree weather, two Jedi went head to head in a lightsaber battle. It was snowing, but they had their plasma blades to keep them warm.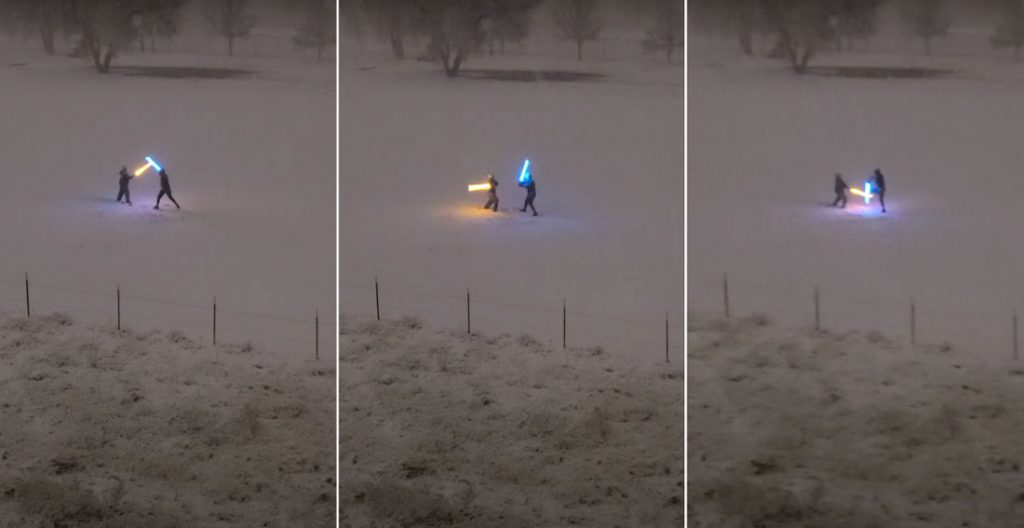 Anghelie Guillot shot the video. "Only in Colorado can I stand on my balcony and see two men fighting with lightsabers, in 30° degree weather while it's snowing outside."
Maybe they were just trying to recreate this scene from "Star Wars Episode 7: The Force Awakens"
There's really never a bad time to LARP.