"Marvel's Avengers" is continuing its promise of new content in 2021, with the announcement of classic Avenger Clint Barton. The original Hawkeye will be making his debut in the multiplayer game with his free to download addition to the playable cast on March 18th, 2021.
Distinct in his playstyle from the other Hawkeye- previously added character Kate Bishop- Clint boasts a combat style based around powerful, accurate attacks and an intrinsic ability to quickly sidestep his enemies attacks to follow up with a staggering counter-attack.

Of course, Hawkeye wouldn't be complete without a variety of arrows to select from, including guided projectiles that track enemies across the battlefield, and Pulsar arrows that swell with power after attaching to the environment, building up to a massive explosion. Like previous characters in "Marvel's Avengers", Hawkeye will also have a wide collection of unique outfits and emotes to unlock as the game continues.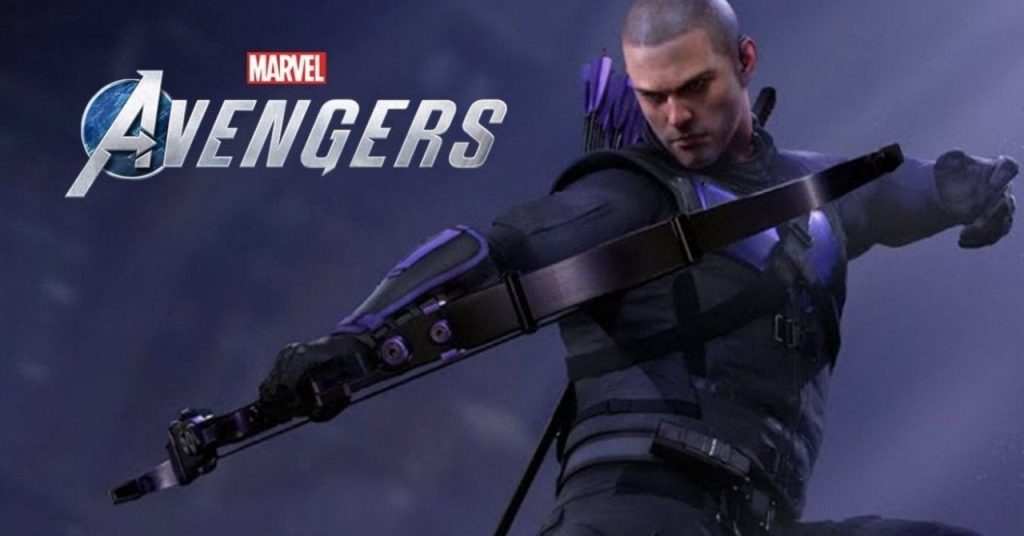 Dropping with a new story mission, Operation: Future Imperfect, marking the official second chapter in the game's ongoing story. More free characters are forthcoming, in particular the PlayStation exclusive Spider-Man eagerly awaited by fans.
Since its release in August 2020, "Marvel's Avengers" has seen mixed reviews and faced a struggle to keep players coming back to the multiplayer action game. Upon release there were many positive reactions to the enjoyable campaign mode, which focused on a newcomer to the superhero team, Kamala Kahn. The game was not so well received in many other ways however, with heavy criticism leveled at the repetitive structure of missions and extremely small variety of enemies and bosses. Many players and critics claimed they found the game quickly becoming boring, and publisher Square Enix is fighting to keep players interested. The addition of a steady stream of new quality content is the only way to keep a multiplayer game interesting and addictive to gamers, and it remains to be seen if "Marvel's Avengers" can compete with the best and evolve into an experience that will stand the test of time.
"Marvels Avengers" is available on PC and consoles now.