Marvel and the Disney Channel have revealed the cast for the eagerly anticipated animated adaptation of breakout hit comic "Moon Girl & Devil Dinosaur."
Providing the voice of Lunella Lafeyette, the titular Moon-Girl, is singer Diamond White. Best known for her role as Paris on CBS's "The Bold and the Beautiful," White has also previously leant her voice to characters in "Phineas and Ferb" and "Transformers: Rescue Bots." The other half of the duo- Devil Dinosaur himself- will have his growls and roars performed by voice acting legend Fred Tatasciore.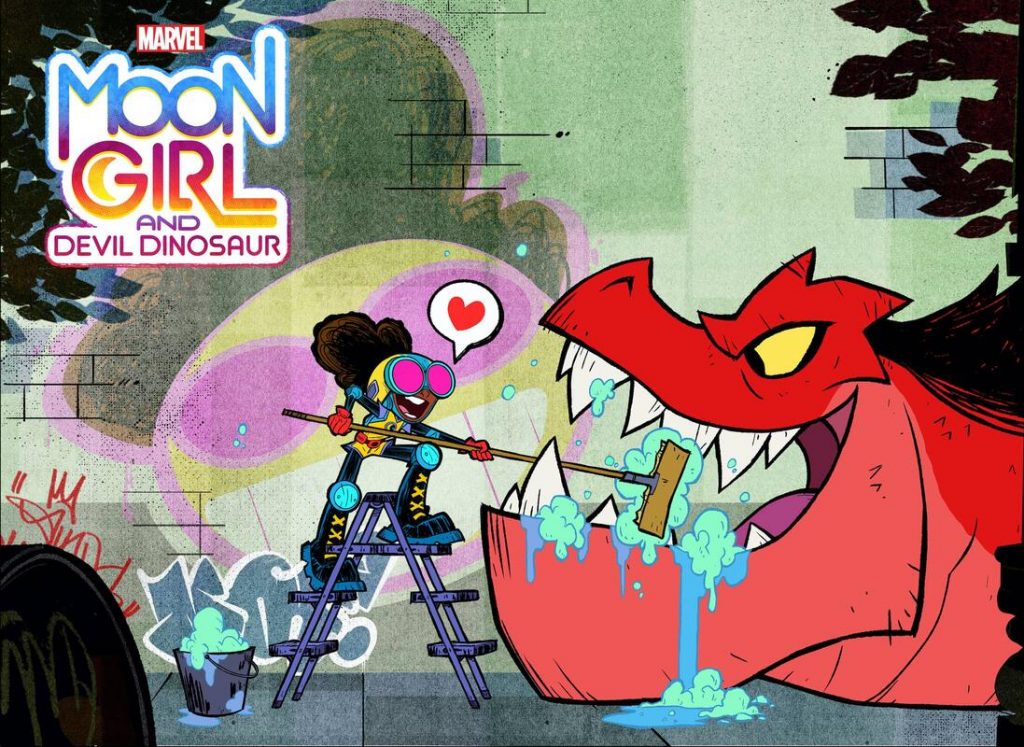 Also revealed among the "Moon-Girl & Devil Dinosaur" cast are the roles of Lunella's long-suffering but supportive parents, played by Sasheer Zamata ("Saturday Night Live") and Jermaine Fowler. Providing the voice of Lunella's best friend Casey will be "Ducktales" alumni Libe Barer. Alfre Woodard will play Lunella's grandmother, Mimi. Gary Anthony Williams will be Lunella's grandfather, Pops.

Laurence Fishburne, who also serves as executive producer on the series, will voice the recurring role of The Beyonder!
Based on the 2015 comic by creative team Brandon Montclare and Amy Reeder, Moon Girl & Devil Dinosaur introduced us to Lunalla Lafeyette, a nine year-old New York City girl who happens to be the smartest individual in the entire Marvel Universe. Her runaway genius leads to all sorts of adventures, most importantly teaming up with the titanic Savage Land inhabitant, Devil Dinosaur. As an Inhuman, Lunella possesses the ability to switch consciousness with the massive beast when she's angry (or sometimes just really hungry). Dubbed Moon-Girl, Lunalla fights evil and tries to survive New York school system, hiding the monstrous Devil-Dinosaur in her home-made lab.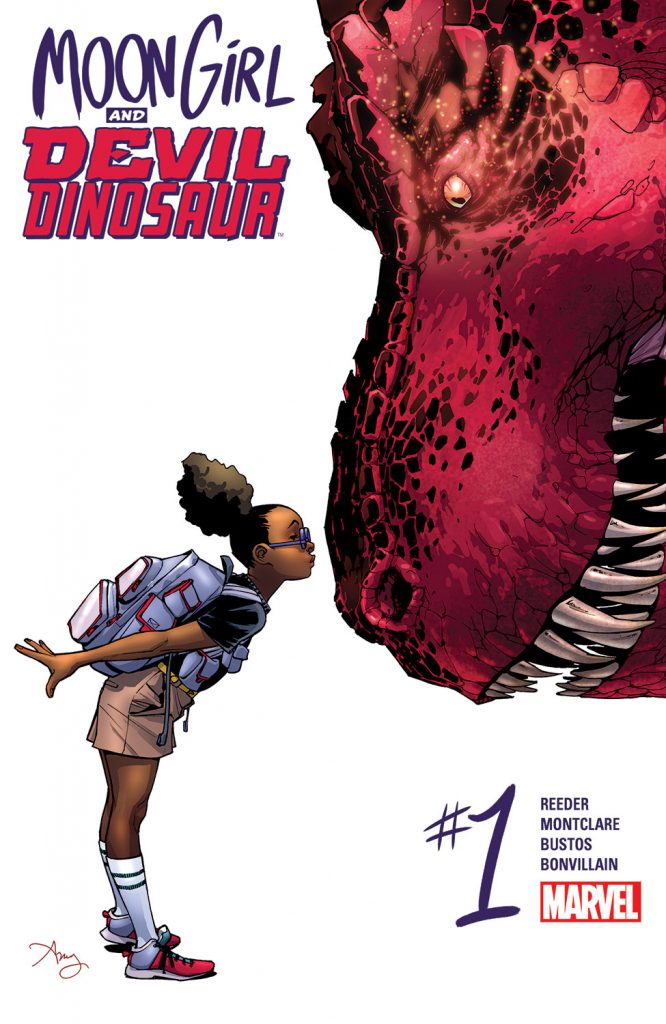 "Moon-Girl & Devil Dinosaur" is set to hit the Disney Channel in 2022.