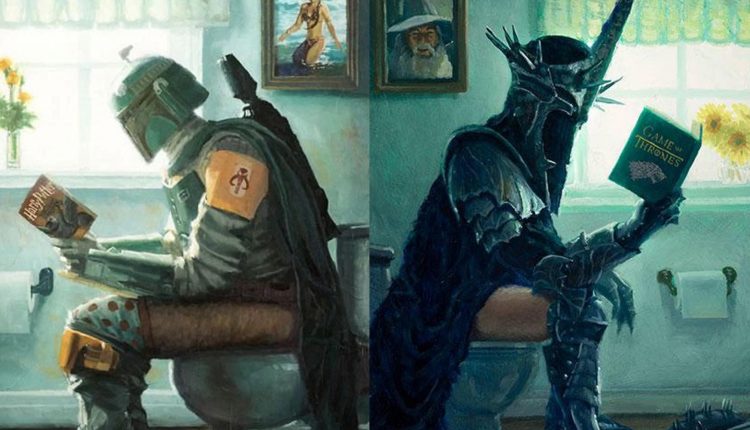 Some Nerdy Art Every Fan Needs for their Bathroom
When I was young, I remember seeing paintings by Norman Rockwell of families and funny scenes hanging up in homes. But for me, it's always been a much different aesthetic. For instance those paintings my mom would have up would in my home be movie posters of the movies that most impacted me. And the artwork that I do have up is all fandom related and usually something I've found at a convention.
TheCollectorsOutpost on Etsy has a bunch of different bathroom pictures of some of our favorite characters well, dropping a bounty. Like this one for instance- Boba Fett. It's nice that they have so many details as well because you're not going to get bored looking at it because let's face it, if you're looking at the picture you forgot your phone.
The little nuances are quite nice in this one. From the Leia picture to the freshly picked flowers in the window this makes for a good bathroom picture. It's nice that it crosses fandoms because if you'll notice that's "Harry Potter" that Boba is reading.
They have other characters like Batman, Darth Vader, Sauron and a few more. Here are our favorites. Click on the image to be taken to the Etsy page for that picture.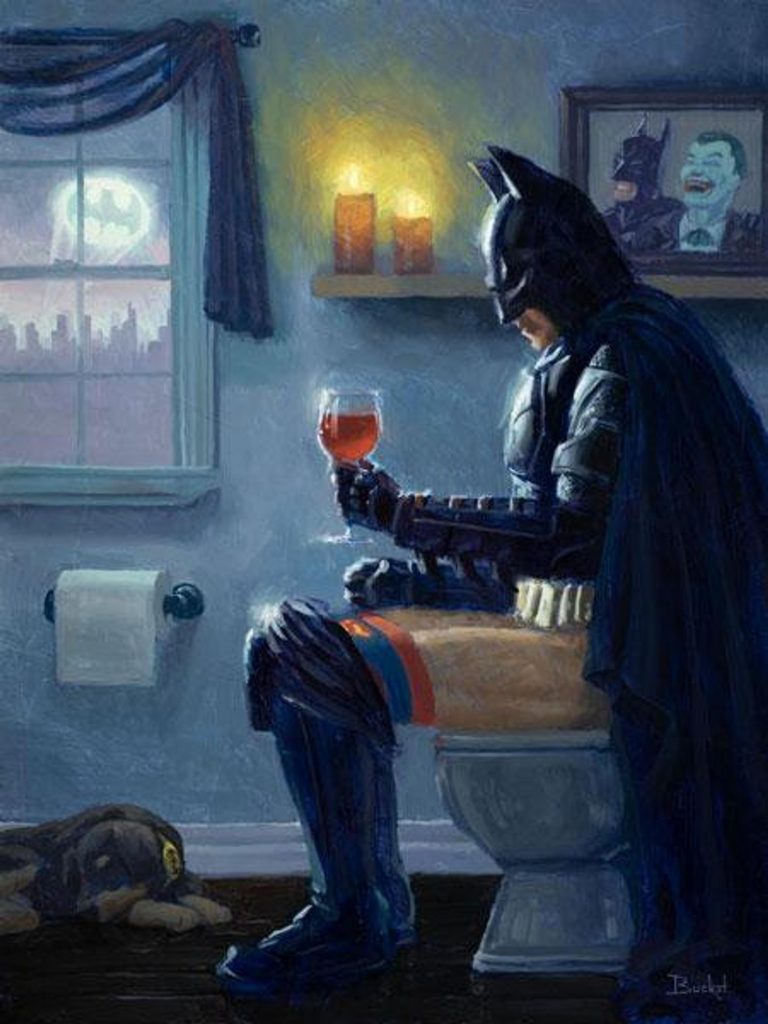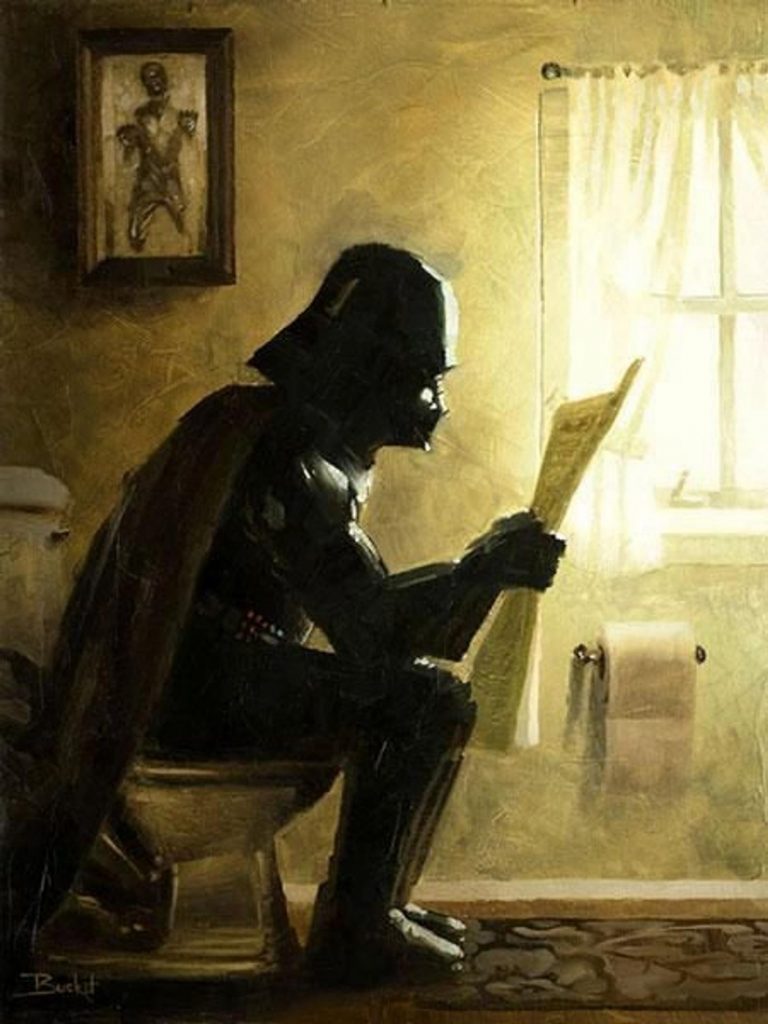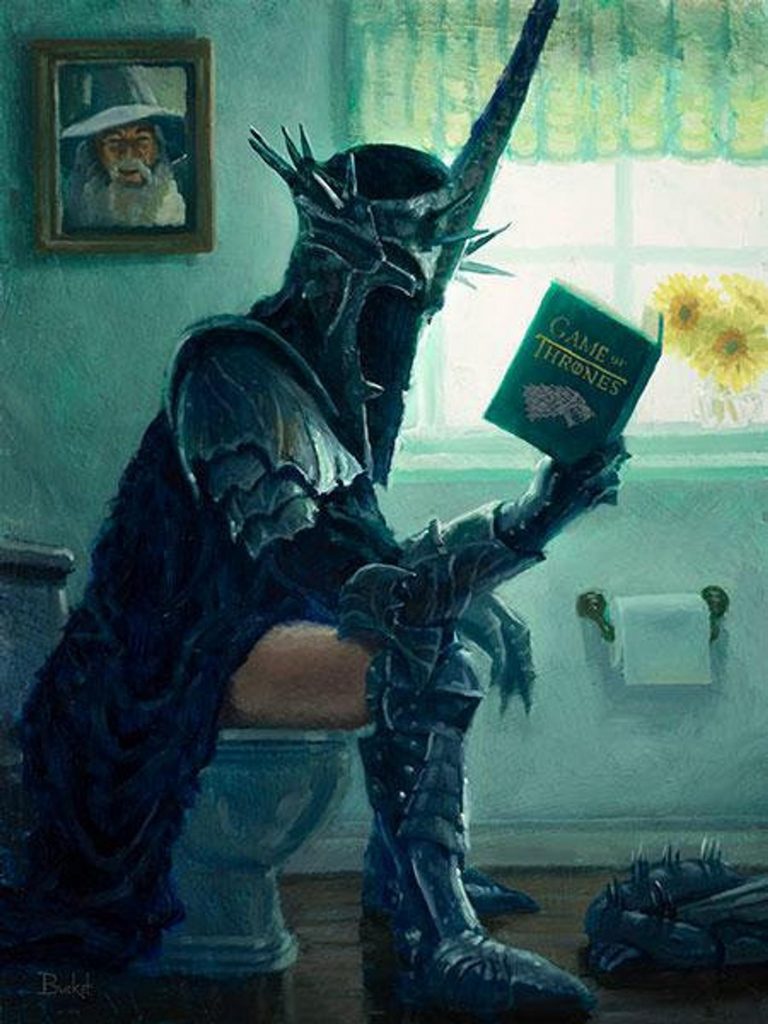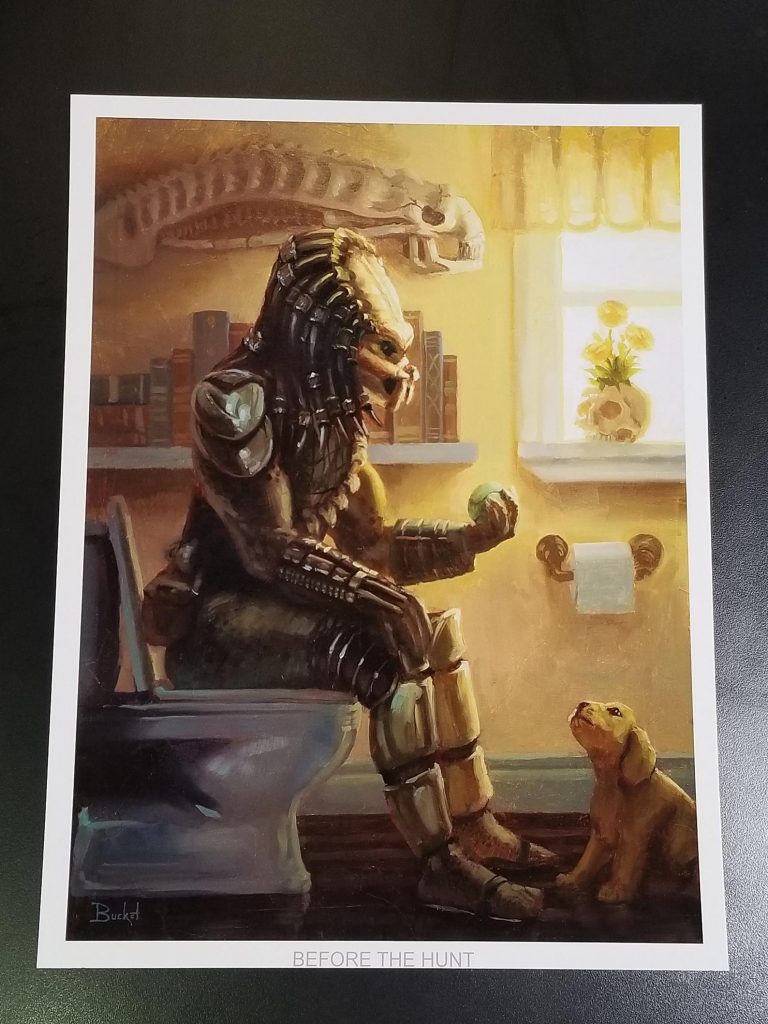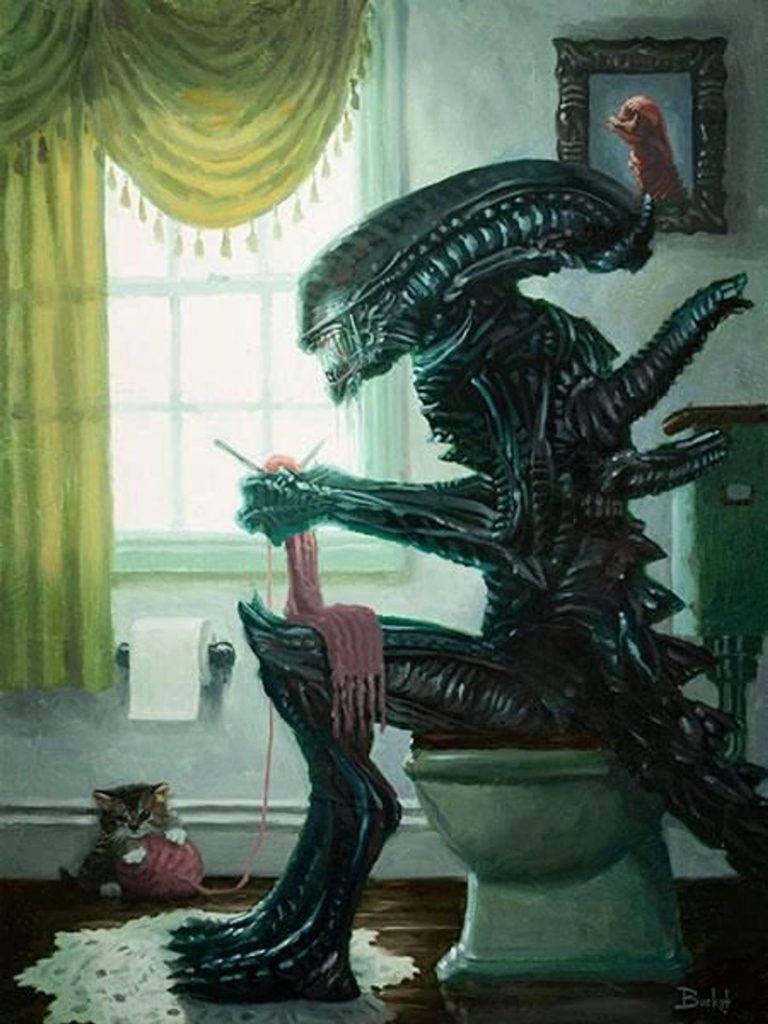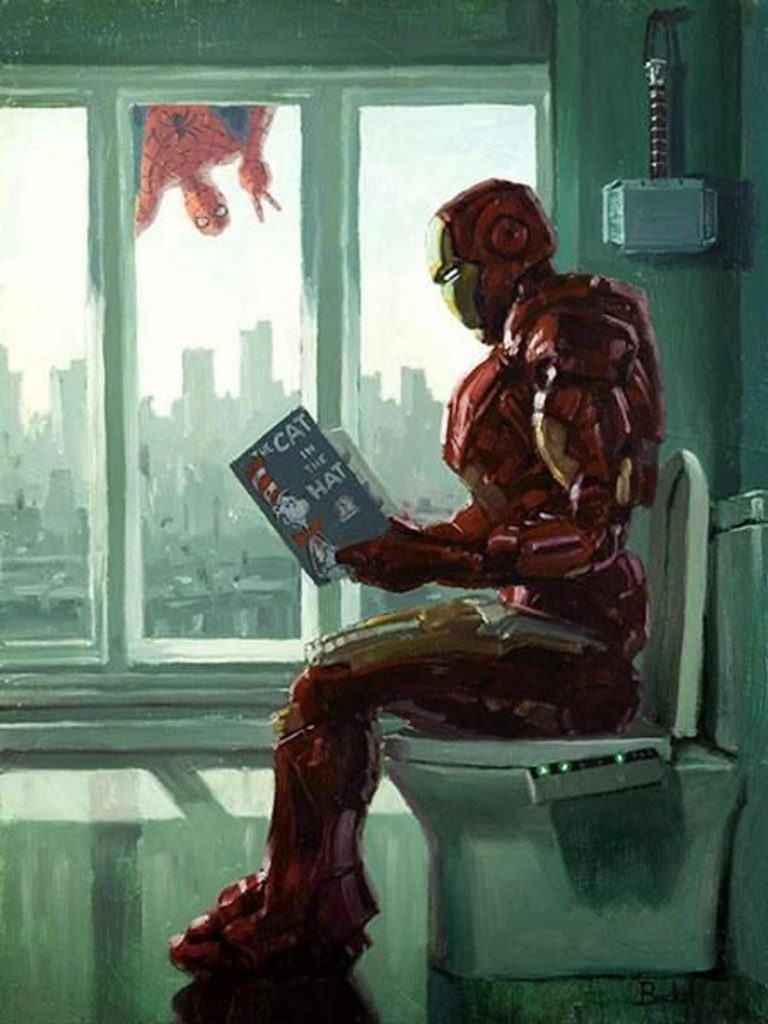 Sign up to Receive the NERDBOT News!
[tipjarwp]