Expressing yourself with clothing is one of the easiest ways to tell the world who you are. The problem is however that when fashions change we're still left with the clothes and they just kind of exist. Unless you repurpose them or upcycle there's not much that can be done with them. You can really only donate them so many times and then it's off to a landfill.
Unless your clothes are made out of 100% compostable material they will just sit. For example 100% of non-woven polyester will remain in microbial soil after 28 days, while only 40% of woven cotton does. Knowing this a company called Vollebak set out to make a 100% biodegradable piece of clothing that will decompose when it's buried in soil.
The Plant and Pomegranate Hoodie feels like a normal hoodie, looks like a normal hoodie, and lasts as long as a normal hoodie. The thing that makes it different is simply the way it starts and ends its life. All the materials we've used were grown in nature. Each hoodie is made from eucalyptus trees from sustainably managed forests before being submerged in a giant vat of pomegranate dye to give it its colour. This garment dyeing process makes the fabric physically softer, so the hoodie looks and feels lived-in from the moment you first put it on. As it's made entirely from plants, the hoodie is fully biodegradable and compostable. When you decide your hoodie has reached the end of its life – whether that's in 3 years' time or 30 – you can put it out with the compost or bury it in your garden. Because the hoodie that starts its life in nature is literally designed to end up there too.

Vollebak
The hoodie will not start degrading with normal wear and only start to do so when you set it out with the compost or bury it. So you don't have to worry about that while it's in your closet at all. It's selling for $295 on the site, but as of this moment they are completely sold out. One of their selling points is that it is very soft and feels broken in, something a lot of people look for when adding to their wardrobe.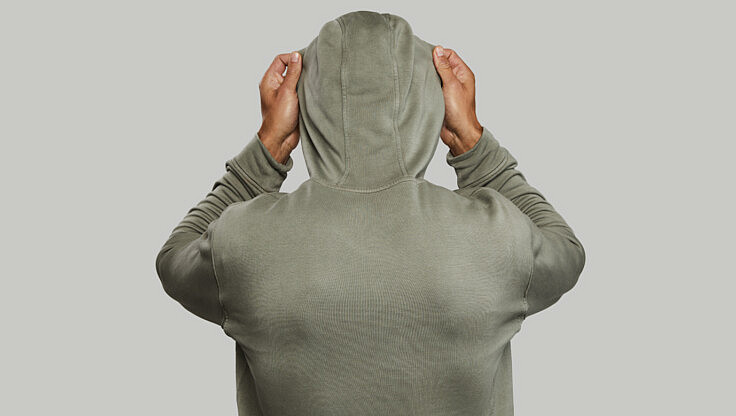 What would you pay for peace of mind? Is this sweater something you would be interested in to help the environment? Tell us in the comments what you think!