It's dino demolition over at Yale Peabody Museum of Natural History. To keep things interesting during the construction they decided to paint the machine and add big old googly eyes. The perfect distraction while they are renovating.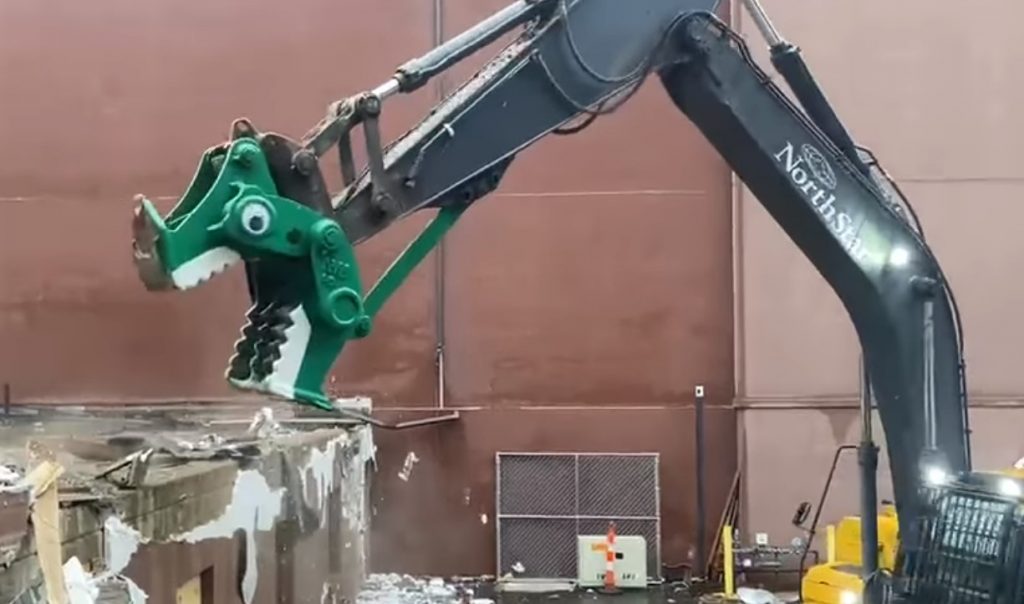 Now I'm not sure if this was something they did themselves or the construction company just happens to have on hand but nevertheless it's pretty amazing. I know I could watch those googly eyes roll around all day. I did check the construction companies site but there was no mention of this spectacular piece of machinery.
It's also pretty fitting that it's the museum of natural history they are working on because you know what that means? They have dino bones somewhere around there! Watch the video in the Twitter post down below.
It looks like they chose to do this after watching the demolition of the J.W. Gibbs lab building next door to them about a year ago. The filmed it and added it to their YouTube channel with dubbed over music and properly naming the machine a Crushasaurus.