TopStore is one of the most popular and sought-after unofficial app stores released in recent times. Designed for iOS devices, it has been offering tons of modified apps and games since 2017 and is one of the fastest and easiest app stores to use. With no need to jailbreak, everything is completely free to use. Here's all you need to know: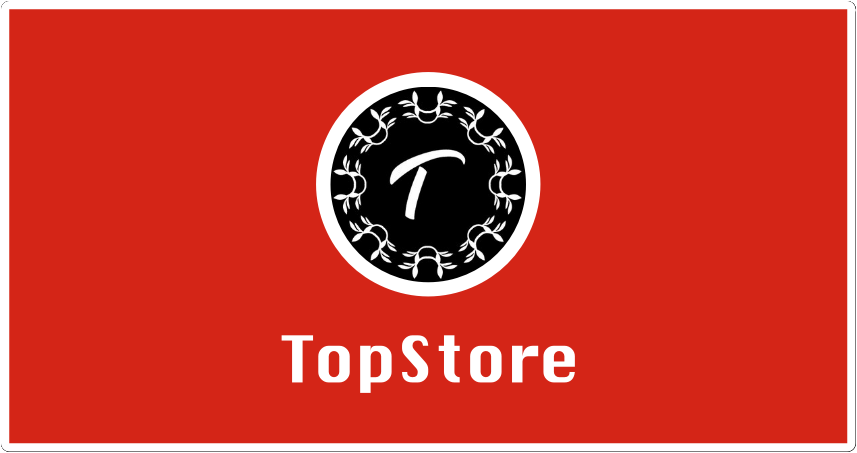 How to Download TopStore:
TopStore can be used on any iPhone or iPad on iOS 8 through iOS 14 and is simple to install:
Use the Safari browser for this – it works best. Open the TopStore download page and tap the configuration profile to start the download.
A window pops up on your screen; tap Install and wait.
When the app icon appears on your home screen, the installation has finished. However, you can't use the app yet.
First, you need to go to iOS Settings and tap on General > Profiles & Device Management.
Find the TopStore profile in the list and tap it.
Tap on Trust and then close Settings – now you can use TopStore on your device.
Why You Should Use TopStore:
The iOS app store offers users more than 2 million apps and games, but many of them require payment, and many of the free ones are really not worth the time it takes to download them. And whether you have to buy the app or not, more often than not, there are in-app purchases. TopStore offers everything for free – all the apps, games, and other content, including tons of unlocked games, all for free. Even better, no jailbreak is needed to use any of this.
What Can You Download from TopStore?
TopStore offers more than a thousand apps and games for free. While you could argue that this is nothing compared to the official app store, what TopStore offers is quality rather than quantity.  With so many modified apps on offer, be it retro gaming or the more modern offerings, TopStore has something for everyone. And to make life easier for you, there are several categories that you can choose from to find what you want:
Tweaked Apps – the biggest category, here you can find tons of apps tweaked with different features and functions  
Emulators – lots of game emulators to help you turn your device into a retro games console so you can play your old favorites. TopStore offers emulators to cover all the popular consoles.
Utility Apps – TopStore offers a range of jailbreaks to safely jailbreak your device without needing your desktop computer, and a decent range of widgets to pep up your device. And all of them support both iOS and iPadOS.
Mod Games – tons of modified games, all in-app features unlocked, game bonuses freely available, and all games free to download and use
What Makes TopStore Special?
The features that TopStore offers are what make it so special:
No jailbreak is needed – You don't need to install Cydia anymore to enjoy unofficial apps and games.
Less Risk of App Revokes – TopStore is built using expired enterprise certificates, much like other unofficial app stores. This puts the apps at risk of the certificates being revoked but, unlike others, TopStore uses a proxy to reduce the risk of those revocations.
Thousands of Apps and Games for Free – everything is free – no need to pay any subscription or pay for any app or game
Top Support – no matter what issue you have, from getting started to fixing errors, evening requesting apps, support is there for your 24/7
High-Speed Downloads – TopStore offers high-speed downloads, even when you want to download multiple apps at once.
Multiple Methods for Download – you can choose between the web downloader and the iOS app to download your apps and games using your device or a desktop computer.
Support for Multiple Devices – TopStore supports all iOS devices on iOS 8 or higher and iPadOS 11 or above. More than 95% of active devices can use TopStore safely and easily.
Frequently Asked Questions:
These are the answers to the commonly asked questions about TopStore:
Is TopStore Free?
Yes, it is. You do not pay to download the app, and you do not need to pay any fees to use it. Also, all the content in TopStore is free to download and use, too – no fees, ever.
Where Do I Download the Latest TopStore App Version?
Use the link provided in the download section above. We will always keep that link up to date, so you always get the latest and safest version of the app store.
How Do I Update TopStore?
TopStore should always update automatically whenever a new version is available. However, you can check on the TopStore website, and you may get a notification from the developers when a new update is ready – simply follow the instructions in the message.
Will TopStore Affect My Warranty?
No, it won't. TopStore is safe to use and legal, so it will not go against Apple's security nor violate your warranty.
What Countries Can TopStore be Used in?
Any country. All geo-restrictions are removed so that any app can be used in any place, with no limits.
Try TopStore on your iPhone or iPad today. It's free to use, comprehensive, and offers something to suit all user types.