After the insurrection in Washington D.C. earlier this week, tech companies are severing their support of Alt-Right/Conservative social media network, Parler. Dealing perhaps the hardest blow is Amazon, sending Parler a letter informing them that the company will cease allowing Parler to utilize their cloud platforms to host the service.
While the social media network which features the slogan, "speak freely," has long been used as an alternative to Twitter and Facebook, especially since Twitter had taken to flagging Donald Trump's Tweets as misleading or factually incorrect. However since the attack on the capital building, and Twitter and Facebook afterwards banning his social media accounts, Parler has seen an explosion of militant rhetoric.
In an article by Buzzfeed, then include some of the examples provided by Amazon in their letter explaining their decision to end their relationship with Parler. In them, they include calls for systematic assassinations of liberal leaders and supporters of Black Lives Matter as well as journalists.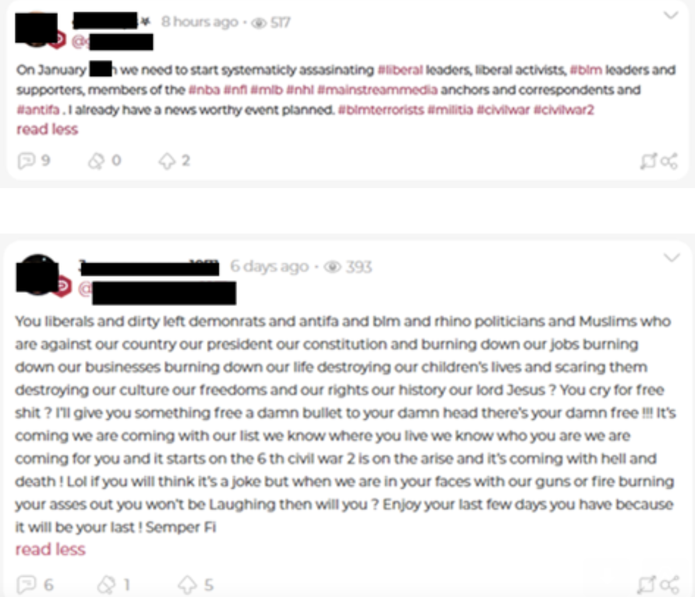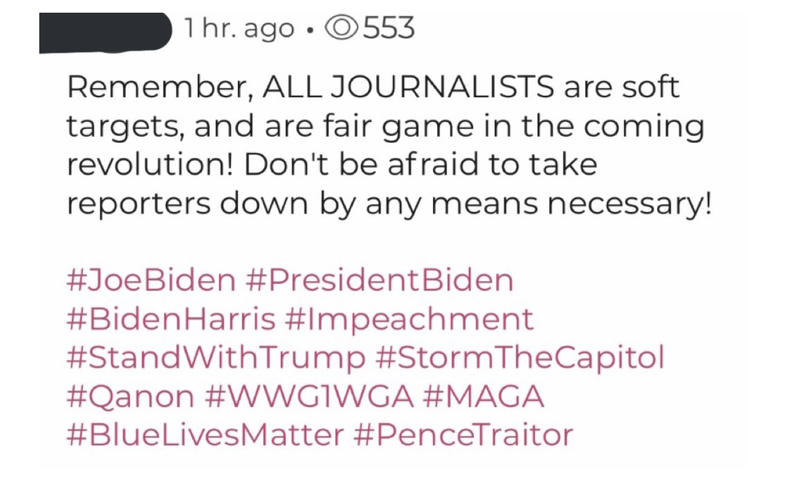 The move by Amazon comes on the heels of both the Apple and Google App Stores having removed the mobile application version of Parler. While that move impacts users' ability to find and download the app from the stores, it doesn't prevent existing users from utilizing the apps.
However with the loss of their hosting support, which would include web services, databases, and other systems, it will make the service unusable and unreachable. The other largest cloud providers – Microsoft and Google are unlikely to allow Parler to look to them for a safe haven.
Here is the letter, sent from Amazon's internal Trust and Safety team to Parler Chief Policy Officer Amy Peikoff .
Dear Amy,

Thank you for speaking with us earlier today.

As we discussed on the phone yesterday and this morning, we remain troubled by the repeated violations of our terms of service. Over the past several weeks, we've reported 98 examples to Parler of posts that clearly encourage and incite violence. Here are a few examples below from the ones we've sent previously: [See images above.]

Recently, we've seen a steady increase in this violent content on your website, all of which violates our terms. It's clear that Parler does not have an effective process to comply with the AWS terms of service. It also seems that Parler is still trying to determine its position on content moderation. You remove some violent content when contacted by us or others, but not always with urgency. Your CEO recently stated publicly that he doesn't "feel responsible for any of this, and neither should the platform." This morning, you shared that you have a plan to more proactively moderate violent content, but plan to do so manually with volunteers. It's our view that this nascent plan to use volunteers to promptly identify and remove dangerous content will not work in light of the rapidly growing number of violent posts. This is further demonstrated by the fact that you still have not taken down much of the content that we've sent you. Given the unfortunate events that transpired this past week in Washington, D.C., there is serious risk that this type of content will further incite violence.

AWS provides technology and services to customers across the political spectrum, and we continue to respect Parler's right to determine for itself what content it will allow on its site. However, we cannot provide services to a customer that is unable to effectively identify and remove content that encourages or incites violence against others. Because Parler cannot comply with our terms of service and poses a very real risk to public safety, we plan to suspend Parler's account effective Sunday, January 10th, at 11:59PM PST. We will ensure that all of your data is preserved for you to migrate to your own servers, and will work with you as best as we can to help your migration.

– AWS Trust & Safety Team
Twitter and Facebook continue to see thousands of complaints about Trump's loss of access to those platforms as an infringement on First Amendment rights, and with this loss of Parler as an alternative echo chamber, those calls will not likely diminish. First Amendment protections only apply to governmental suppression of speech, not private companies, so ability to determine acceptable use exists within whichever boundaries as set by those companies.