Games consoles will always be popular, especially the handheld consoles that you can carry with you. The trouble is, more and more people prefer to use their smartphones for gaming and don't want to lug an extra console with them. While there have been iOS ports of some console games, they are nowhere near as good as the original. The biggest problem is that Apple only supports iOS on their devices, and they don't like you to use emulator apps either. Don't worry, though; we've found the ideal way to get your favorite Gameboy games onto your iPhone or iPad – GBA4iOS.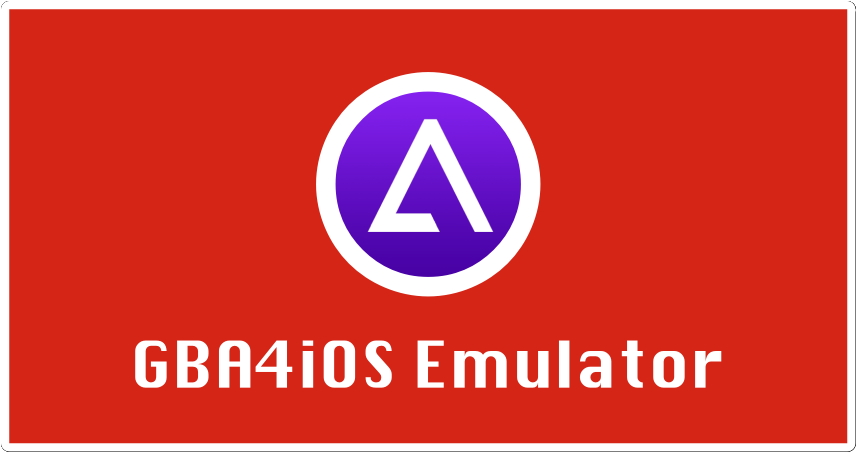 What is GBA4iOS?
GBA4iOS is the best and most popular emulator app. Developed by Riley Testut, it is the number one app for turning your iPhone or iPad into a Gameboy console, and the best part is, you don't need to jailbreak to install it. And let's face it, with Cydia in minimal supply these days, most people want an alternative way of installing their favorite tweaks, including GBA4iOS, onto their devices.
How to Download GBA4iOS:
Installing GBA4iOS is simple enough to do, but you won't get it from the official store. You need to install a third-party app installer called AltStore, but you get access to thousands of apps, games, emulators, and more when you do.
Using the Safari browser, download AltStore to your device.
Now download the GBA4iOS IPA file on your iPhone
Launch the AltStore app and go to My Apps section
Tap on the "+" symbol on top right and select the GBA4iOS IPA file downloaded in Step 2.
Tap on the result and wait; the app page loads, tap Install.
When GBA4iOS is installed, the app icon appears on your home screen.
Important Note:
GBA4iOS is an emulator, and these come with a few risks. First off, the only way to play console games is to use ROMS ( Read-Only Memory ). These are copies (software) of the came cartridges that you play games on with an official console. Unless you physically own the cartridge, downloading the ROM is illegal as they are covered by copyright protection. Second, as with any unofficial or third-party content, you should cover your own back by installing antivirus software on your device. Third, if you download ROMs from the internet, make sure they come from reputable sources only. IF you opt to continue, be aware you are doing so at your own risk.
Is GBA4iOS Emulator Safe?
Absolutely. Testut is one of the most respected developers globally, and he has an excellent reputation to protect. He has made sure that you can safely use GBA4iOS on your device, and because you are not jailbreaking, you don't hack into the iOS root; that offers another level of security. Plus, we've tested this emulator and found nothing nasty lurking in it that could harm your data or device.
Fixing the Untrusted Developer Error:
The first time you open GBA4iOS, you may be faced with an Untrusted Developer error message. It would help if you fixed this before you can use the emulator. On the error message, you will see the name of the developer profile – note this and close the error:
Go to Settings > General > Profiles.
Find the profile name and tap it.
Tap Trust, close Settings, and you can now use GBA4iOS.
How to Download ROMS using GBA4iOS:
There are some ROMS already in GBA4iOS, but they must be manually downloaded first:
Open GBA4iOS and tap the Search button in the top-right corner of your screen.
You will now see a list of 11 game series – choose and tap on one of them.
Tap the Preferred Version option
Choose the version you want and tap on Download.
Tap Save and wait for the Rom to download
When the installation has finished, you can access your game by going into GBA4iOS – you will see it on the app's home screen.
To download other ROMS, use the Safari browser to find and download them and then follow the same steps to install them.
How to Delete GBA4iOS
If you try GBA4iOS and don't like it or you need to delete it to clear an error, pick one of these two methods:
Method 1: Deleting the Profile
Open your iOS Settings app and go to General.
Open Profiles and Device Management
Find and tap the profile name.
Tap Delete and then Delete it on the popup window.
Method 2: Deleting the App Icon
Find the icon on your home screen and long-press it.
It will start wiggling; tap the x in the icon's top corner.
Tap Delete
Either way, GBA4iOS will be deleted from your iPhone or iPad.
GBA4iOS has long been the most popular app for playing Gameboy games on an iPhone or iPad. It's free to use, so go ahead, try it today without worrying about jailbreaking first.