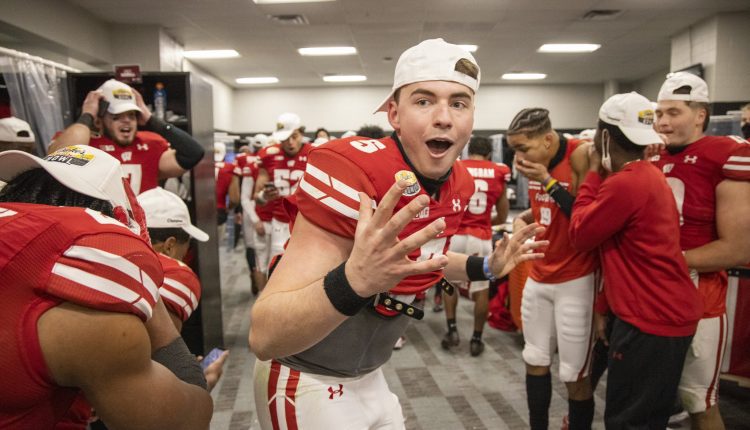 Imagine your football team has just won the big game in your division. You held off your rivals to lead 42-28, meaning the Duke's Mayo Bowl crystal trophy is yours to hold. So, you do what any victorious player does- dance around with it in the locker room. Only problem? You freaking drop it, and the damn thing shatters on the ground while you're teammates film the entire thing.

[Photos courtesy of the Wisconsin Badgers]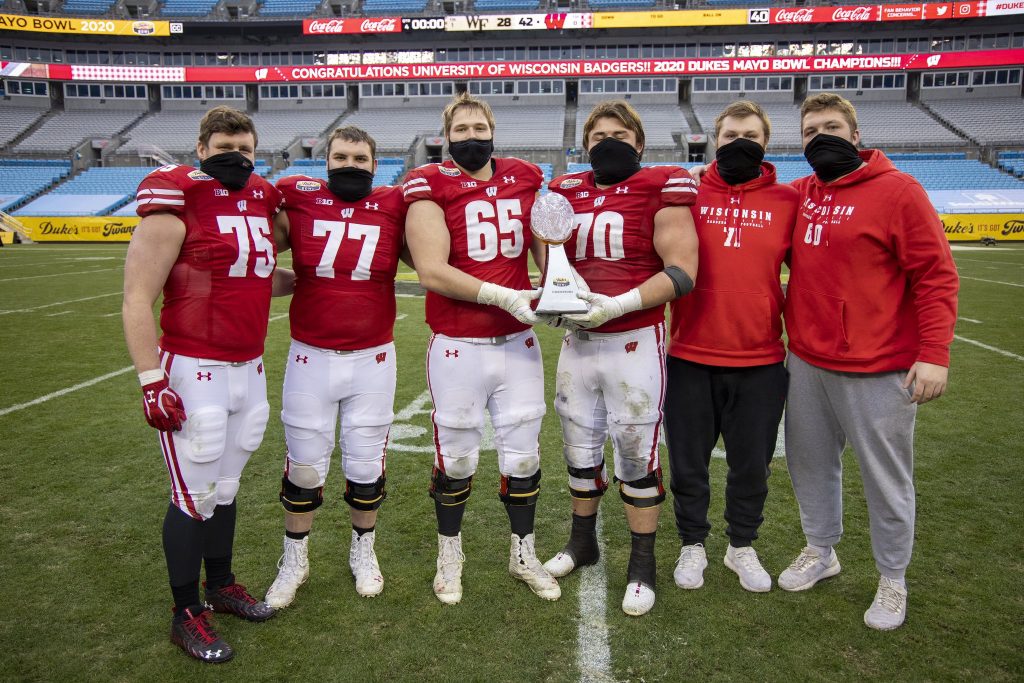 This is what happened to University of Wisconsin's Badgers following the 2020 Duke's Mayo Bowl win against the Wake Forest Demon Deacons. Quarterback Graham Mertz is who actually dropped the trophy, which you can see in a video posted by the team below.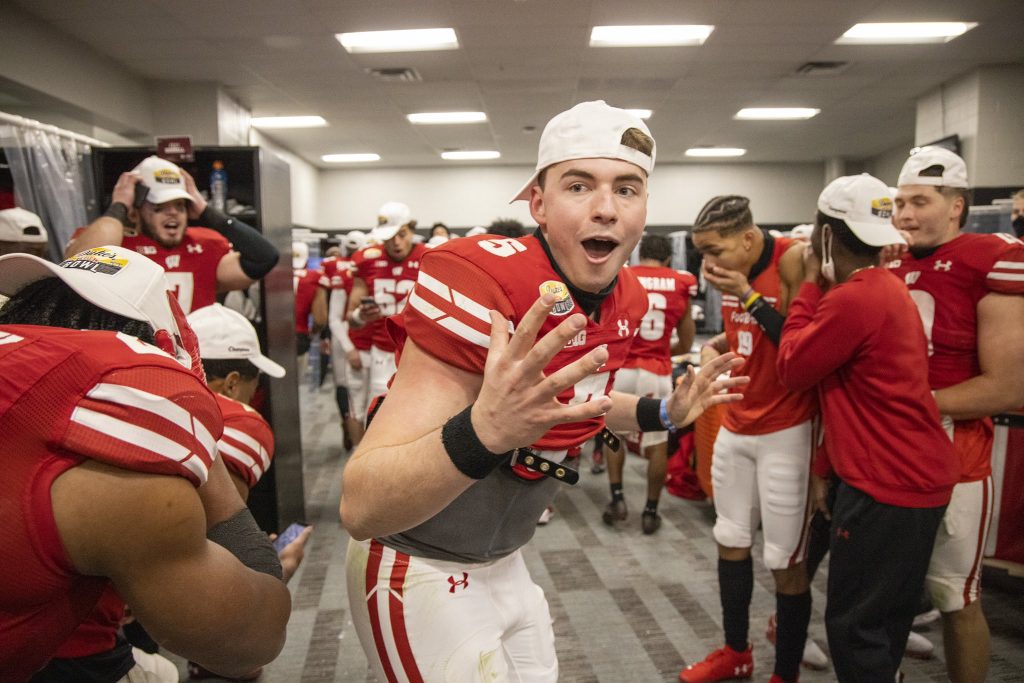 A reminder of what the trophy USED to look like.
And what the team did to "fix" it after it shattered.
Perhaps our favorite thing about this unfortunate accident is the partnership of Duke's Mayo Bowl with Homefield Apparel to celebrate the broken trophy with an official t-shirt release showcasing the….ingenuity….of the Badgers.
Sign up to Receive the NERDBOT News!
[tipjarwp]