We are absolutely delighted to share the news that Brian K. Vaughan, who you might know best for his work on the beautiful and groundbreaking graphic novel Saga, has just landed the perfect gig. He'll be tackling the classic science-fiction series "Buck Rogers" for a new television adaptation for Legendary TV, who won the rights to the property earlier this year.
Thanks for sounding the alert, The Hollywood Reporter!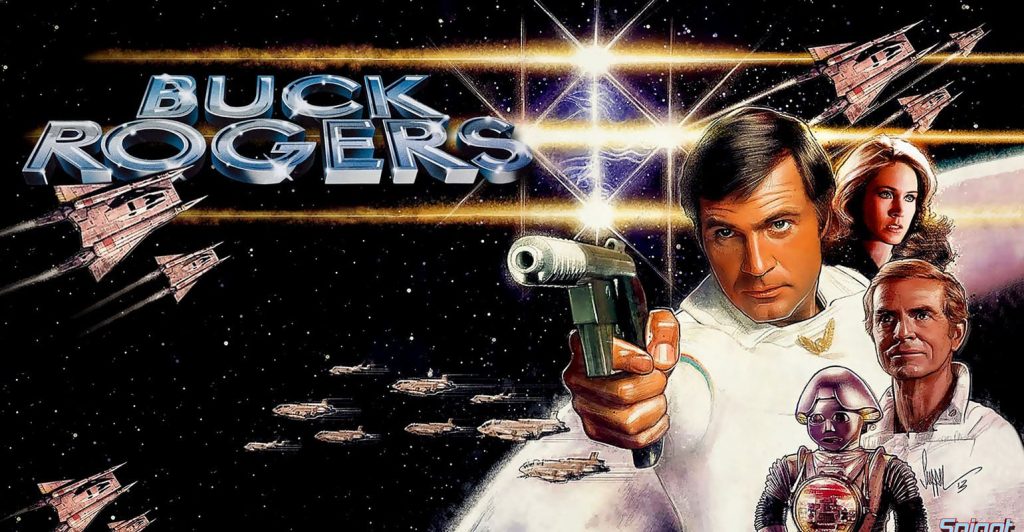 Buck Rogers first appeared in the novella "Armageddon 2419 A.D." in 1928, which was written by Philip Francis Nowlan. And of course, most fans know the character best from "Buck Rogers in the 25th Century" tv show from 1979 that aired on NBC. Gil Gerard starred as Buck, and the gorgeous Erin Grey was Wilma Deering.

Originally, the story follows Rogers after he falls into suspended animation during a cave-in and wakes up 492 years later in the middle of a war.

Don Murphy and Susan Montford ("Real Steel," "Transformers") of Angry Films banner are going to produce this new series along Flint Dille. Dille is the grandson of John Flint Dille, whose newspaper company had syndicated the Buck Rogers comic strip and recently won ownership rights to the character.

So much someone like Vaughan could do with a property like this, and we can't wait to see how it progresses.

We'll let you know what we hear about this and other projects.