The Sails of Union are coming and with them money for a great cause! Right now, "Sea of Thieves" players can purchase this gorgeous sail for their ship. This star-studded sail was especially created to help raise money for Stand Up To Cancer.
For every purchase of the sail made on the Microsoft Store, 100% of the profits will be donated. Meanwhile, 75% of all Steam profits will be donated. Are you a player outside of the United States? No problem! Your donation will go to Cancer Research UK in support of Stand Up To Cancer. So no matter where you are in the world you will be raising money for an amazing cause!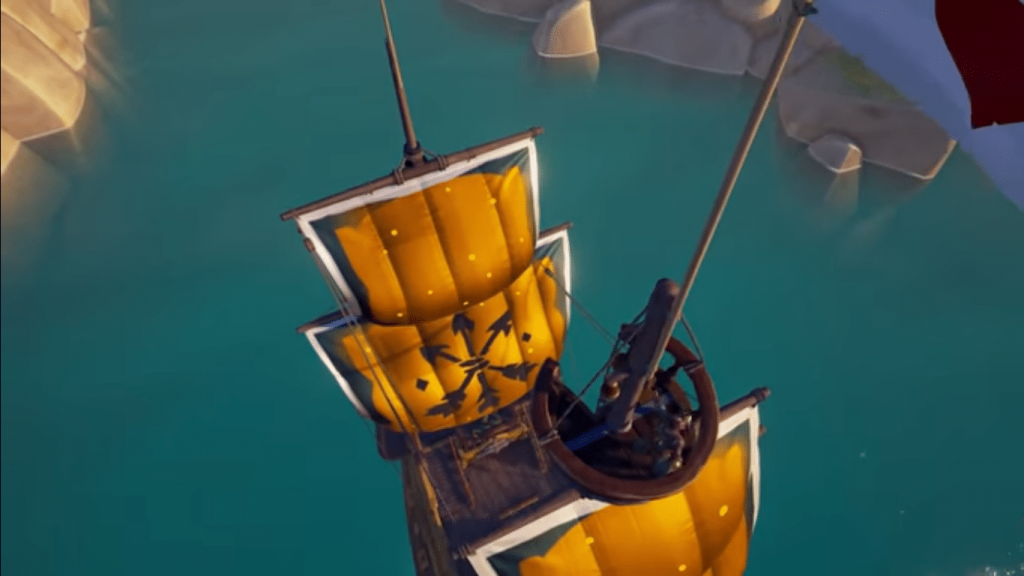 The Sails of Union are a gorgeous piece that looks vastly different between day and night. During the day, these golden sails show off a black logo of three arrows tied together. Surrounding them are a multitude of small holes in the sail that look like twinkles of sunlight. At night, light streams through these holes and looks like a sky of stars occupying your sails. It's a beautiful piece that is sure to make your ship shine no matter where or when it hits the water.
Best of all, you can grab these sails for a very low price! It only costs $5.99 on both Steam and the Microsoft Store. In these trying times, you can make a huge difference in other people's lives while also sporting a phenomenal set of sails! So get out there and conquer the seven seas, and hopefully, take a small step towards conquering cancer once and for all.