Finally we have word about what is going on with that fourth and last season of "Attack on Titan". Funimation has announced that they will have both the sub and dub available to watch this year on their platform. So far there is no official date but we are excited to know that it's not only coming, but coming this year! We're hoping it will be either starting during the Fall lineup or Winter. Most likely the winter line up, where it will run into early next year.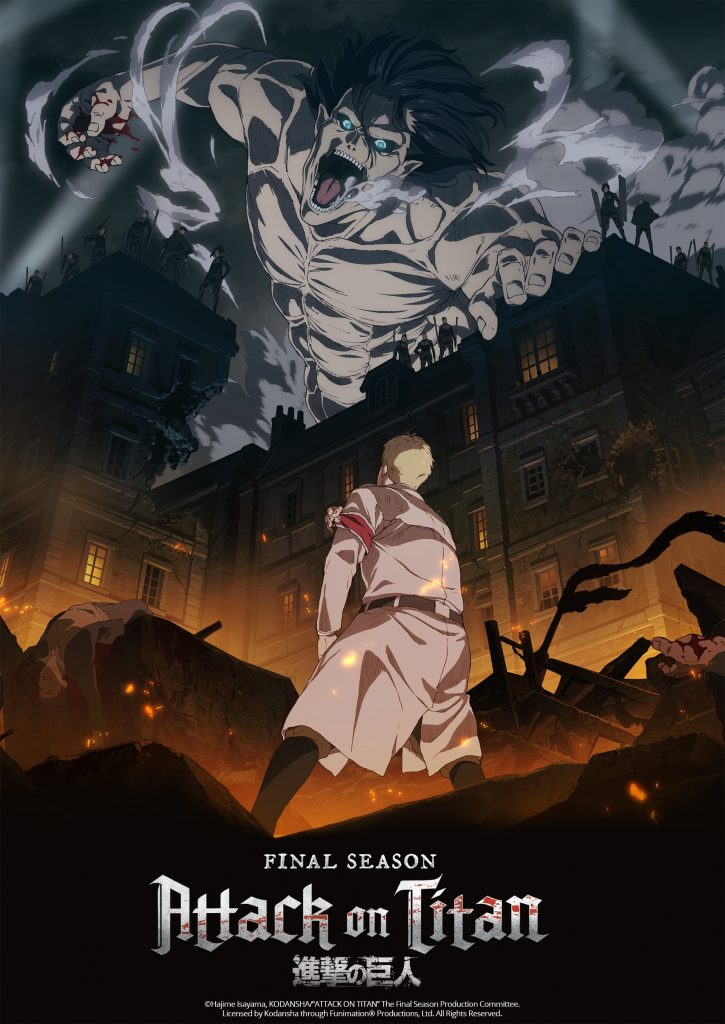 Funimation, the leading provider of anime, is thrilled to announce that Attack on Titan Final Season sub and dub will be available on its streaming service in the U.S., Canada, the U.K., Ireland, Mexico, and Brazil later this year. The subtitled episodes will stream day and date with its Japanese broadcast in the U.S., Canada, the U.K. and Ireland. SimulDub™ episodes of the season will be available at a later date. 
Attack on Titan Final Season is shaping up to be the most action-packed yet, with MAPPA taking on production duties for the series after a spectacular tenure from WIT Studio on the first three seasons. 
For fans of the critically acclaimed anime who want to relive the action, Seasons 1 – 3 is currently available to enjoy subbed and dubbed on Funimation. All three seasons of Attack on Titan are also available on Blu-ray, DVD & Digital HD and can be purchased at funimation.com or from select retailers. Collectible figurines, Funko Pop! characters, and other Attack on Titan merchandise are available in the Funimation Shop. 
Watch the trailer for season 4 here.