Well last year we had a hideous Sonic mask based on the creature they were trying to pass off as Sonic for the film. This year we have our very own Karen Mask. Jason Adcock on Instagram showed off the new mask and stated that this is officially the scariest costume for Halloween.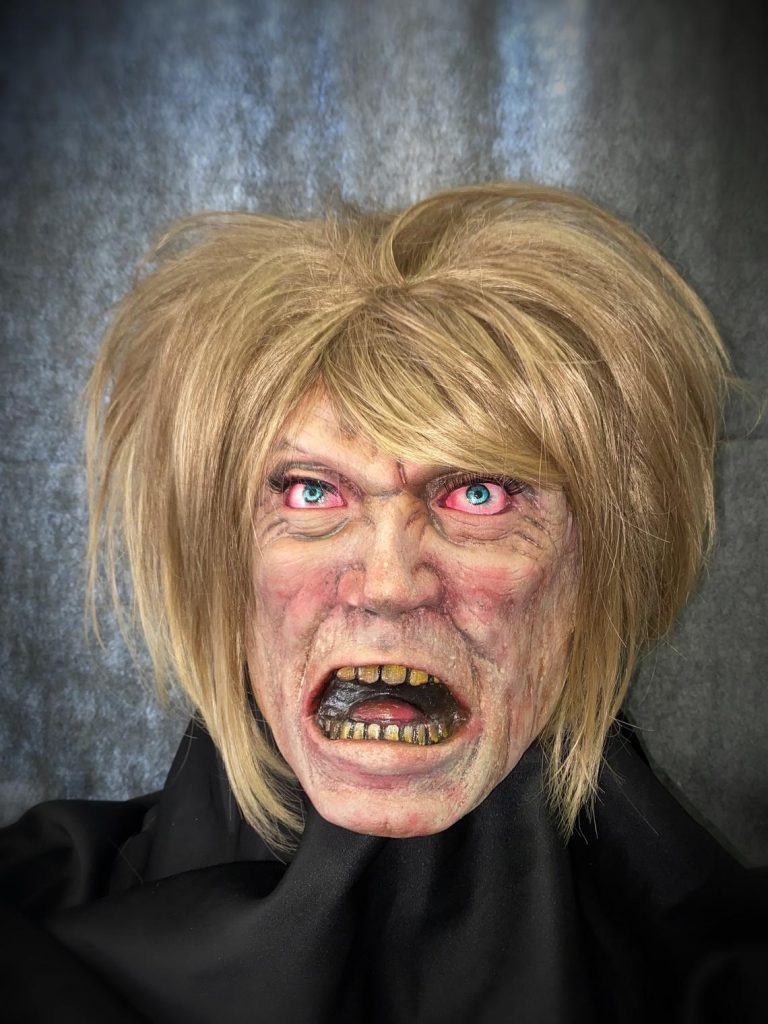 kamorascostumes has this listed on their Etsy page and it's pretty hideous. Which also means it's a pretty good sculpt for a facemask. They state that the hair color may differ between masks, but it will always be a version of blonde.
Karen's are 2020's newest term. It is a pejorative term used in the United States and other English-speaking countries for a woman perceived as entitled or demanding beyond the scope of what is appropriate or necessary. A common stereotype is that of a white woman who uses her privilege to demand her own way at the expense of others.
With everything that's been going on this year it's definitely the scariest thing you can be for Halloween. I'm not sure if people will be trick or treating this year. Or if this will be relevant next year, but it's definitely something to think about.