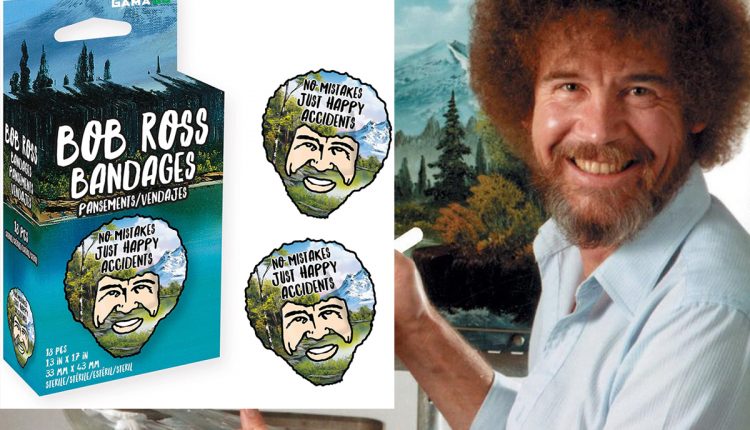 New Bob Ross Band-aids Comfort Your "Happy Little Accidents"
Getting a boo boo is never a fun but now it can be a little less traumatizing with these cool Bob Ross band-aids from GAMAGO. Not only are they in the shape of his face but also have the gentle words, "No mistakes, just happy accidents."
Bob Ross is a figure that is soothing and calming so if you have an injury these are sure to make you feel a bit better. I know they'll make me feel better anyway. And you know what the craziest thing is? My six year old loves these band-aids more than the princess ones from the actual "Band-Aid" brand. So go figure!
GAMAGO also makes other cool band-aids like Rainbows, Ninjas, Avocados, Kittens and Pizza. But for now I'd say Bob Ross is our favorite. You can check out their entire selection on Amazon by clicking the link here. If anything these would make good stocking stuffers and a great conversation piece.
Sign up to Receive the NERDBOT News!