We are so pleased to share the news that Adria Arjona ("Good Omens," "Emerald City") has reportedly joined Disney+ live action "Rogue One: A Star Wars Story" spinoff series about Cassian Andor.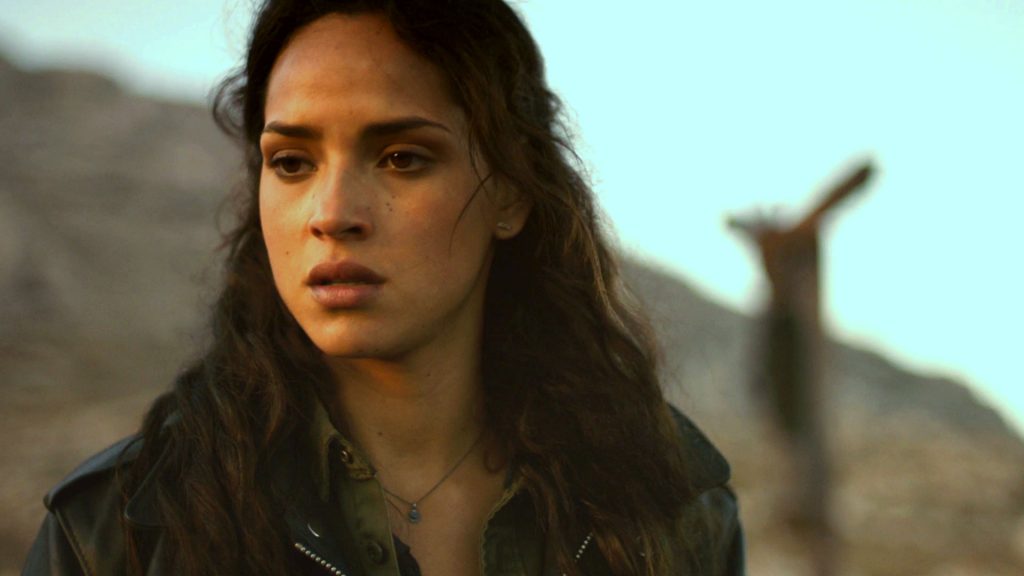 Perhaps you'd remember Arjona from her role as Dorthy Gale in NBC's shortlived "Emerald City" series, or from FOX's "The Gifted" X-Men series, OR as Anathema Device from BBC and Hulu's "Good Omens," OR "Pacific Rim: Uprising," you get the point.

She'll be joining "Rogue One" star Diego Luna in the "Star Wars" spinoff series, along with Alan Tudyk returning as droid K2SO. Stellan Skarsgård, Kyle Soller, Genevieve O'Reilly, and Denise Gough are also confirmed to be joining the exclusive to Disney+ series.

We don't know much about the show at this point, other than the fact that it will (obviously) be about Captain Andor's days before the events on Scariff depicted in "Rogue One."

We're VERY much looking forward to it.

Thanks to Variety for this story.