It's been 22 years since "Crash Bandicoot 3: Warped" released for PlayStation. Since that time, we have seen a plethora of Crash titles from racing to party games to strange entries like "Crash of the Titans." Yet it has remained quiet on the main entries front since 2008 with "Mind Over Mutant." That is until today. In a surprise announcement at Summer Games Fest, Toys For Bob and PlayStation have given us our first look at "Crash Bandicoot 4: It's About Time." What an apt title for such a long-awaited sequel.
In this new entry, the series' original villains Dr. Neo Cortex, Uka-Uka and Dr. N. Tropy have freed themselves from the planet (and time) they were stranded on at the end of "Crash Bandicoot: Warped." As a result, they open a rift in the space-time continuum resulting in utter chaos. As first stated in TechRadar, "it's up to Crash and Coco to clean up the mess by finding and reuniting the Quantum Masks that held everything together."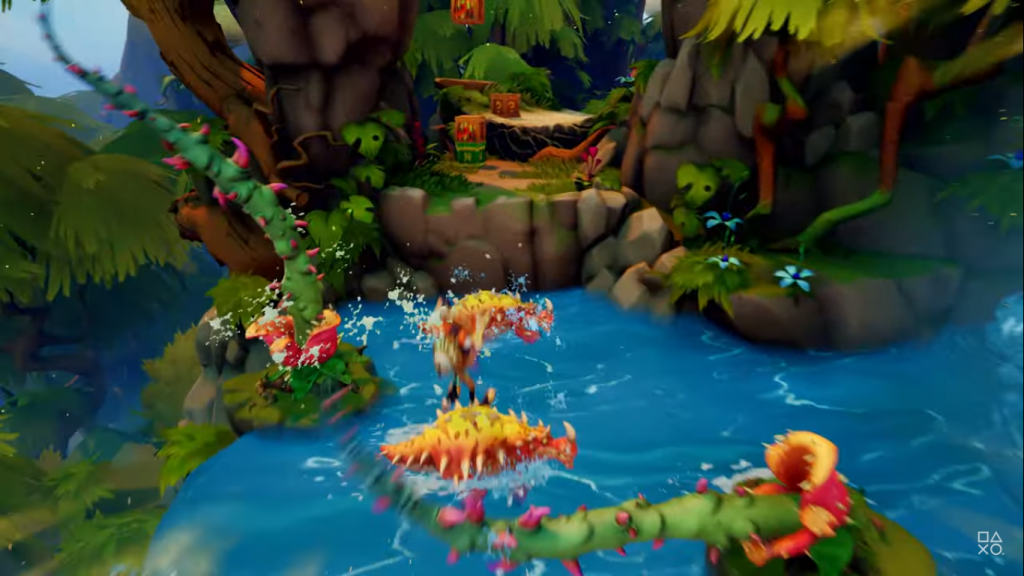 While the title will keep the classic platformer formula we all know and love, it promises to bring some new elements to the game. The trailer promises new worlds and new powers to discover. In fact, it seems like Crash will be able to wear the various Quantum Masks and utilize their special abilities. At one point Crash wears a mask and begins running on the ceiling. At another, he slows down time to avoid some thorny tentacles. Of course, Coco is back and running through dangers right along with her brother. Both siblings can now run on walls and grind on rails.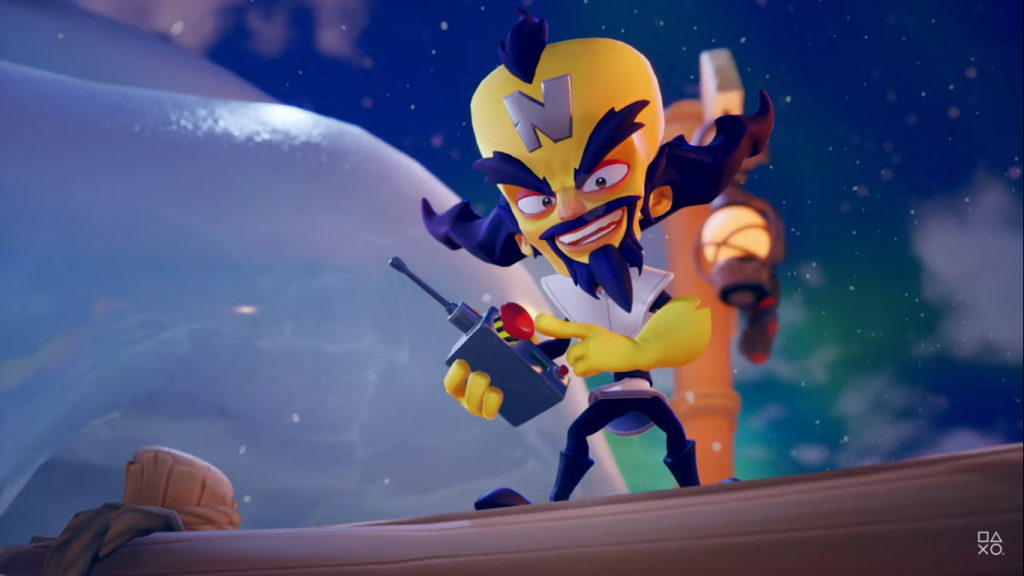 Best of all, overlapping timelines will finally allows players to play as Dr. Neo Cortex himself! He has his own unique set of abilities and will allow players to challenge themselves in an entirely new way. "Crash Bandicoot 4: It's About Time" is coming to PlayStation 4 and Xbox One on October 2.