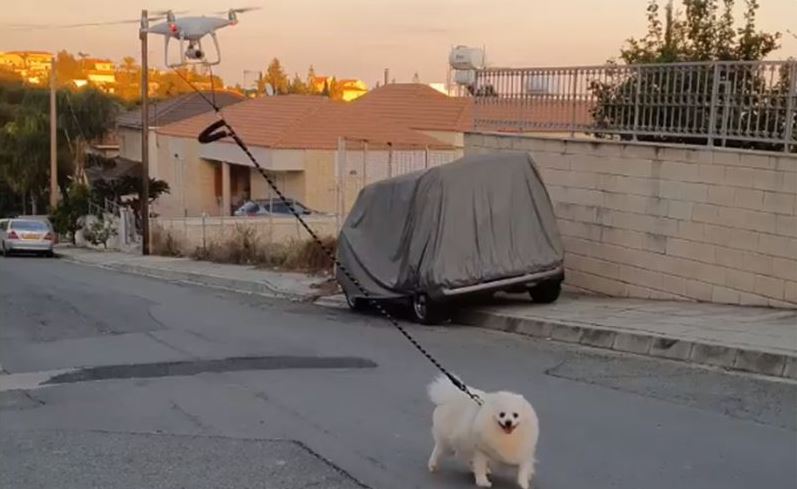 Man Uses Drone To Walk His Dog to Maintain Quarantine
Desperate times call for more creative measures. When you're a pet owner in an urban area, chances are you might feel a bit hesitant every time you have to take the dog for a walk. You find yourself staring at the front door with a bit of apprehension while the dog stares at you with that look that breaks your heart every time. You try to reason with the pup, begging them to understand how crazy things are and all they they do is pout in confusion. Finally, you just have to give up and pay the hopefully minor price of exposure for your furry friend. All the while trying to push down the feelings of contempt that you have garnered in having to take this animal out in the scary outdoors. Luckily, one man in the nation Cyprus shared how he was handling that problem by using technology to do the work for him. Why worry about a fast spreading and debilitating virus when you can have a drone?
The video, shared by Vakis Demetriou was posted as being the result of 5 days stuck in quarantine. Being stuck in one place can take its toll emotionally, so its always a good idea to find a way to channel that in a creative or clever way. The video shows that its pretty much all the same to the dog, who gets to wander around to its heart's content. It also stands as a good reminder that we need to be taking the pandemic seriously no matter where you are.
Sign up to Receive the NERDBOT News!
[tipjarwp]