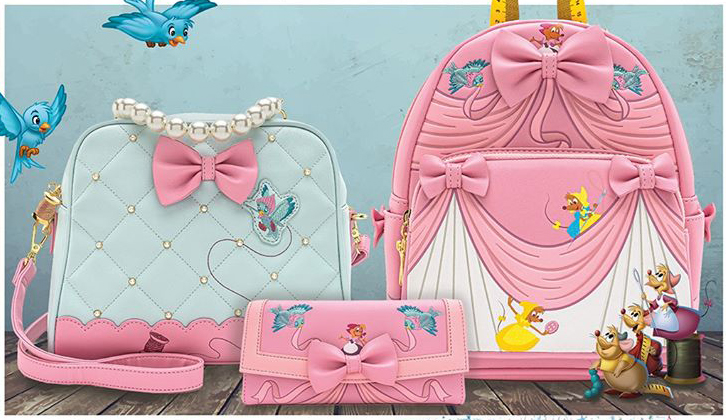 Loungefly To Release Cinderella Themed Purses
Loungefly is becoming a household name. In the recent years this little company has shot up in popularity. And, yes the purses are so cute. I have my own Captain Marvel purse that I'm totally in love with by them. But I always am in the market for another one. Hint, hint, nudge, nudge, just kidding (or am I?)
My youngest sister is obsessed with the movie Cinderella, and well her time is now because Loungefly is set to release a Cinderella collection.
Oh baby these are cute, I myself am not a huge fan of Cinderella (Sleeping Beauty is better IMO) but adorable are these? Let's take a closer look.
I am really excited about the fact that they didn't just do her regular ball dress. I am beyond thrilled that they decided to use her pink dress. Personally I think that this dress doesn't get enough highlight. I love how we get to see the little mice and birds helping out on the bags and wallet. Maybe my sister can look forward to this for her birthday, we shall see.
Sign up to Receive the NERDBOT News!