While raising any nerdy child one of the most difficult parts is introducing them to things. Sure they make books for kids about the DC universe but for me in particular we taught our daughter about super heroes from play. And what better time to get their attention then when they are stuck in the tub?
Entertainment Earth is selling a really cool Joker rubber ducky that you can play with. It's recommended for kids age 12 months and up. It's pretty affordable too at only $8.99 and would make a great gift for a baby shower.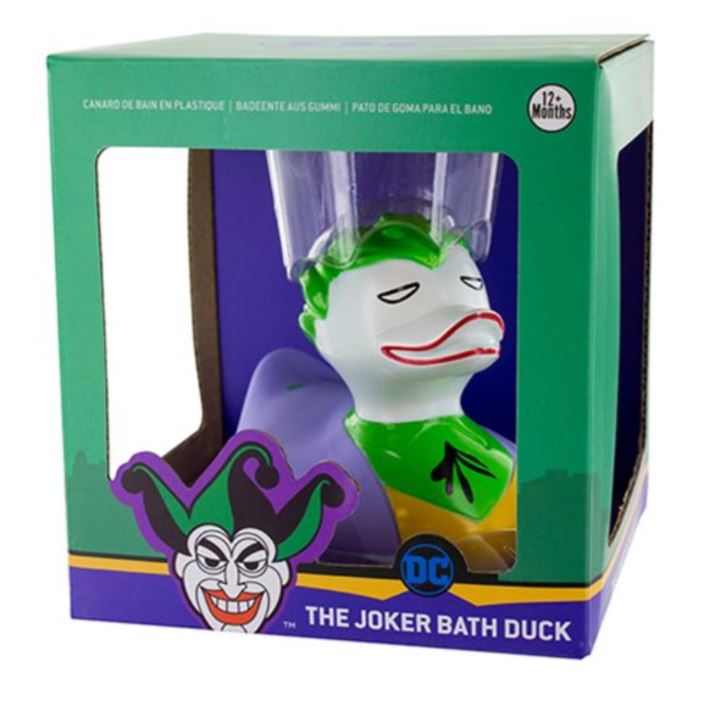 Amazon is selling a Batman Version of the duck which is going for $10.99. This way you can reenact some of the most iconic stories for your kid. And it will be fun and organically get them interested in the cartoon, if you haven't shown them already.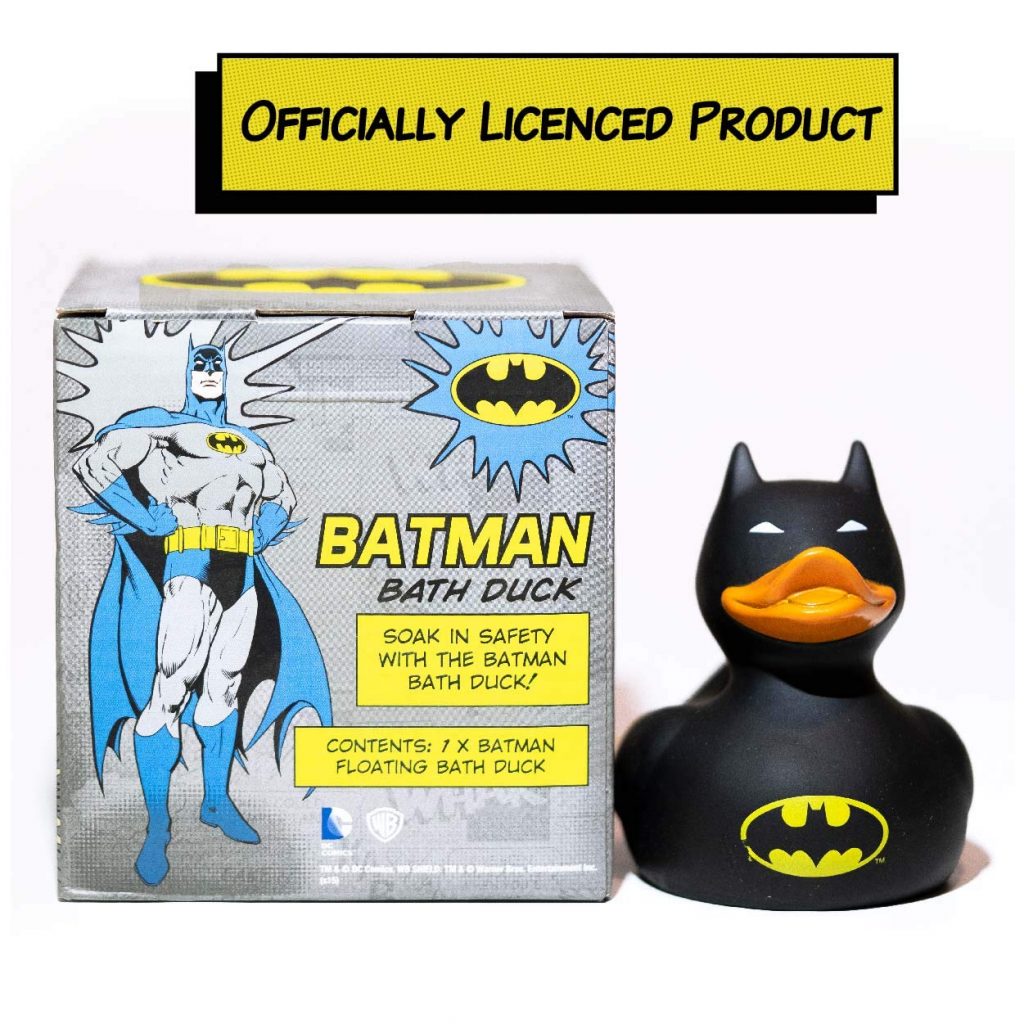 They also have this really cool set of ducks that have The Penguin, Mr. Freeze, Catwoman duck, Bane, The Riddler and some weird thug looking unibrow duck which I guess you can make anyone. Even the Amazon listing didn't know who he was. This is a set of twelve ducks with most of the bad guys and then some super hero knock off ducks that are mostly DC with one Marvel character(Magneto) mixed in. And while they don't float well and are obviously knock offs, you can still use them for your plot line around the edge of the tub. And they're all cheap at only $10.11 for all of them.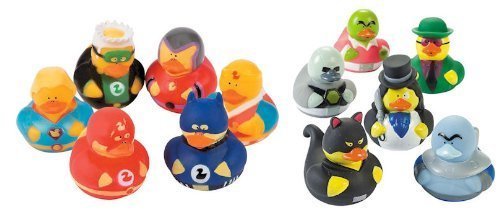 So now you should have a complete set of ducks that you're able to use to teach! Let us know if you have kids in the comments, and what kinds of nerdy things you've taught them already!