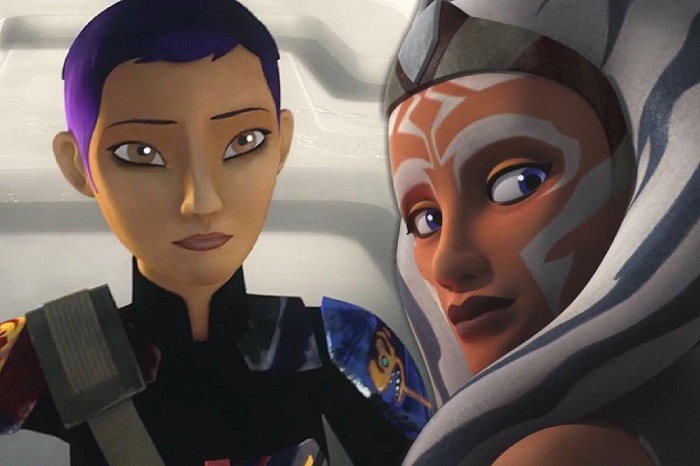 Star Wars Rebels Sequel in Development for 2020
According to new information from Kessel Run Transmissions there is going to be a new Star Wars Rebels series coming this year. It's going to be animated and it will be a direct sequel to Rebels. Noah and Corey discussed what was going on in their podcast January 2nd when they announced the news. They say that they have two very reliable sources. Watch the video down below
They state that they have confirmation that it will star Ahsoka and Sabine. Dave Filoni is supposed to be attached to this series in addition to The Mandalorian. He is involved with an unnamed animated show on Disney Plus and it's highly likely that this will be it. Considering he created the show initially the odds are low that he wouldn't be involved in the direct sequel.
Ahsoka was teased in Rise of Skywalker by J.J. Abrams before the movie came out. He said to watch the end very closely. What he meant was that we could hear Ahsoka's voice talking to Rey during a pivotal moment. So we know in the timeline that she has passed but we have no idea about the rest of her story, where Rebels left off. This new show would be expanding her story much to the delight of many fans. She is one of the most popular Star Wars characters and it's a good time to bring her back front and center.
They said that they are expecting the show to drop sometime towards the end of 2020. But since we haven't heard anything other than this video take this with a grain of salt. As much as we really want this, unfortunately a lot of other news outlets don't have any information on the new series. They are anticipating that the official announcement will come around March this year. So keep your eyes and ears peeled til then!
Sign up to Receive the NERDBOT News!