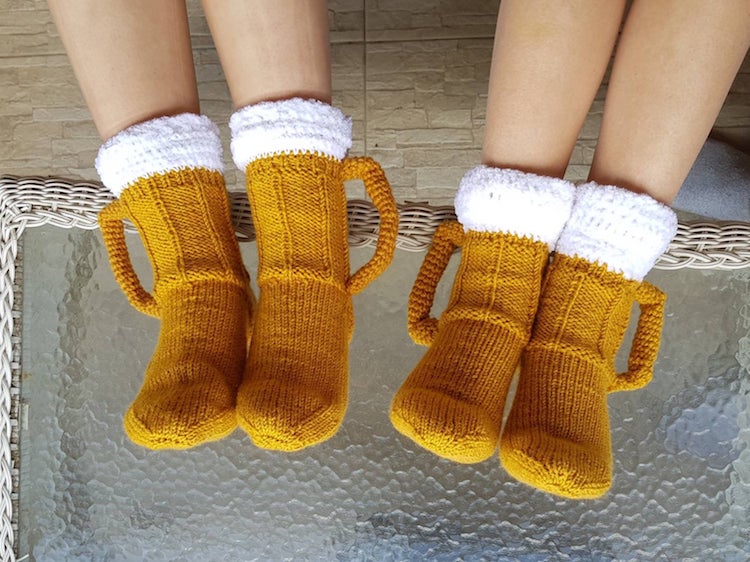 Hand-Knitted Beer Socks Turn Your Feet Into Two Pints
They say that a little bit of alcohol warms you up. Well, Serbian textile artist Vicky Djovic has embraced that idea to bring you beer socks. Djovic's pint-inspired socks are made of soft ale-colored wool with a frothy white trim. Hand-knitted handles complete the mugs of golden ale which are each lovingly made with mixed wool and yarn.
Can't get enough beer? Well, Djovic also makes leg warmers and fingerless mittens. In fact, you can check out her entire collection of crochet and knit products on Etsy. If you don't like beer, they have tons of other products available to keep you warm during the frigid winter months. There's even rainbow dragon scale gloves and crochet flower necklaces. Check out photos of their beer-inspired products below and stay warm this winter!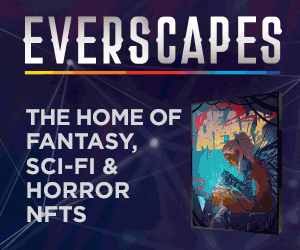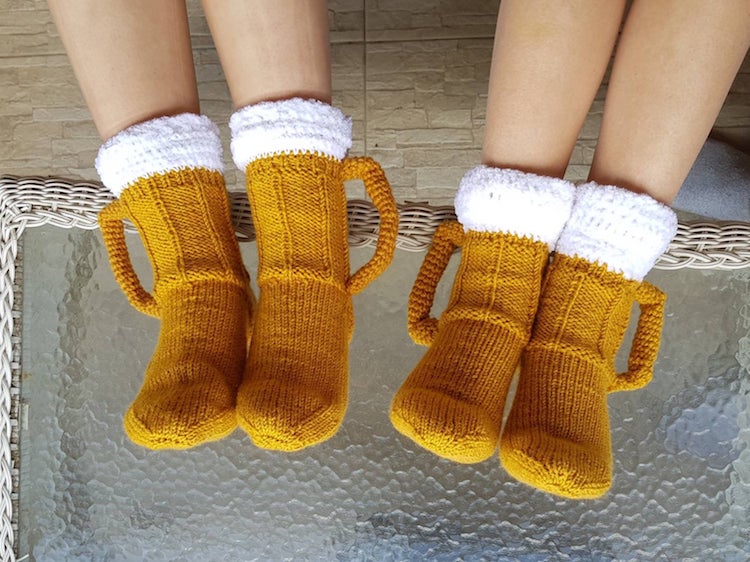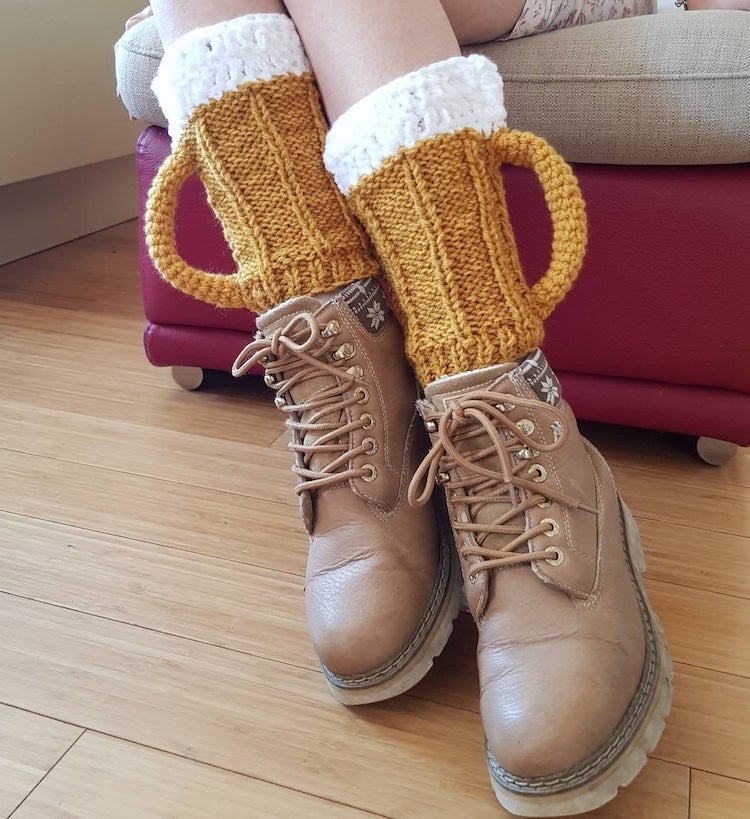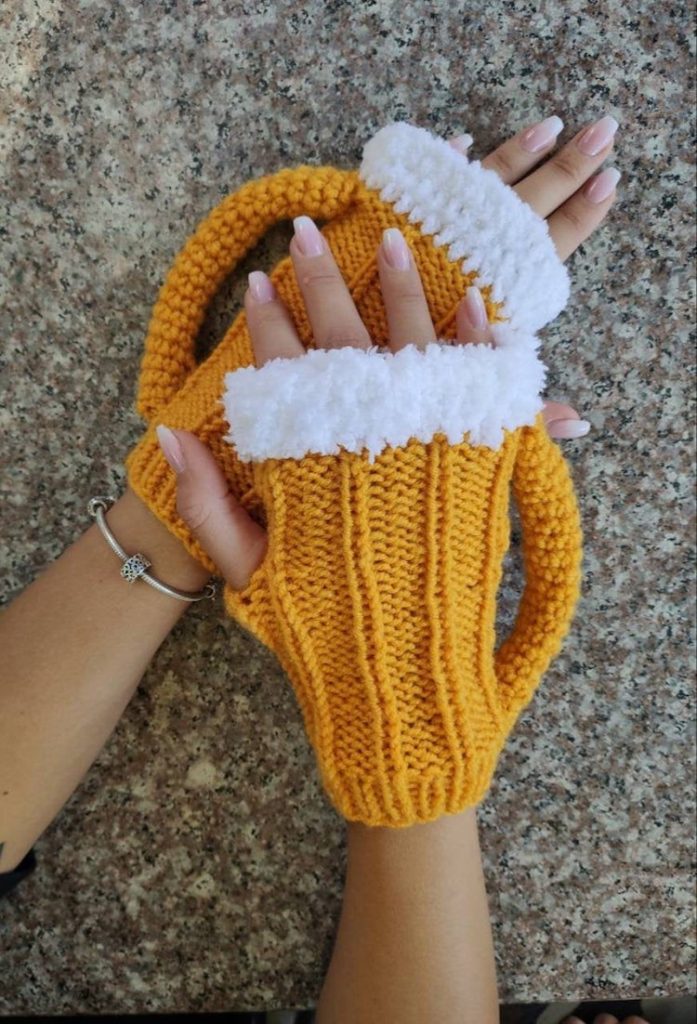 Sign up to Receive the NERDBOT News!