What do Aloy and Monster Hunters have in common? They both challenge gigantic monsters and come out on top. So it's not surprising that Horizon Zero Dawn has returned for its second collaboration with Monster Hunter World. This time, hunters will have a three-part crossover event to obtain various Horizon Zero Dawn goodies.
Quest One:
The first part of the crossover event launched on November 22. Hunters must accept the event quest titled "Into the Frozen Wilds." For this mission, hunters will face-off with the fearsome lightning beast Zinogre. Defeating the monster will grant you parts that can be used to craft the Light Bowgun: the Stormslinger Prototype weapon. This light bowgun is modeled after the Improved Stormslinger from Horizon Zero Dawn: The Frozen Wilds. Additionally, hunters can also craft a weapon pendant modeled after Aloy's Focus Device.

Quest Two:
Part two of the crossover event will launch on December 13. This event quest is titled "The Survivor" and tasks hunters with facing a Stygian Zinogre. Stygian Zinogre is a subspecies of Zinogre that uses dragon energy instead of lightning. Defeating this behemoth will give players the parts necessary to upgrade their Stormslinger bowgun to the Adept Stormslinger bowgun. Players will also be able to build the Shield-Weaver + full armor set. This set will make you look like Aloy in her Shield-Weaver armor. It will also nullify damage for a certain amount of hits just like in Horizon Zero Dawn. Finally, your furry friends will be able to get into the fun! Your palico can have the Forgefire α + weapon and Frostclaw α + armor set to wear and look fearsome!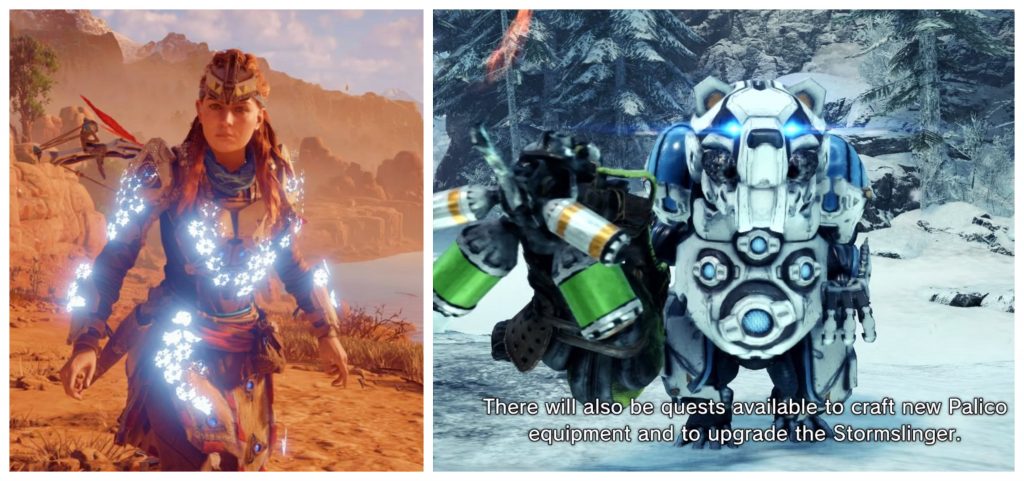 Quest Three:
The final event for this collaboration is titled "Firebreak" and will arrive on December 27. This time, hunters will face the eternally hungry Savage Deviljho. Your reward will be parts to upgrade Aloy's War Bow into an Adept War Bow. You will need to have obtained the War Bow from the first crossover event to upgrade it. Additionally, there will be three unique pendants only available during this event: Focus Type A, B, and C. New armor will be available in the form of Banuk α + armor. The palico armor set Felyne Watcher α + and weapon Watcher Grinder will be able to be upgraded to master rank. This will also only be possible if you obtained the original sets from the first crossover event.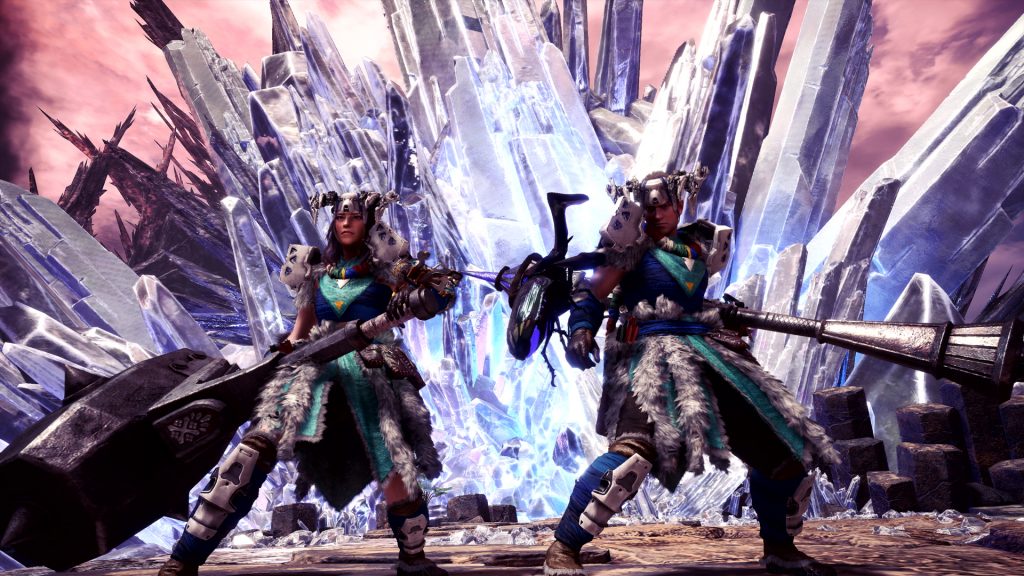 All three Horizon Zero Dawn event quests will be exclusive to PlayStation 4 players. The event will be available until January 9.