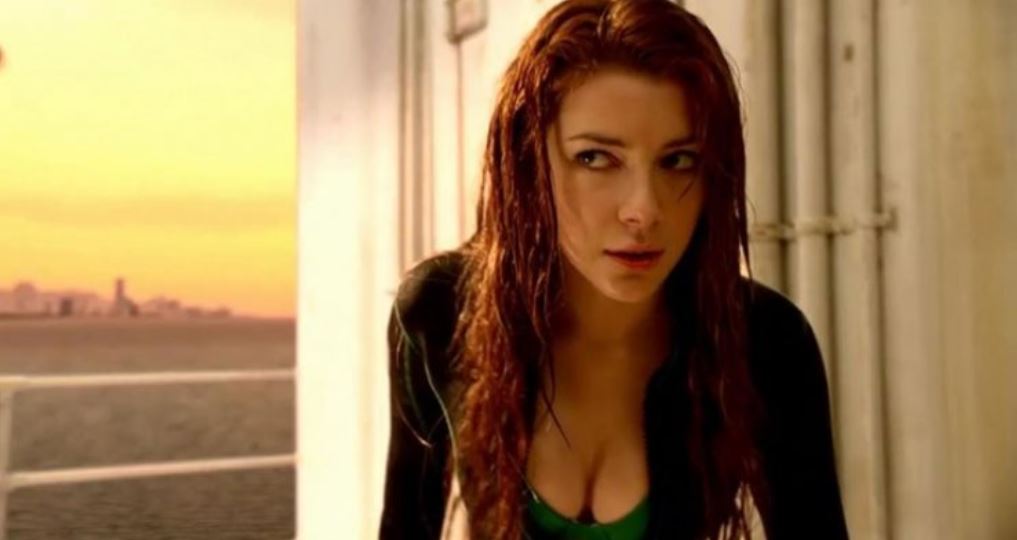 Elena Satine Is Julia on Netflix's live-action Cowboy Bebop
Netflix has finally found someone to play one of the most important characters in the Cowboy Bebop saga. According to Variety, Elena Satine (from Revenge and Magic City) has signed on to play Julia, a "sultry beauty with a voice to die for" who is also "the dream-like object of Spike Spiegel's desire." This brief description of Julia is only a fraction of the character from the original show, so it kind of undersells her. Which hopefully isn't going to be a reflection of how they portray her in the live action series. Because that would be severely disappointing. While she isn't a constant reoccurring character in the original (although she is referenced enough), giving her an expanded role and a little more depth seems fitting and would be welcome.
As we know, John Cho is playing Spike, and we are all excited for that one. We also know that big Bebop villain Vicious would show up, played by Alex Hassel from Genius. And we are excited for this new casting news as well.
Cowboy Bebop (カウボーイビバップ Kaubōi Bibappu) is a Japanese animatedscience-fiction[12] television series animated by Sunrise featuring a production team led by director Shinichirō Watanabe, screenwriter Keiko Nobumoto, character designer Toshihiro Kawamoto, mechanical designer Kimitoshi Yamane, and composer Yoko Kanno. The twenty-six episodes ("sessions") of the series are set in the year 2071, and follow the lives of a bounty hunter crew traveling in their spaceship called the Bebop. Although it covers a wide range of genres throughout its run, Cowboy Bebop draws most heavily from science fiction, western and noir films, and its most recurring thematic focal points include adultexistential ennui, loneliness and the difficulties of trying to escape one's past.

Wikipedia
Sign up to Receive the NERDBOT News!
[tipjarwp]