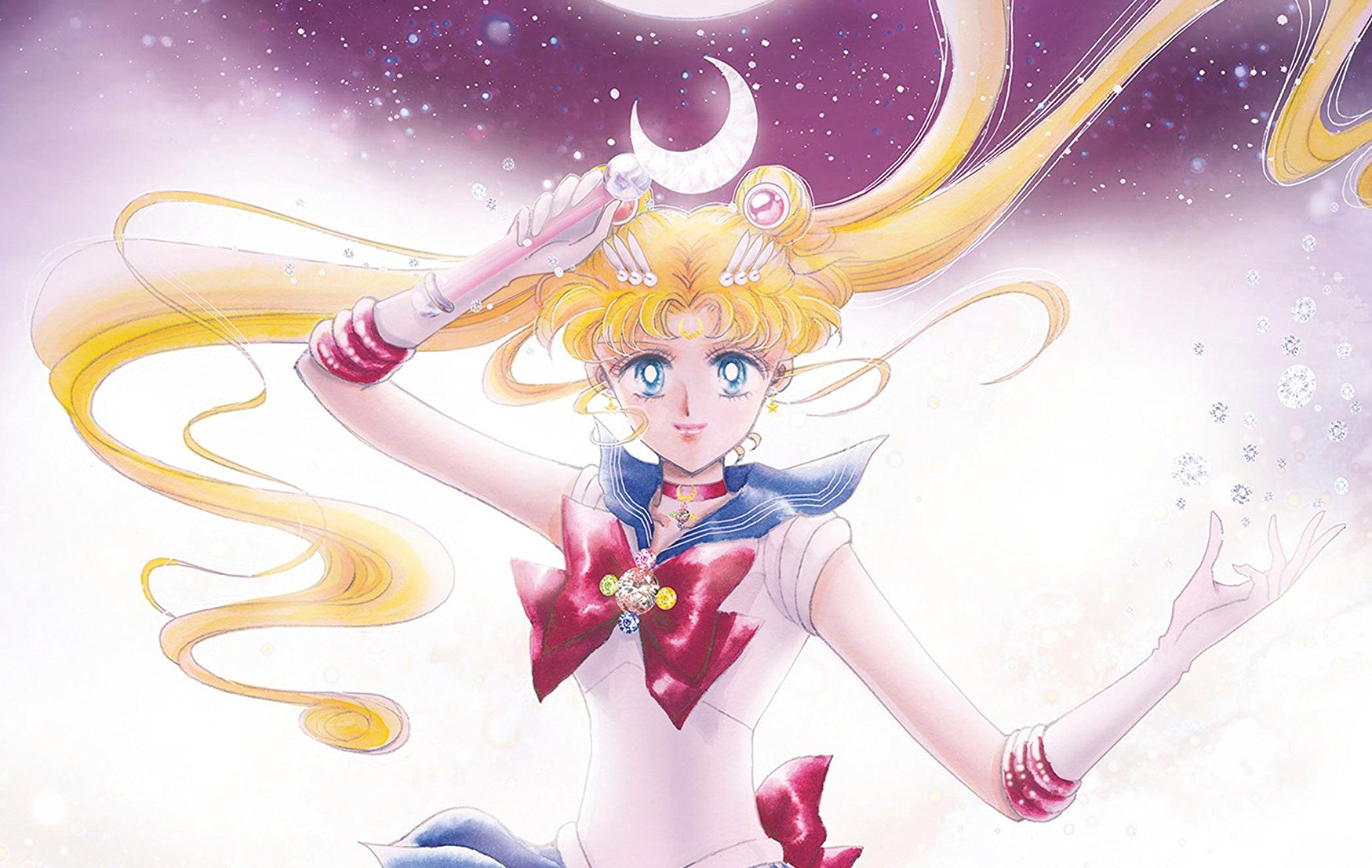 Sailor Moon Manga Panel Highlights Upcoming Events for the Franchise
Anime Expo in Los Angeles we can all agree is one of the biggest Anime conventions and by far will continue to grow with each passing year. Many panels to go to, many sights to see. But I had the pleasure to be apart of the Sailor Moon Manga panel. With the incredible lineup of Fumino Osano ( Editor, Pretty Guardian Sailor Moon) Nozomi Matsuura (Anime producer, Pretty Guardian Sailor Moon) Ben Applegate (Director of Publishing, Kodansha Comics) Lauren Scanlan (Editor, Sailor Moon Eternal Edition; English) with a very special Guest Kanae Yumemiya (Lead stage actress for Pretty Guardian Sailor Moon The Super Live)

The panel started off by introducing everyone and their roles of bringing our beloved characters to life. And went over some of the announcements that are to be coming in the following year. Such as a collaboration with Uniqlo clothing for a Sailor Moon clothes line, that WILL be hitting stores worldwide, and even in the US with our sizes as well (woohoo). 

Another item that was announced was the Sailor Moon Eternal Edition Vol. 1-5 will be available for download on your phone.
When we created this we didn't make any major changes to it. So the original version. we didn't have any Windows 95 or cell phones so they couldn't really give what they wanted with the new technology giving their all. One of the major changes in the Japanese edition was use kanji characters and hiragana characters. In the original Japanese version we knew a lot of younger kids would be reading this, so we used a lot of hiragana characters. Now that most of their fans are older they incorporated more Kanji this time around. Osana explained.
And in his words, you can use your phone to download, so you don't have a lot of heavy books to carry around. At the panel someone asked if there would be a box set, and the industry asked if we wanted it, they were surprised to hear that we DID want a box set, so they plugged that away for now. Maybe we shall see one in the future? 
In Osaka opening soon there will be an immersive show restaurant. Where you get to sit have a great meal and be apart of the Sailor Moon experience. This will be opening this summer in Osaka. Osano said, The Olympics are next year, so please visit to support your country and also come and have a great meal and show. 

Universal Studios Japan is bringing us another Sailor Moon experience. This time it includes all of the guardians (minus the Starlights) in a complete 4D experience. Bringing us new and old merch along with delicious treats to be had! 
Osanu introduced Yumemiya, and wouldn't you know it, she came out in FULL Sailor Moon costume and did a little dance for us as she went down the isle of the panel. It was a lovely entrance and provided more energy for all of us in the room. Yumemiya talked about how The Super Live stage is different from Japan to other parts of the world  [My] favorite parts is dancing. This was  created for fans for overseas. Not a lot of talking so we speak mostly through our dancing and choreography. It's very quiet performing in Japan vs, performing overseas, everyone is very loud cheering  It was learned that Naoko Takeuchi (creator of Sailor Moon) went to the live stage in Paris. Takeuchi she was really excited to see them on stage and she was shocked how big the stage was not to mention how passionate the fans were in Paris.

Last bit before closing was they talked about Sailor Moon Eternal edition and the release date of 2020! The original 90s designer is working again to bring our beloved characters to life and had personally helped design them all for this new movie set to be released
Sign up to Receive the NERDBOT News!
[tipjarwp]