Ready for your next 'villian origin story' fix from Disney?! It's coming! Cruella will be coming to a theater near you December 23, 2020! The film will star Emma Stone in the leading role of Cruella! The film it's self will be directed by Craig Gillespie and written by: Aline Brosh McKenna, Jez Butterworth, Dana Fox, Kelly Marcel and Steve Zissis.
Disney is staying mum as per it's usual on any up and coming films; however it has been rumored that this film will take place in the 80's and have a 'punk vibe' to it! This will be a lovely change for fans of 101 Dalmatians; considering that they have released the original twice theatrically (1961, the original release of the animation and 1988) then they debuted a live action in the fall of 1996 and later a sequel.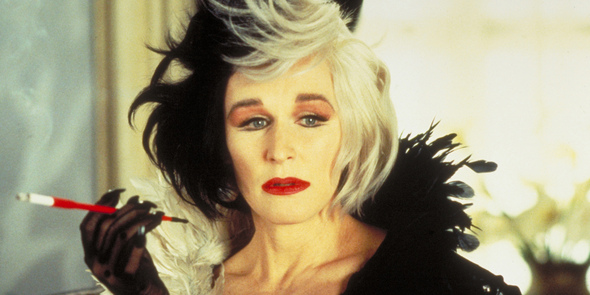 Glenn Close took up the role of Cruella brilliantly in the live action; she was evil yet she somehow made Cruella somewhat human and I'm not talking about her redemption arc in 102 Dalamatian's!  In this new movie I am hoping that we will get to see that aha! Moment of when Cruella develops her love for fur. Her obsession. Or as she puts it in the animation:
"My only true love darling! I live for furs! I worship furs! After all is there a woman in all this wretched world who doesn't?!"
I also want to see her grow into this fashion icon…I want to really see how she became the Cruella we all know. I really hope we get all of the answers on December 23, 2020!
Cover Image Credit: STEWART COOK/REX/SHUTTERSTOCK