The PS Vita wasn't the most successful portable system of all time, but it certainly had some of the best portable games ever made.
That's because the PS Vita didn't compromise on graphics, content, or gameplay.
Indeed, more than any other system than maybe the Nintendo Switch, the PS Vita did an amazing job of bringing home console-level gaming to portable systems. To supplement this system with a convenient and quality headset, you don't have to spend a fortune, too. You may get some ideas from this list: https://likesfinder.com/blog/the-best-cheap-microphones.
A huge hit in Japan, the system just didn't catch on in the same way abroad.
But you know what that means, right?
As a successful portable system in Japan, the PS Vita had more than its fair share of amazing role-playing games.
And we're going to tell you about the top ten role-playing games on PS Vita here in this article.
In this list you will get:
The best PS Vita games for RPG lovers released over the life of the system
Some quick notes about each title
Some games just like it that you'll also enjoy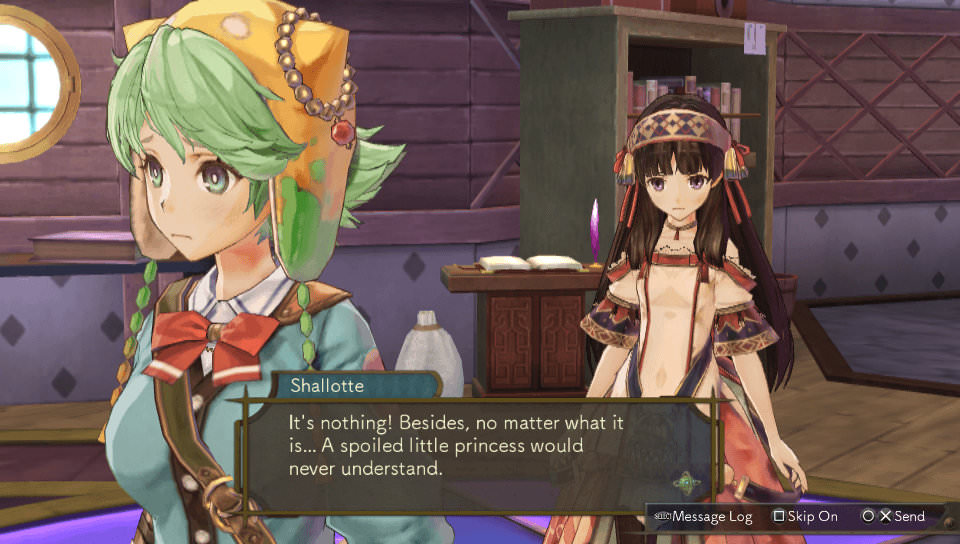 10. Atelier Shallie Plus: Alchemists of the Dusk Sea
Another PS3 game that made its way to the Vita, Atelier Shallie involves gathering resources by defeating enemies and crafting weapons and items to improve your character and their abilities (in its most basic sense).
The keyword here is "gathering" and you will do a lot of that in this game. But don't worry, it is a load of fun because the combat system is just similar enough to other RPGs that you won't feel like a complete beginner but it is also innovative enough to make you learn its ins and outs.
Perfect for people that love "hardcore" JRPGs, Atelier Shallie is an amazingly deep game for a handheld system

You're probably going to like this game if you also like:
Oreshika: Tainted Blood
Nights of Azure
Ar Nosurge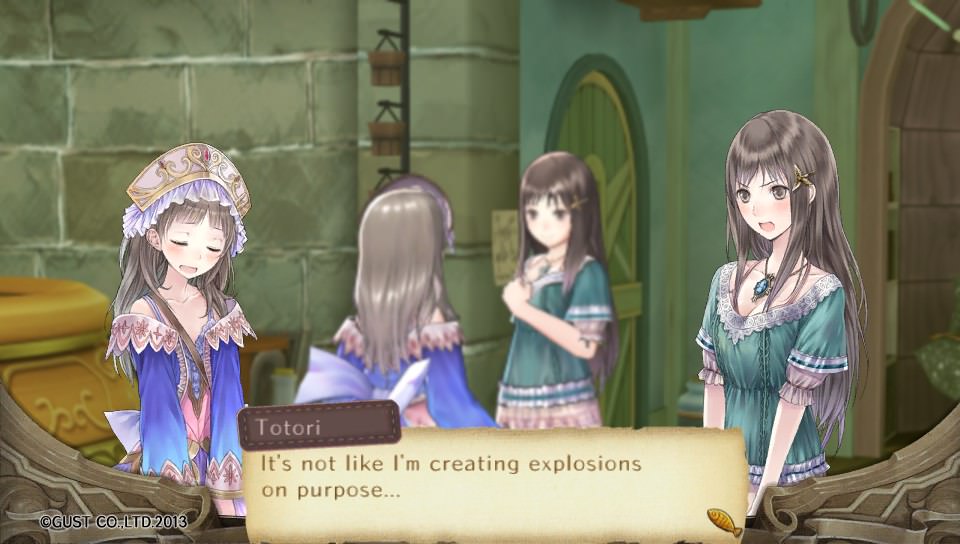 9. Atelier Totori Plus: The Adventurer of Arland
It's another alchemy game that centers around gathering and crafting but this time the systems are a lot more streamlined and more action heavy than the last game Atelier Rorona.
Basically, what this game does is take everything you love about the Atelier games and streamlines the experience. You still get the same great gameplay, story, and characters, but you don't have the cumbersome menus, vague directions, and massive amounts of grinding that you had in the past.  
You're probably going to like this game if you also like:
Steins;Gate Elite
Gods Eater Burst
Mahoutsukai no Yoru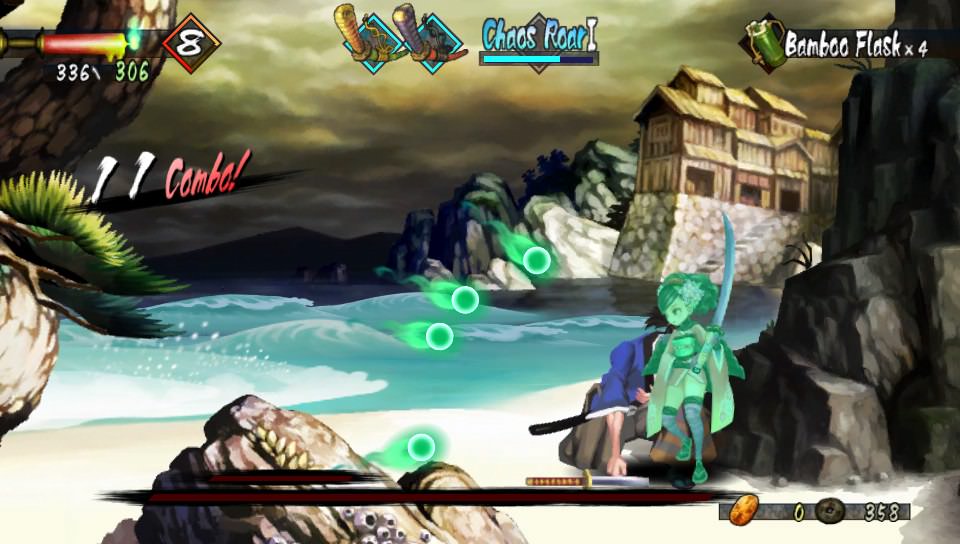 8. Muramasa Rebirth
This side-scrolling action RPG set during Japan's Edo period has a lot in common with Dragon's Crown and Odin Sphere in that it presents a beautiful world with vibrant, detailed graphics and an action-heavy gameplay system that straddles the line between grindy and compelling.
Basically, it is a winning combination that you need on your PS Vita.
If you enjoyed Dragon's Crown and need more of that kind of game, this needs to be next on your list of purchases.
You're probably going to like this game if you also like:
Odin Sphere
Dragon's Crown
The Vagrant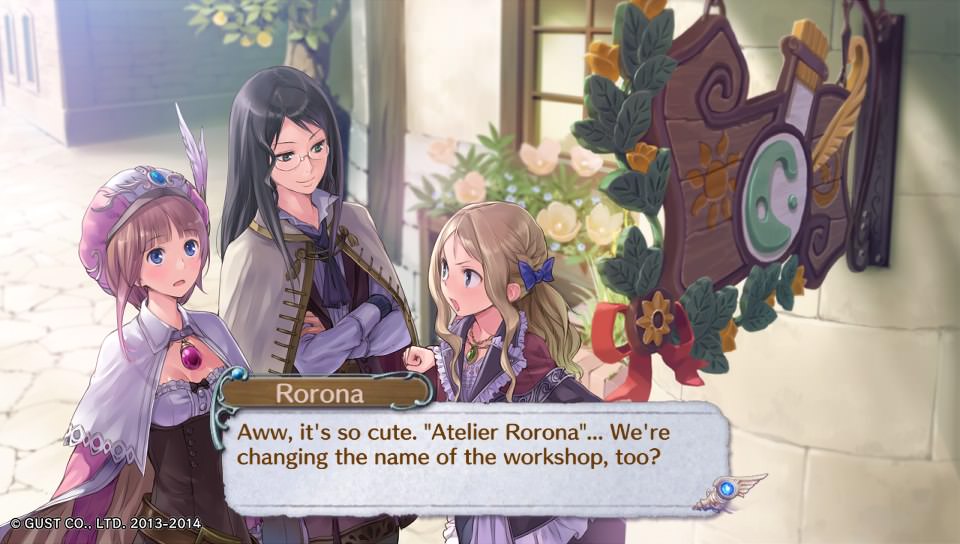 7. Atelier Rorona Plus: The Alchemist of Arland
Four systems in one all working together to deliver a really interesting, one-of-a-kind game on PS Vita. There's the exploration element, the JRPG fighting mechanics, the alchemy system from previous games, and a visual novel as well.
Like the other Atelier games, you don't have to have played one in order to enjoy the rest but, if you were to pick one to begin playing, Atelier Rorona Plus is a good start.
You're probably going to like this game if you also like:
Kimi Kiss
SNK Heroines
Code: Realize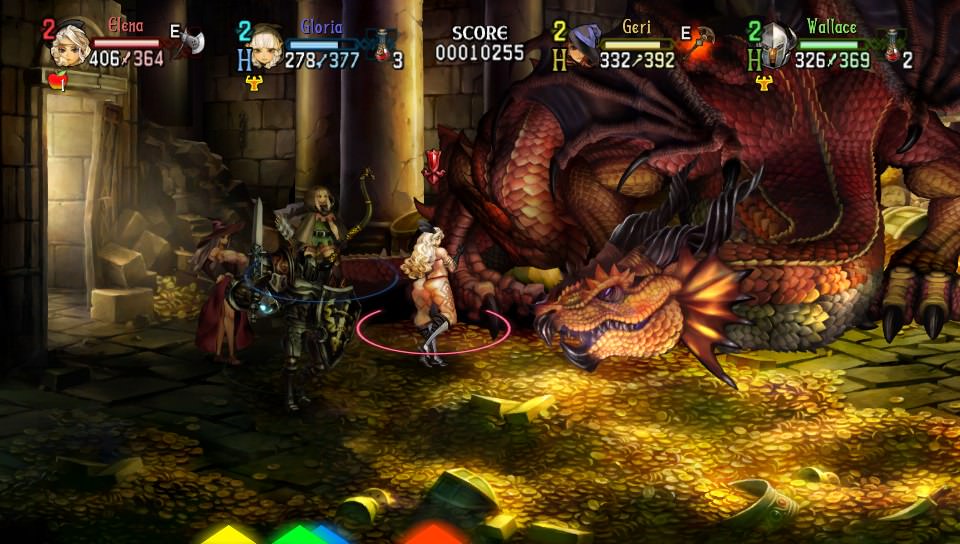 6. Dragon's Crown
You might have played this Atlus beat 'em up classic when it first made an appearance on the PlayStation 3. If not, this version is not only spot on in terms of a port but is probably one of the single most beautiful animated games you will ever see on a portable system.
Basically like Golden Axe if the animation was turned to 11, Dragon's Crown blends the tropes of a JRPG and a side-scrolling beat 'em up game to great effect. You have all kinds of skills, items, and secrets to uncover and the game incentivizes multiple playthroughs.
If you're looking for a game that is legendary in terms of its art direction and gives you all the JRPG feeling without the heady, overwrought story, then Dragon's Crown is the game for you.
You're probably going to like this game if you also like:
Golden Axe
Secret of Mana
Odin Sphere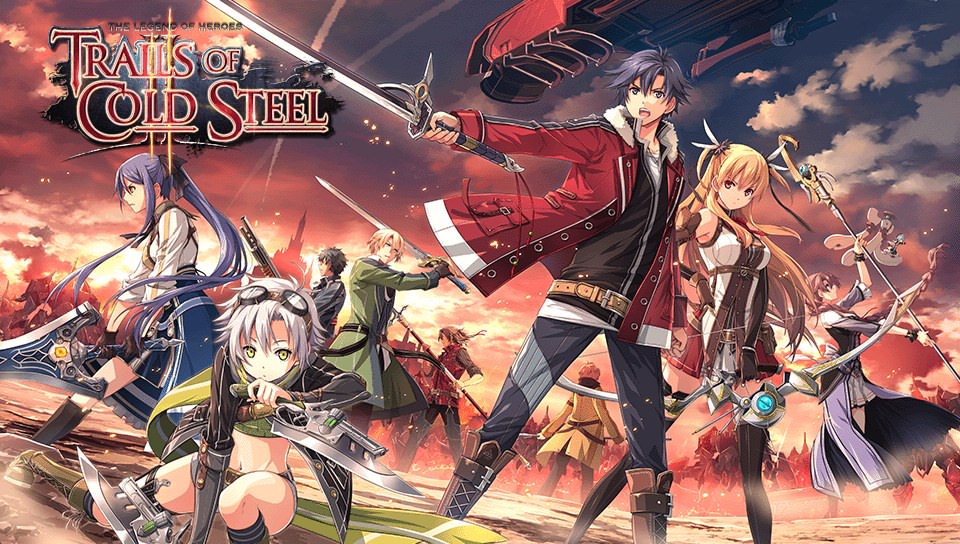 5. The Legend of Heroes: Trails of Cold Steel II
The sequel ditches the school days structure of the last game and opens the world up for exploration instead. It still retains all of the combat mechanics you loved in the first game plus the detailed, gripping story that came along with that.
Decidedly more action oriented than its predecessor, this makes The Legend of Heroes: Trails of Cold Steel II the perfect port for the PS Vita.
You're probably going to like this game if you also like:
Tokyo Xanadu
Ys Series
Arc the Lad series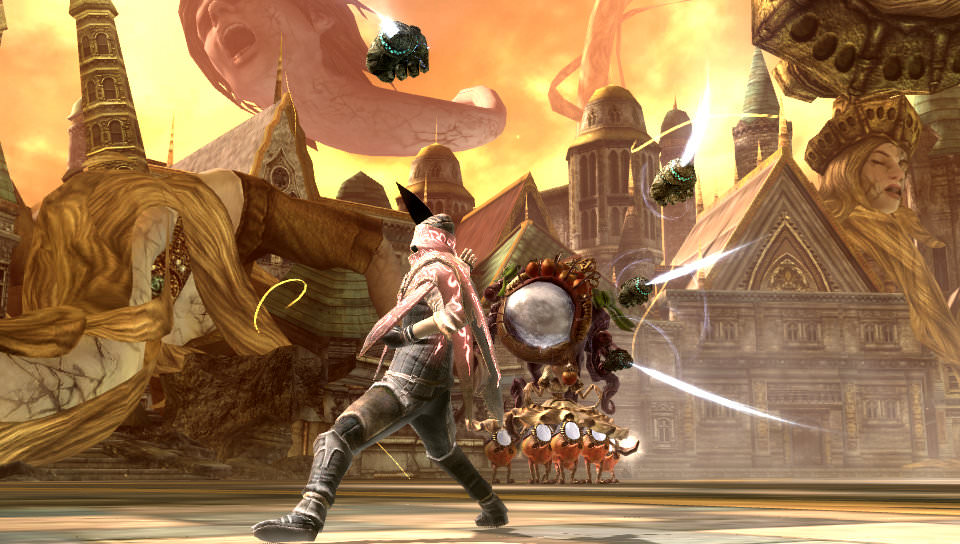 4. Soul Sacrifice Delta
One of the more unique RPG gameplay systems on this list, Soul Sacrifice Delta utilizes a system wherein the player can sacrifice parts of his body to unleash devastating attacks. The consequences of this are permanent and reshape the characters body as you go through the game. And, because this is a finite resource that remains important throughout the game, players have to be careful when they choose to deploy these attacks. Too soon and you could be facing a really tough road ahead. If you want something a little different from your average JRPG, this game is your ticket to ride.
You're probably going to like this game if you also like:
Ragnarok Odyssey
Tales of Hearts
Toukiden: The Age of Demons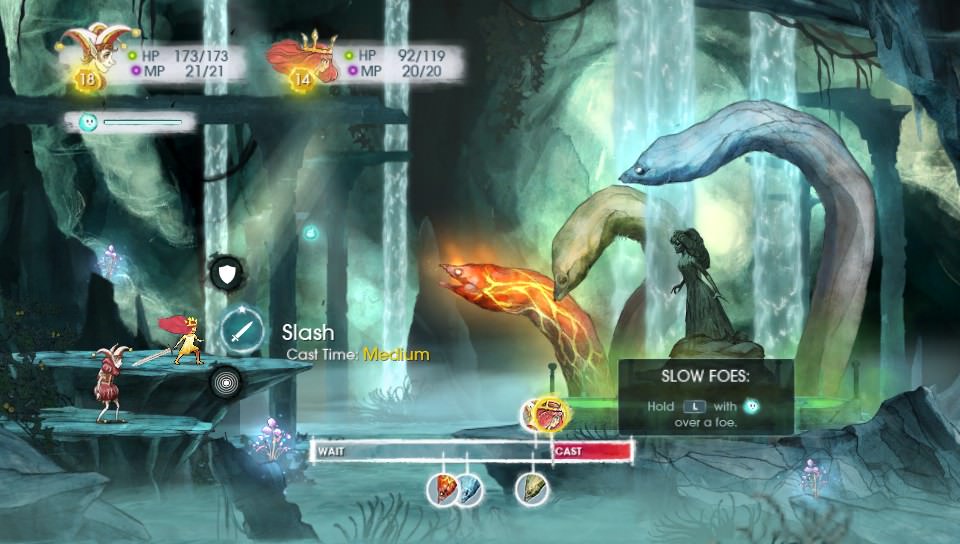 3. Child of Light
This game is like the meeting of a Grimm's fairy tale with an action RPG. Presented in a beautiful animated style, Child of Light stars Aurora a princess that seemingly dies but awakens to find herself in a parallel world where she must use a range of unique abilities to overcome obstacles and enemies and return to the world of the living – or at least comfort those that are mourning her loss.
You're probably going to like this game if you also like:
Rayman Legends
Bound by Flame
Valiant Hearts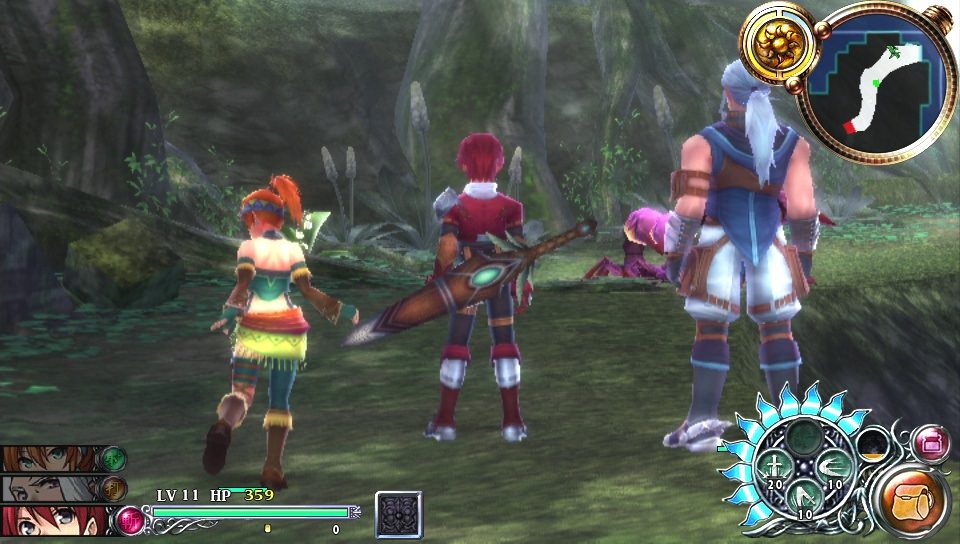 2. Ys: Memories of Celceta
The classic action RPG series that made its debut on the Sega Genesis long ago, Ys: Memories of Celceta takes place after the second game in the series and follows Adol Christin as he grapples with a serious bout of amnesia – among other things.
A lot of this game involves exploring and grinding out fight after fight. But it's amazing while you do it. In terms of gameplay style, Ys: Memories of Celceta is like a more harried version of a Zelda game or even Secret of Mana from Square.
You're probably going to like this game if you also like:
The Legend of Zelda
Cubeworld
Psychonauts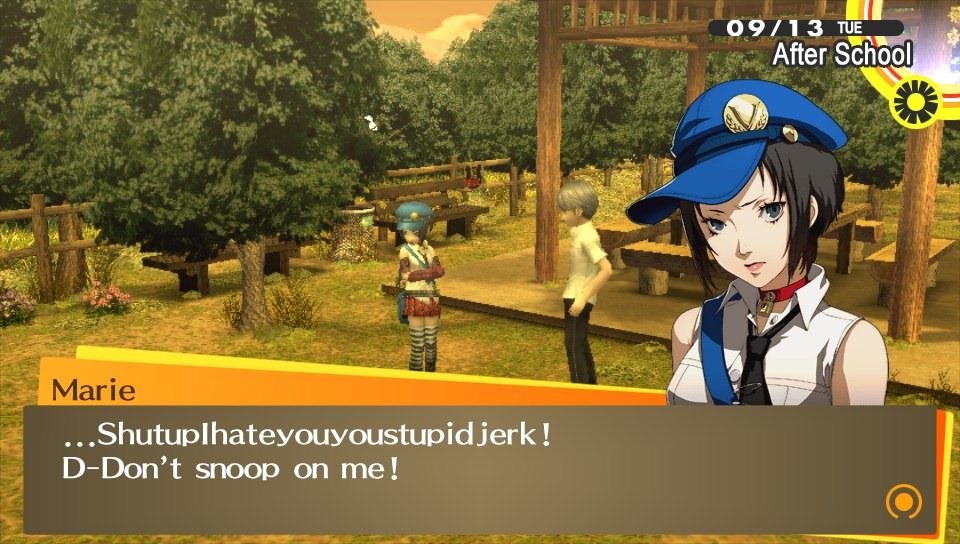 1. Persona 4 Golden
Probably one of the best JRPGs ever made – on any system – many people consider the Persona 4 Golden version for PS Vita to be the definitive edition of the game.
Packed with more material than the console release but leaving absolutely nothing behind, Persona 4 golden is your traditional JRPG (complete with battle system and all) but is elevated by its iconic characters and intricate plot.
Voice acting, original score, and dramatic tension are all here and in spades.
Easily one of the most intense portable RPGs you will ever play, Persona 4 Golden is easily the best game on the PS Vita.
You're probably going to like this game if you also like:
Persona 5
Final Fantasy series
Shin Megami Tensei series
Article By: Reza W