If you have been keeping up with current simulcasts then you have probably come across "That Time I Got Reincarnated as a Slime". Ten Sura Anime has just announced that we can expect a second season for the series in 2020 via their website and twitter accounts.
Translated the tweet says:
"The slime after Reincarnation" TV anime sequel production decision ✨ 2020 launch ‼️ Promotion T Tensura
Many fans are excited to see the furthering story line for the show as we are almost to the end of the current season. Based off of the light novel series "Slime" by Fuse and artist Mitz Vah. The novels were published from 2013-2016 before Kodansha signed them for a full fledged manga series.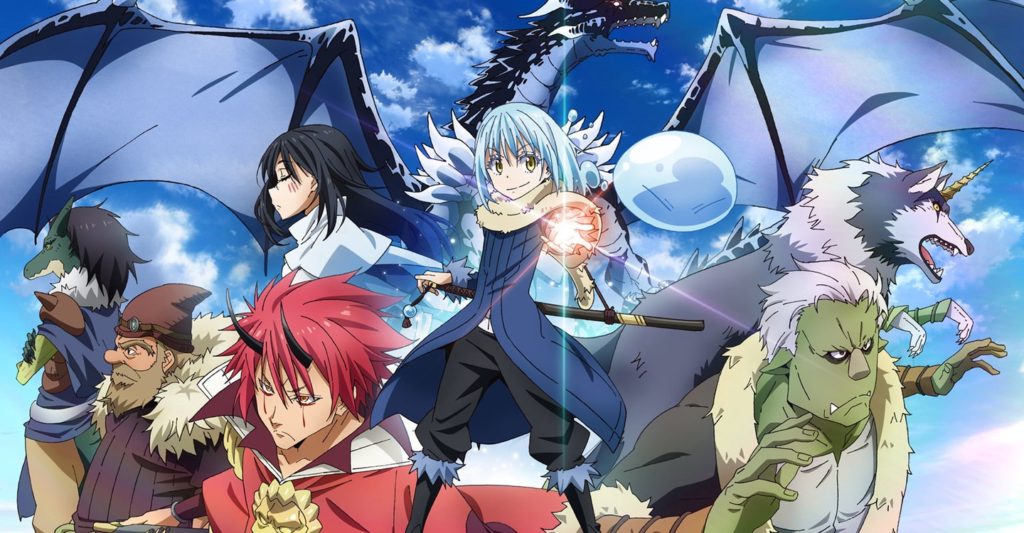 The show is about a man who was reincarnated in another world as a slime. The cool part is that as a slime he can transform based on what he absorbs and has all sorts of powers as the series goes. I the show he starts from seemingly nothing to become a very prominent character in the world he lives in. I don't want to spoil too much for you but I do want you to check it out! You can watch it on Crunchyroll or Funimation.
Have you been watching "That Time I Got Reincarnated as a Slime"? What anime have you been watching? Tell us in the comments!