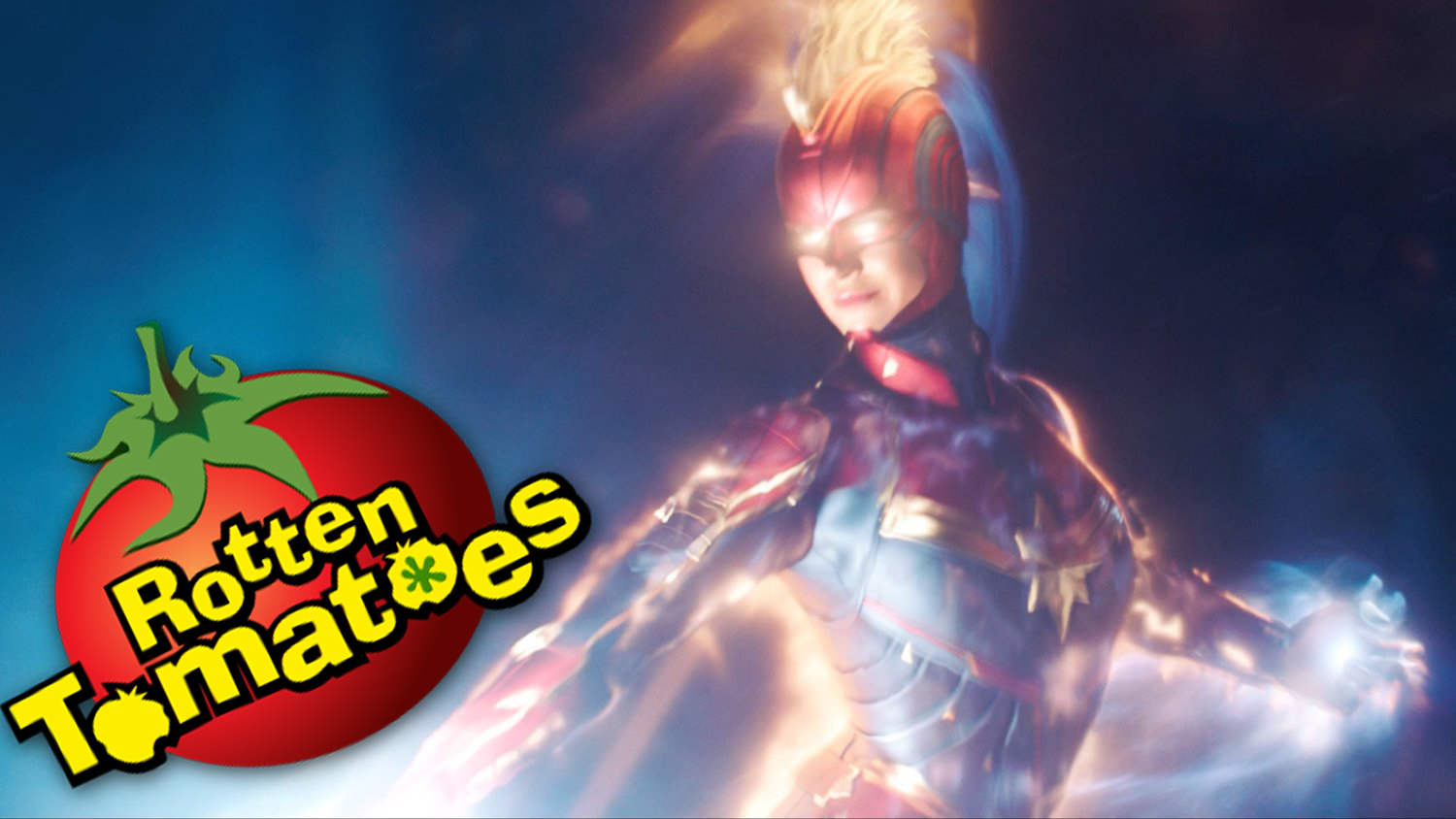 Rotten Tomato Changes Policy After Fake 'Captain Marvel' Reviews
From People who Haven't seen it yet
Internet trolls are regrouping and assaulting the visionary of blind body of judgment everyone adhere to for some reason : Rotten Tomatoes. For the Past couple of weeks, people have been giving poor reviews for films like Star Wars: Episode 7 as well as the upcoming Captain Marvel.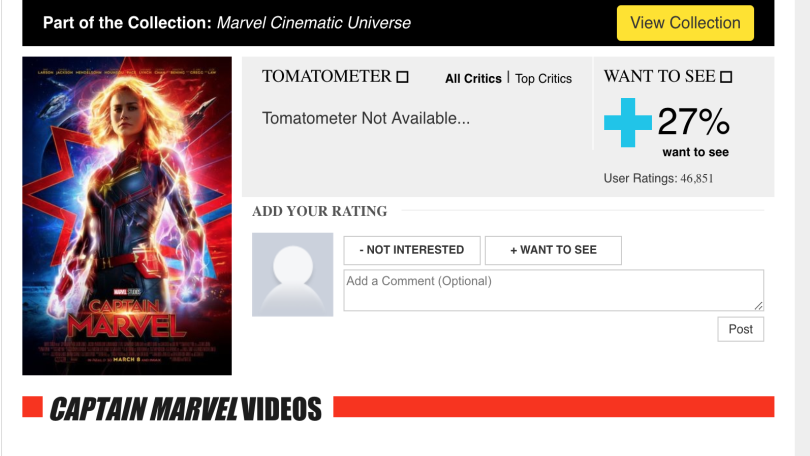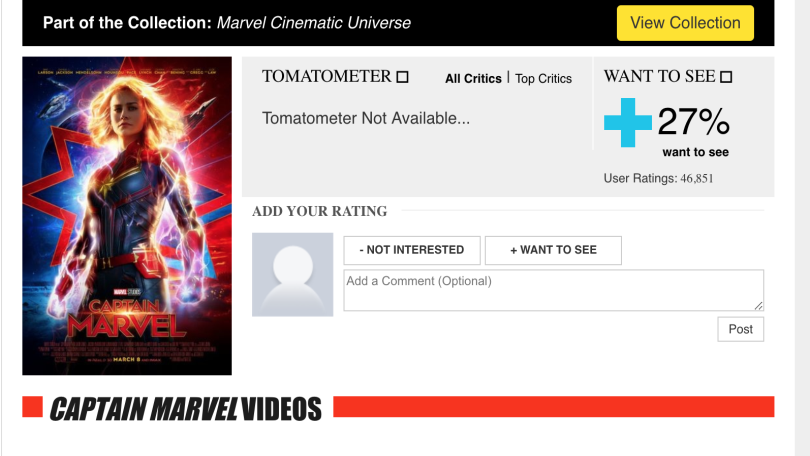 While the Star Wars film has a long while to start it's Ad campaign, the attacks upon the next marvel film are in conflict with the few, early but positive, critic reviews of the film.
Because of the actions of the internet anonymous, Rotten tomatoes has banned pre-release audience scores. In an interview with indiewire, Rotten Tomatoes executive Ara Nalbandian spoke on its development over the years as well as the current adjustments to the site,
"Over the past few years, Rotten Tomatoes has been evolving into a robust movie and TV show recommendations platform that celebrates the views of professional critics and fans alike, and encourages discussion and debate," said in … We continue to invest in our product to deliver useful and relevant resources for fans and are in development on new tools to help fans express their opinions and connect with others."
Many of these preemptive online reviews to an unreleased film are often being contributed to sexism against the project. Many sites have declared the attacks as an example of those who are against the idea of a female superhero.
Update From Rotten Tomatoes: Paul Yanover who is the President at Fandango wanted to make clear that RottenTomatoes changing the format and taking away the "want to see" feature was not due to the recent attack on Captain Marvel. They have not in fact been paid off by Disney as some speculated but instead was a "long time coming." They do now want people to use Rotten Tomatoes as a "Political Platform."
WHAT DO YOU THINK ? SIMPLE TROLLING OR A SEXIST RAMPAGE ?! LET US KNOW DOWN IN THE COMMENTS

Sign up to Receive the NERDBOT News!