The first on-set picture of Tom Hanks portraying beloved children's TV host Mr. Rogers in A Beautiful Day in the Neighborhood has been released by Sony on Twitter.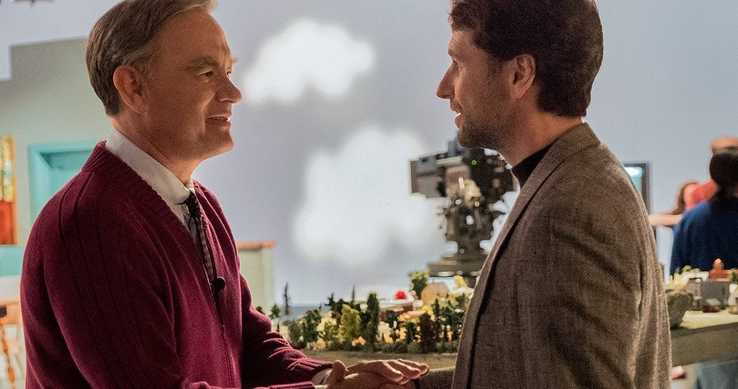 In the film, cynical journalist Lloyd Vogel (Matthew Rhys) is assigned to profile Rogers, but after spending time with him Vogel begins to embrace Roger's attitude toward empathy and kindness. The photo released appears to be the first meeting between the two characters. The film is based on the real-life friendship between Mr. Rogers and journalist Tom Junod.
Mr. Rogers Neighborhood ran for 31 seasons and 912 episodes, with the final regular episode airing on August 31, 2001. Fred Rogers passed away in 2003 at the age of 74. The 2018 documentary about his life, Won't You Be My Neighbor, received critical and audience acclaim and was named one of the ten best movies of the year by Time magazine. It was the highest grossing biographical documentary of all time at $22 million.
Tom Hanks previously starred as Walt Disney in Saving Mr. Banks (2013), which went on to gross over $118 million in worldwide box office and was named one of the top 10 films of 2013 by the National Board of Review and the American Film Institute. Hopefully his role as Mr. Rogers will be as successful.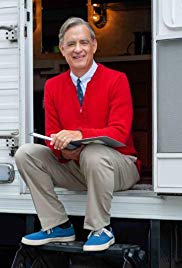 A Beautiful Day in the Neighborhood is scheduled for release in October.
Are you going to go see the Mr. Rogers movie? Tell us in the comments!