For as excited I am about Shazam!, I keep forgetting it's coming out in just over two months. The David F. Sandberg directed project has been kinda flying under the radar compared to the marketing strategies of previous DCEU films. Which might be the right decision as Aquaman was good, but it didn't level critics the way Wonder Woman did.
After three clunkers, audiences are still trying to figure out if there's room for a non-Marvel superhero franchise in their lives. So a low key, "let the final product speak for itself" approach to advertising Shazam! could become an advantage for Warner Brothers, especially if the movie is good. Sort of like a back door pilot for a revived DC Extended Universe.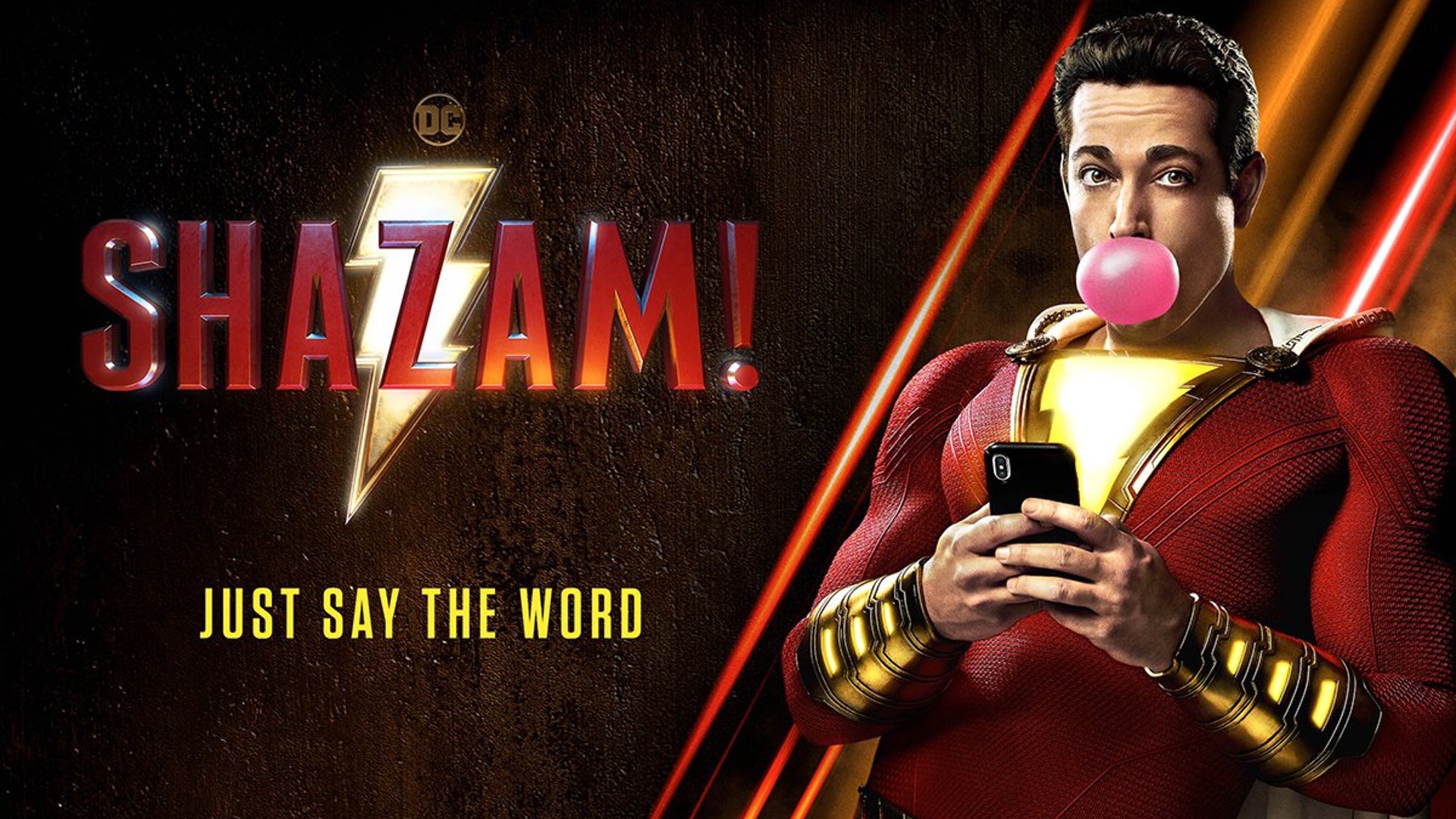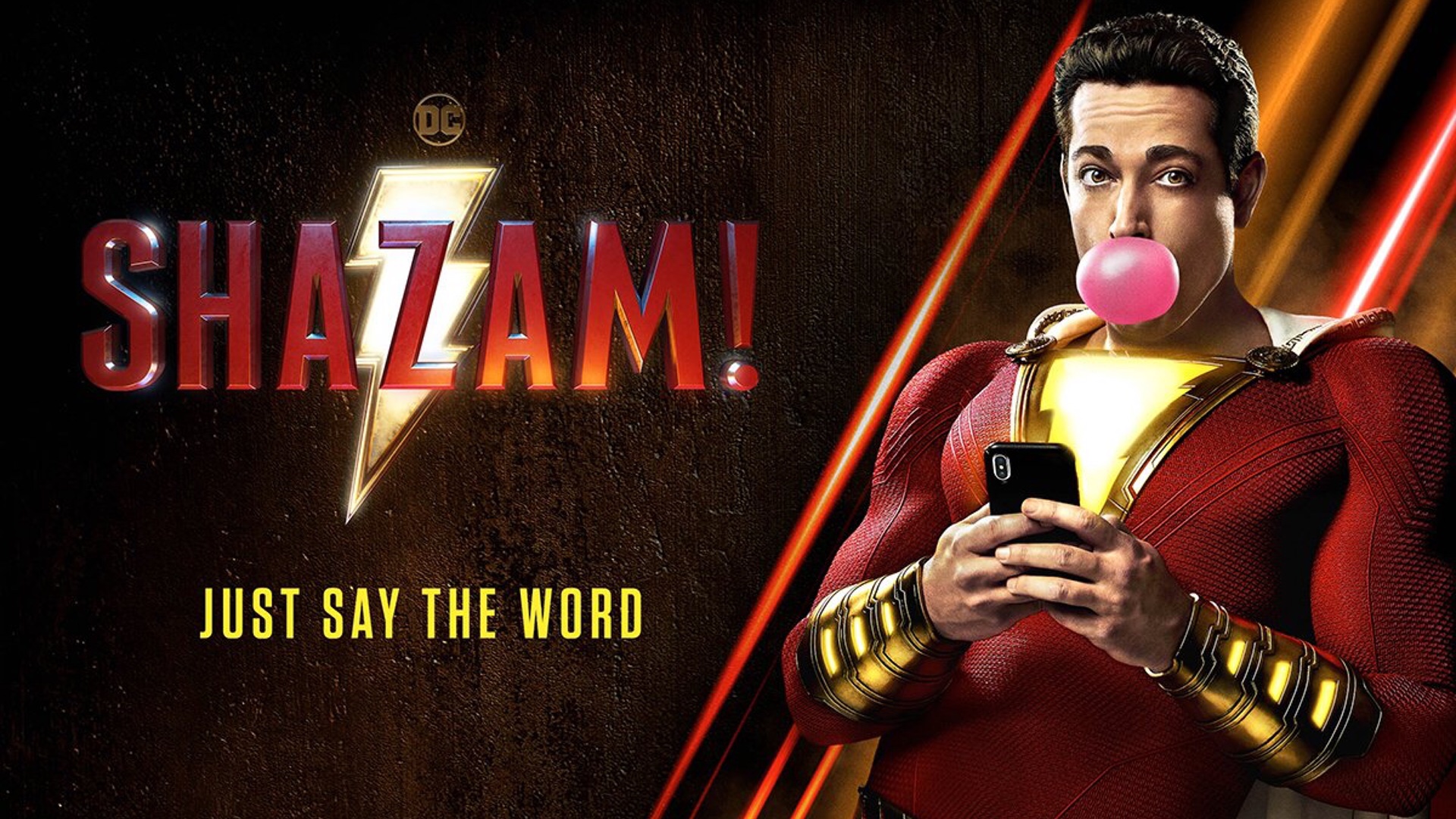 As April 5th gets closer I'm sure we'll see Shazam! on Taco Bell cups or Shazam! pop sockets being sold two for fifteen all over Hollywood Boulevard but for now, a new trailer is upon us.
Check it out below!!
I found out via Twitter on January 20th and the footage creeped into the commercial breaks of the NFL Playoffs this past weekend.
I think there's a pretty obvious message the studio is trying to communicate here, it's even a tag line for the film… "he's not so serious". A descent job on the Dark Knight wordplay I might add. Yes, Shazam! will be a shot of good wholesome family fun that appears to combine Big and Superman. Zachary Levi even looks like a less jacked Henry Cavill with twice the comedic chops. If you want a dark AF, rich AF in metaphor comic book movie, you're not going to get it. I think the Snyder method is no more at Warner Brothers. That's a good thing.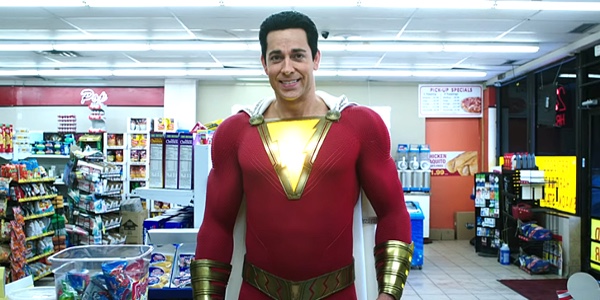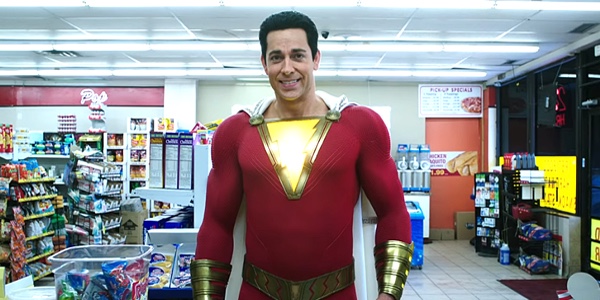 A couple items to note from the trailer are as follows:
Like I said before, Shazam! will be light. That means tons of jokes, pop culture references, everything possible to no alienate potential moviegoers. Accessible is probably the right term.
We got our first indication of what Mark Strong's Dr. Thaddeus Sivana can do. Granted it's brief, and not Black Adam, but I feel it's just what the movie needs. Let's say for argument's sake the Rock is signed on to play Black Adam, you can't have the bad guy outshine the protagonist. Realistically the Rock is the only person who can outshine and eclipse anyone simply by standing there. The guy's charisma can bench press more than his forty inch arms. So I'm actually glad he's not in Shazam! one, the sequel? Oh I feel he's ripe for a superhero role.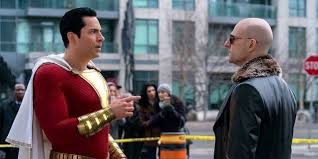 However this might mean a forgettable adversary. Don't expect Orm. But I could be wrong, Mark Strong usually doesn't take crappy roles. Even Low Winter Sun had some depth to it. I'm hoping I'm wrong.
Also, I think Zachary Levi is going to Surprise a bunch of people. There's something about him, an undeniable swagger. Now I see how Chuck lasted so long on NBC.
One last thing; I think this movie is going to be a hit. More so than Aquaman, which was good. Up yours Rotten Tomatoes.
I'll be ramping up coverage of Shazam! as the premier date gets closer but for now my interest is peaked. I'm really looking forward to a DC Rebirth at the box office. And if it means new heroes then so be it.
By Adam Chmielewski
@PolishKaiju
Photo Credits- Warner Brothers
Are you excited for Shazam? Let Nerdbot know in the comments!!