Mark your calendars for October 10th, cause Riverdale is returning!
Riverdale fans everywhere are anxiously awaiting whatever dark turns this strange interpretation of the Archie comics takes.
This time, be prepared for an even more strange shenanigans on the show as we get insight on the next Big Bad: The Gargoyle King.
Yes, you read that right, and here is what he looks like-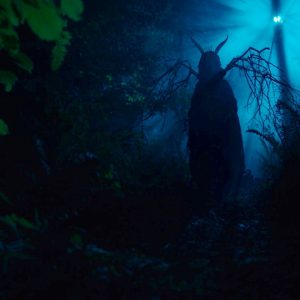 Creator of Riverdale (Roberto Aguirre-Sacassa) Tweets:
"G" is for Gargoyle King, gruesome, gory, grim, and gnarly. His reign on #Riverdale begins on 10/10 on the CW. 14 days away!
Get another glimpse of The Gargoyle King here:
https://www.youtube.com/watch?v=Is6aB4AY4O4
Now, just who is this gargoyle king?
Let us know your theories and guesses in the comments below!