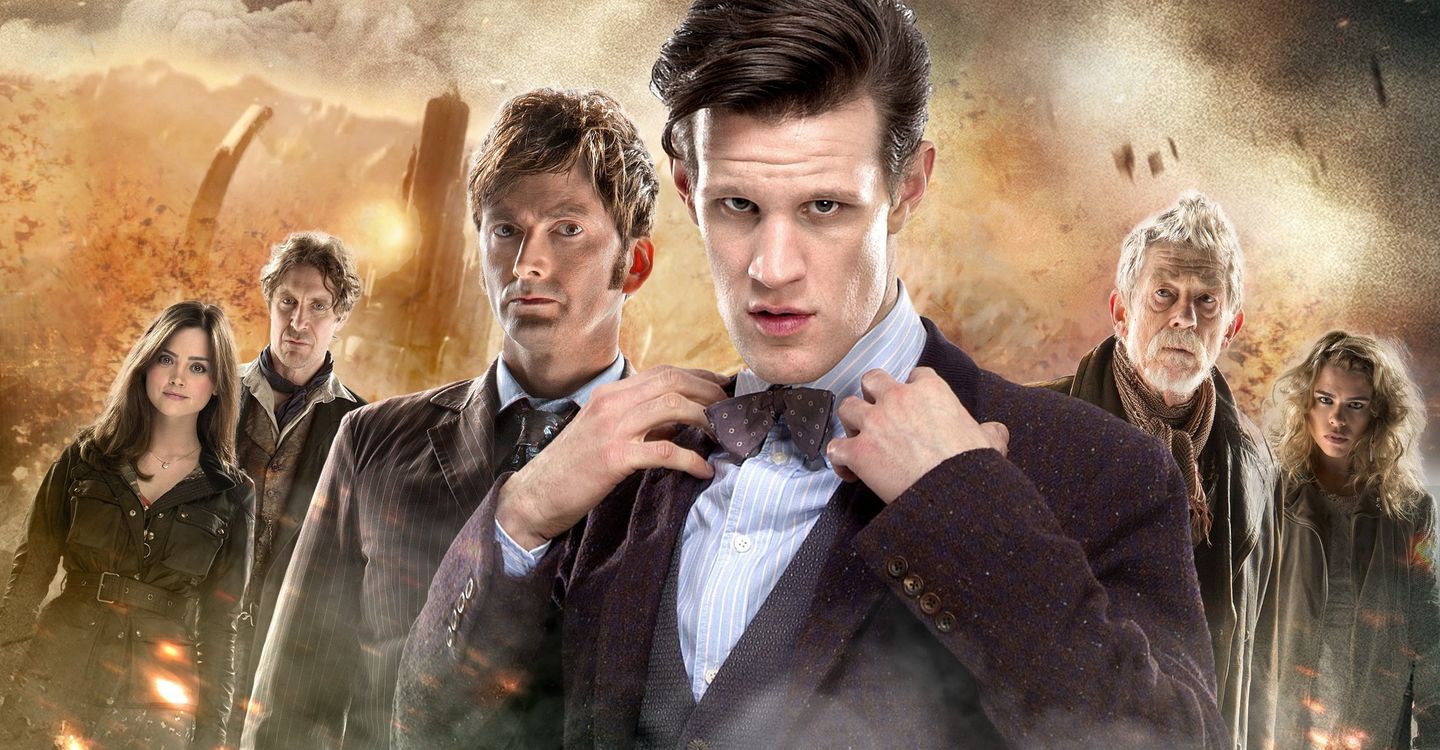 Reasons Why Dirk Gently Is Really Doctor Who
This is a "Nerd Voices" contributor post from Michael Casey. He has written a novel that rips off Douglas Adams style. You can get it FREE for a limited time only, unless you're a Time Lord, via this link.
If you've watched the Netflix series Dirk Gently's Holistic Detective Agency, which was very loosely based on Douglas Adam's novel of the same name, you probably noticed that the titular character is reminiscent of a certain time traveling doctor. Like the famous Time Lord, Dirk's mannerisms and appearance are oh-so-quaintly English. The bright Brit hipster attire, the happy-go-lucky demeanor, the oddball humor, and the general weirdness of the stories, all display a certain kinship.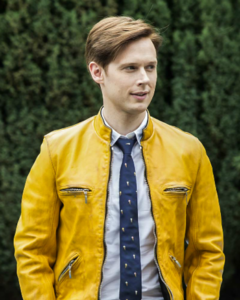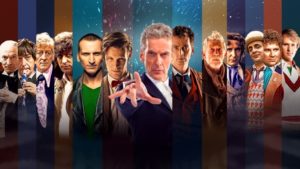 "I could easily fit in with that lineup."
Well this is no mere disconnected coincidence. The similarities between the two characters aren't just due to modern day English stereotypes, originally the two characters were meant to be one and the same. You see, Douglas Adams was a writer for the Doctor Who series back in the 70's and some of the stories that he wrote for the show had striking similarities with parts of Dirk Gently. The Doctor Who serials 'City of Death' and 'Shada', which was sadly canceled, involved story elements and characters that pop up in the novel.
Basically, Douglas Adams took out the TARDIS and the Time Lord aspects of Doctor Who and slapped a different name on the protagonist. Even the traditional sidekick stayed in.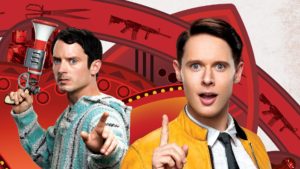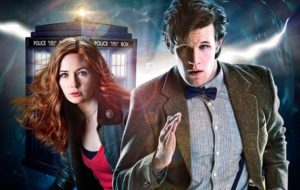 Albeit in a slightly more masculine form.
In fact, this wasn't the first time Adams took stories that he wrote for Doctor Who and co-opted them for his books. The third instalment of his famous 'Hitchhiker's Guide to the Galaxy' trilogy in four parts, 'Life, the Universe, and Everything', was originally intended for Doctor Who as well.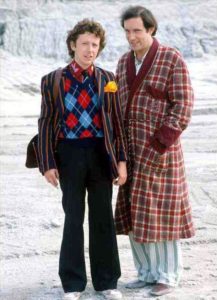 So basically, Douglas Adams most famous characters are Doctor Who rip offs. The Sub-mariner to Aqua-man. Quicksilver to the Flash. Sylvester P. Smythe to Alfred E. Neuman. If the title 'Dirk Gently's Holistic Detective Agency' was changed to Doctor Who- (Insert your own subtitle here) and if a TARDIS was added, along with an attractive female sidekick, none would be the wiser. Dirk Gently's Holistic Detective Agency could easily be a Doctor Who novel because it pretty much already is one, and the only thing that makes this okay is that Adams ripped off stories that he himself wrote.
Sign up to Receive the NERDBOT News!
[tipjarwp]