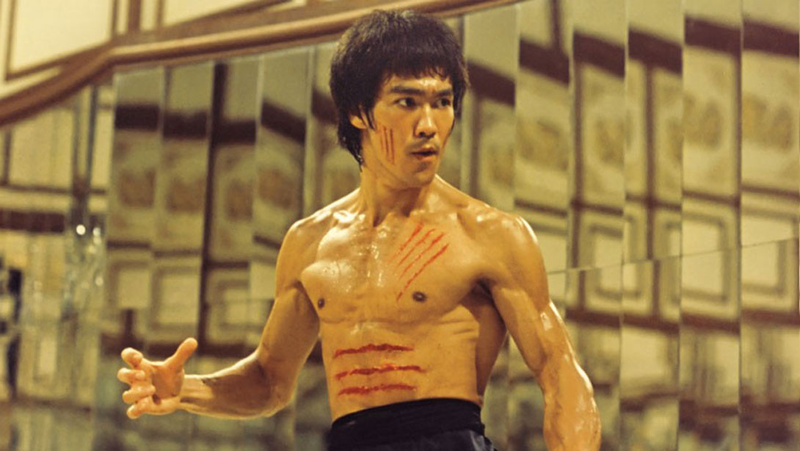 As we look back on Bruce Lee, his life was a remarkable one even though it was short lived. I feel that he is an iconic person that can not be replaced. Bruce Lee was an American actor, film director, martial artist, instructor, and philosopher. He also founded the art of Jeet Kune Do in July 9, 1967, he referred to it as non-classical meaning that it's form of Chinese Kung Fu. Jeet Kune Do is not fixed or patterned. The philosophy with it is to guide your thoughts. So, that when your opponent is about attack you can intercept and attack yourself. Meaning that you should have minimal movement however, you should have maximum effect on your opponent. Not only that he is also considered one of most influential martial artists of all time and a 20 century pop culture icon by most people.
He was also only featured in five films, which are Lo Wei's The Big Boss (1971), Fist of Fury (1972), Golden Harvest's Way of the Dragon (1972), Golden Harvest and Warner Brothers Enter the Dragon (1973) which he wrote and directed. He was also featured in The Game of Death (1978) he also wrote and directed until he died.
It has been 45 years since Bruce Lee has past away, which was on July 20th, 1973; at the age of 32. It also been 45 years since the original Enter The Dragon has been released. The original script for the film was titled Blood and Steel. According to Black Belt Magazine's interview with the producer Fred Weintraub, he never liked the name and pushed for the title to be Enter the Dragon despite the studio's doubts about the switch.
However, it was selected for preservation in the America National Film Registry by the Library of Congress. The reason being it was culturally, historically, or aesthetically significant. It was among the first films to combine martial arts action with the emerging Blaxploitation Genre. This film themes has been debated how it reflects on the change that took place during post-colonial Asian societies and the end of WWII.
Per its Wikipedia entry, Enter The Dragon is about a highly proficient Shaolin martial artist from Hong Kong, played by Bruce Lee is approached by Braithwaite, a British intelligence agent investigating the suspected crime lord Han. Lee is persuaded to attend a high-profile martial arts competition on Han's private island in order to gather evidence that will prove Han's involvement in drug trafficking and prostitution. Shortly before his departure, he also learns that his sister's killer, O'Hara, is working as Han's bodyguard on the island. Also fighting in the competition are the indebted gambling addict Roper and the Vietnam war veteran Williams.
This is why I believe that Enter the Dragon shouldn't be remade. I feel it would tarnish his legacy that he built. I don't like it when someone tries to bring something back to life especially something as iconic as this that's just my opinion.
There has been Deadline reports saying that David Leitch director of Fox's recent Marvel film Deadpool 2, is in talks to direct remake for Warner Brothers Enter the Dragon. However, no details available at the moment though the studio is now in the search for a writer; casting hasn't remotely been discussed yet. However, you can feel free to speculate who you want in these iconic roles. This movie has been in the works for awhile. However, David Leitch has couple other projects on his plate right now.
Are you looking forward to a remake of Enter the Dragon? Or do you feel Bruce Lee is irreplaceable? Tell Nerdbot about it in the comments and get the conversation going!