On this exact day, 19 years ago, the SEGA Dreamcast was released in Japan. Little did I know this was going to be one of the most important consoles in my history of gaming.
And that would be a great place to start, my history of gaming: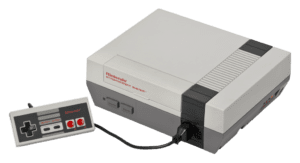 I grew up with an NES. I wanted a Super Nintendo so badly but then my dad was a jerk and insisted we get a SEGA Genisis with Joe Montana Football. I was pissed at first, and I absolutely hated Joe Montana Football, but once I got Sonic 2 I fell in love.
The next generation came out and I ended up jumping onto the Playstation which I will say I absolutely loved. It's the reason why RPGs became one of my favorite genres.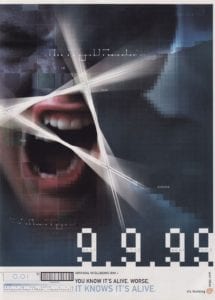 On 9/9/99, SEGA released the Dreamcast to US Gamers. It was a console that was way too ahead of its time and way too underappreciated. I spent a TON of hours playing the Dreamcast. My top 5 games (from what I can remember) were Sonic Adventure 1 and 2, Shenmue, Jet Grind Radio, and Crazy Taxi. It also sparked my love for fighting games with Marvel Vs. Capcom 2, Soul Calibur and Dead or Alive 2. It was insane because Soul Calibur was actually better looking on the console than in the arcades… and that was unheard of at the time. The console even had online play which was also unheard of at the time.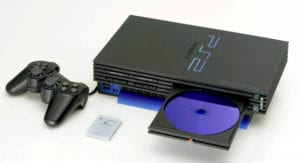 Eventually, on 3/4/00 the PS2 came out and managed to steal the thunder of the Dreamcast. Even after price cuts SEGA just couldn't compete. On March 31st, 2001 (only 3 years after release) SEGA discontinued the console and became a third party game developer. I got a PS2, and eventually, the Xbox which was even dubbed "The New Dreamcast" and I was hooked.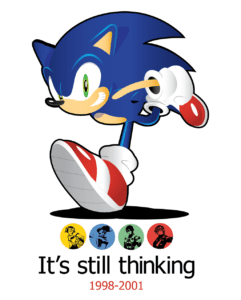 I've had a lot of video game consoles in my life, I still play games to this day, but if you ask me what my favorite console to this date is I will still tell you the SEGA Dreamcast. I will never forget the memories I had on this amazing machine. Happy Birthday, Dreamcast. You may be gone but you are most certainly not forgotten.
Did you own a Dreamcast or were you not interested? Were you as heartbroken as I was when SEGA pulled the plug on the console? Let NERDBOT know in the comments below!